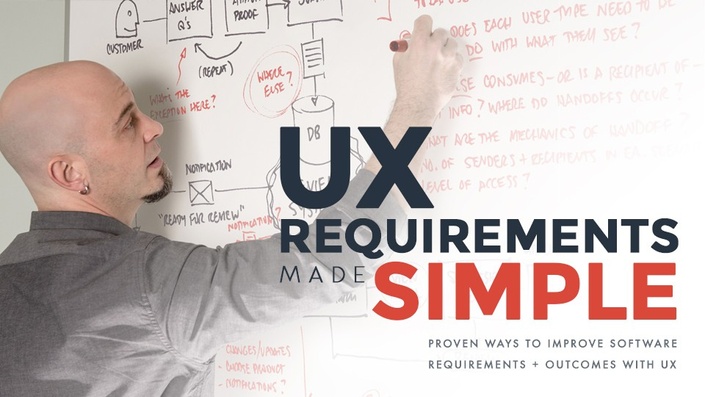 UX Requirements Made Simple
My proven method for smarter, UX-focused product requirements (and a lot less stress)
What UX struggles would you love to end?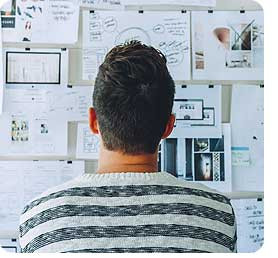 Do you want to stop the endless cycle of rework to satisfy stakeholders' moving targets?
Would you like to play a role in creating requirements instead of having them handed to you like written law?
Are you tired of delivering products with UX defects you know could have been avoided?
Do you wish there was a way to get managers to agree to UX work at the start of the project, instead of tacking it on at the end, when it's too late?
If you answered YES to any of those questions, you're in the right place. I created this course specifically to end the vicious cycle too many developers and product teams are trapped in: vague requirements they had no hand in creating, constant rework and a never-ending stream of new (and changing) requirements. See, I've been there myself. In nearly 30 years of working with organizations of all sizes in nearly every industry, I know that cycle all too well. I know what it's like to try and roll the "UX rock" up that hill only to have your stakeholders or managers or clients roll it back down.

No more debate about when UX work should happen.
I know the pain of fighting to get UX included at the start of a project all too well. And I also know that it's entirely possible to put an end to it.
UX Requirements Made Simple will show you how to get a seat at the requirements table, open the minds and ears of your managers or clients, and see a massive change in both the quality of requirements and the success of the delivered product. In the time it takes to watch a great movie, you'll learn to:
Use faster, simpler methods to generate, validate and prioritize requirements, resulting in an MVP that clearly demonstrates the power of good UX — from the very first sprint onward.
Integrate user research and validation into an existing requirements process — without a fight!
Get a clear, solid sense of what users really need — even if you have no budget to do user research.
Easily identify the "sweet spots" where features and functionality deliver maximum value, great UX for users and ROI to the business.
Learn a simple way to get managers and clients to listen to your UX recommendations — and act on them.
Replace cumbersome, formal tools with clear, simple exercises that uncover true UX needs and get everyone on the same page, sharing the same UX goals and understanding their importance.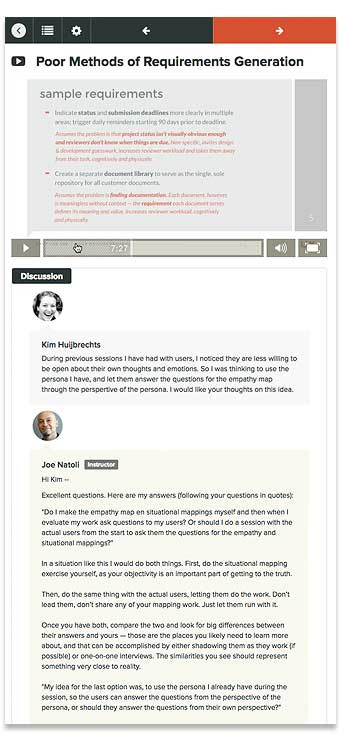 You'll see how easy it is to quickly integrate strategic UX validation into an existing requirements process — without the need for additional time, money or resources. Here's just some of what you'll learn:

Poor methods for requirements that rely on a broken engineering process — and a better, simpler set of methods that get to clarity and value quickly.

W

hy what users say they need isn't what they actually need (and how to tell the difference).
Poor requirements tools that address task completion instead of success — and a smarter set of tools that focus your work squarely on desired outcomes.
How to get managers or clients (or your team) to ask the right questions, instead of solution jumping.
How to create contextual use scenarios that tell the real story of the user's journey from start to finish — and extract relevant functional needs and elements that make up valuable requirements.
It's simple, it's straightforward, and it works.
Not because I say it does — but because the Enterprise teams I've taught to use these methods have gotten the results I'm talking about. It works because more than 40,000 students (yes, that's a real number) tell me that my courses have changed the work they do for the better.
Why? Because I deal in software development reality instead of UX fantasy. Perfect situations where we can do these well-funded deep dives into UX research don't exist for a vast majority of development teams, and I'm really tired of hearing everyone pretend otherwise. So everything I deliver is based in reality, in the less-than perfect world most of us live in.
Curriculum
Introduction: Overview (and Why We're Here)
Available in days
days after you enroll
Why Requirements Fail: The Culprits
Available in days
days after you enroll
The Three Kinds of UX Requirements
Available in days
days after you enroll
Hear what some of the 40,000 students taking my online UX courses have to say.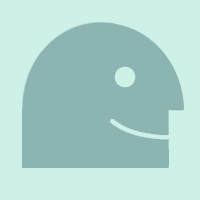 "I was brought-in as the lead UX on a complex project (5 months underway) where requirements strategy and scope were never really determined. We are, of course, experiencing all the issues that come along when these crucial stages of a project are skipped. Your advice, expertise, and the things I have learned from your course may help get this project back on track."
– ANDREW THOMPSON (5 stars)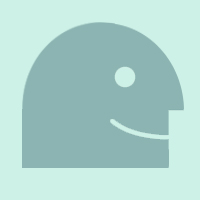 "Joe is, hands down, the guy you want in your corner when you're fighting the UX battles we are all familiar with."
– CHRIS LENHART (5 stars)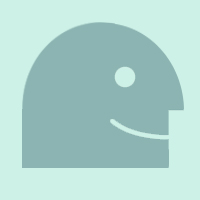 "Every lesson here is so valuable, organized and exemplified. I've loved this course, since the first lesson. Not only you can improve your skills at planning and researching, but also guided questions and steps to have a great relationship with clients and/or stakeholders. I love it , I love it, I love it!!!"
— SARA PELAEZ OLANO (5 stars)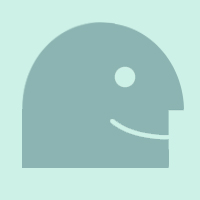 "Excellent bite-sized chunks of information to easily implement, and a great document to guide you through the core of what you need to do to get great UX for any [project]. Joe has really gone out of his way to teach you exactly what you need to know in as little time as possible. This course is designed very well...a testament to Joe's expertise on the subject.
PAUL PRETORIUS (5 stars)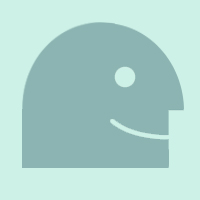 "Joe truly unlocks a whole new dimension of thought in these lessons that I've found myself applying to real world interactions and experiences on a daily basis — it's simply invaluable."

— RHEISEN DENNIS (5 stars)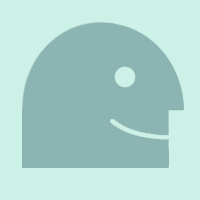 "Absolutely 'must have' course...tons of valuable information that you can implement in your work. Joe is professional in the subject, very understandable and explains really well."
— ALEKSANDER PETROV (5 stars)
Frequently Asked Questions
I've been trying to convince stakeholders to include UX work for years now and it hasn't worked — why should I believe that your method is going to succeed?
One simple reason: because 26 years of applying these practices have shown me — and the development teams I train — that it works. I'm not the smartest guy in the room, I'm not omnipotent and I have no magic powers. What I do have is a lot of time spent doing this work, and that time has produced evidence telling me what works and what doesn't.
I'm a freelancer, and I don't work in a software dev company; I don't think this course is for me.
Of course it is — just substitute the word "client" for "stakeholder." Freelancers face the same struggles as their enterprise counterparts — getting clients to spend money on UX research, agreement on requirements up front, avoiding endless back-and-forth revisions when the client rejects the work you've done. The methods I show you here get you to approval faster, ensure a finished product that delivers value for your client and prevents you from blowing your own budget.
What makes your course any different from so many others?
More than 40,000 students (yes, that's a real number) have found my courses valuable because they deal with software development reality instead of UX fantasy. Perfect situations where we can do these well-funded deep dives into UX research don't exist for a vast majority of development teams, and I'm tired of hearing everyone pretend otherwise. So everything I deliver is based in reality, in the less-than perfect world most of us live in.
What if this isn't really as good as it sounds?
Then I give you your money back. All of it. No questions asked. During the first 30 days after you purchase the course, if at any time you don't think this is useful to you, just email and request a refund. So the risk is mine, because I can't make you un-watch the videos or give back the downloads or the free workshop. But I don't think you'll want a refund—because 96% of my 40,000 online students have given my courses a 4-star rating or better.
When does the course start and finish?
The course starts now and never ends! It is a completely self-paced online course - you decide when you start and when you finish.
How long do I have access to the course?
How does lifetime access sound? After enrolling, you have unlimited access to this course for as long as you like - across any and all devices you own.
Enrollment will open soon — stay tuned!
Your Instructor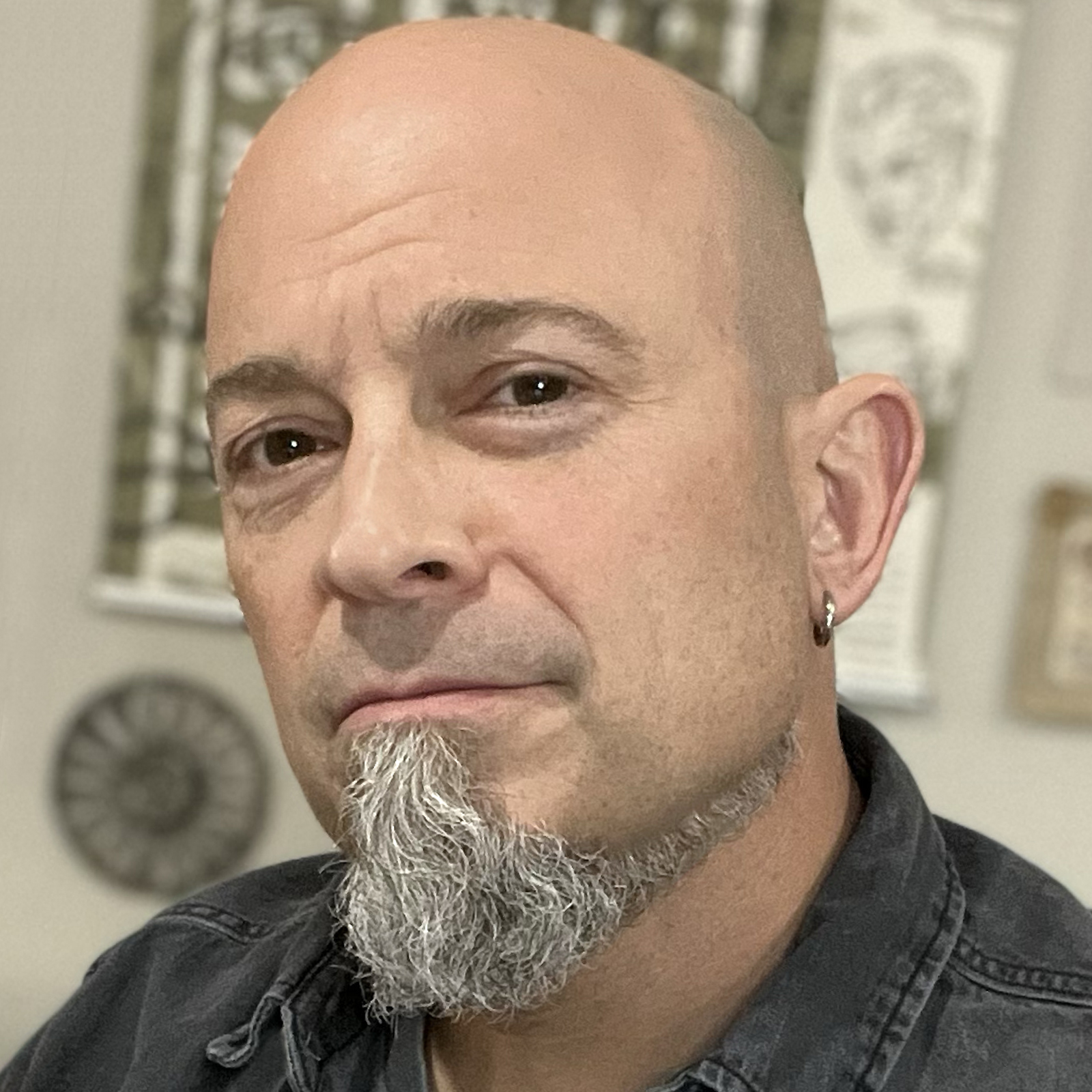 Joe Natoli has been preaching and practicing the gospel of User and Customer Experience to Fortune 100, 500 and Government organizations for three decades. That work includes commercial industry leaders like Facebook, Google, Broadridge, Johns Hopkins, Kroll/Duff + Phelps, SC Johnson and Wolters Kluwer, as well as US government agencies like NSF/NCSES, NIH, DOD and DHS.
Joe devotes half of his practice to writing, coaching, and speaking. From guiding students at the beginning of their careers to integrating UX into the work of seasoned veteran developers and designers, he is immensely passionate about the inherent power of UX and design.
He has launched six successful online courses, with more than 280,000 students enrolled to date. His bestselling book on UX Strategy and Product Improvement/Development, Think First, was published worldwide in 2015. He is currently working on two new books, both slated for release in 2023.
The remaining half of Joe's practice is dedicated to training Enterprise Design and Development teams, helping them integrate best practices in UX into their product development efforts. In addition, he does a limited number of UX Audit engagements to help organizations identify and overcome UX-related obstacles to product adoption.
Joe has been speaking publicly on the topics of User Experience (UX) and Design for 26 years, from national conferences like UX LIVE, WebExpo, Interaction South America, HOW Design Live, DevWeek and QCon to regional events like PechaKucha. He also makes it a point to spend time talking to students across the country at colleges and universities, in an effort to give back what others have so generously given him.
In addition, he has written numerous articles about the roles Design, UX and CX play in business success for publications such as Fast Company, HOW, SmartCEO, The AIGA Journal, The Baltimore Business Journal and Business Monthly. His articles, advice and videos can be seen at his website, givegoodux.com.