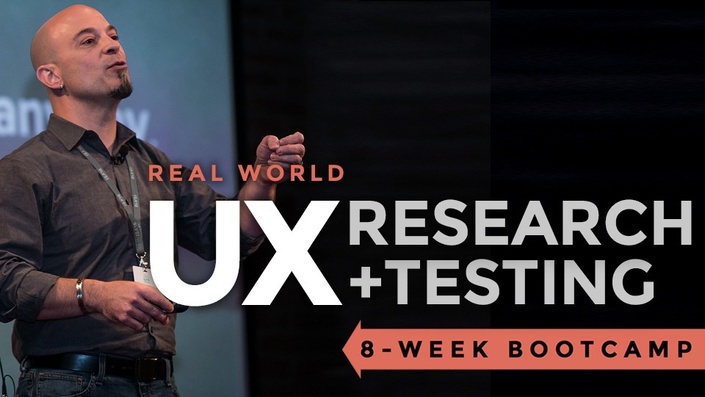 REAL WORLD UX RESEARCH + TESTING BOOTCAMP
An intensive 8-week program to learn my guerilla UX research techniques for the messy reality of the business world — in a LIVE, small-class setting.
*SOLD OUT – ENROLLMENT IS CLOSED*
Because you work in the REAL world, not UX fantasy land.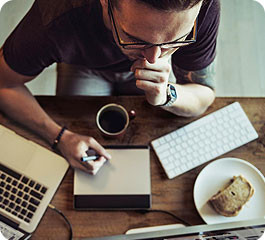 This bootcamp is the only one of its kind that meets you exactly where you are in your design, development or UX career. It replaces academic, perfect-world scenarios and techniques with guerrilla tactics that work in the messy reality of the business world.
No more overwhelm, not knowing where to start. No more evidence that falls on deaf ears.
No more wasted time or effort on things that are never going to get you the answers you need — or change the opinions of those in charge.

Instead? Simplicity, Clarity and most importantly, RESULTS.
You've struggled long enough.
If you're reading this, I'm betting you're either:
The lone UX advocate in your organization, otherwise known as the person who feels like they're the only one who gives a shit whether what you're building delivers any value, or
A designer — UX, UI or otherwise — who's trying very hard to get clients to see the value of user research (and convince them to pay you for it), or
Someone who's new to UX or User Research and wants to know how to DO this stuff — who to study, what questions to ask, how to figure out what the answers mean and how to apply that knowledge to design and development to build awesomeness.
Well, even if you're a shifting combination of all three, you are most definitely in the right place.

If you're a UXer, you might already be this frustrated.
Tell me if any of this sounds familiar:
You're new to UX, and you're not sure where to begin or what to ask users in order to design screens, flows and sequences.
You're already doing user research, but you have a hard time analyzing the feedback you get, or you just never seem to feel confident in the results.
You've been tasked with leading user research, but you're not sure where to start — from how to recruit participants, what methods to use, and how to analyze and apply the results.
You feel trapped in the role of visual designer — even though your title has UX in it — relegated to "prettying up" wireframes or actual builds. You're looking to grow into a more strategic role, but aren't sure how to do that or where to start.
You're on the hook for knowing what users and customers expect and really need, but you're not being given the time, budget or approval to do user research. So you skip it.
Your company (or your client) has never done any user research in its entire existence, and you can see that they're struggling. You've done some user research and usability testing to remedy the situation and ease the struggle, but these folks are used to working the way they always work — so much of what you're doing gets ignored.
The Real-World UX Research + Testing Bootcamp can change all that.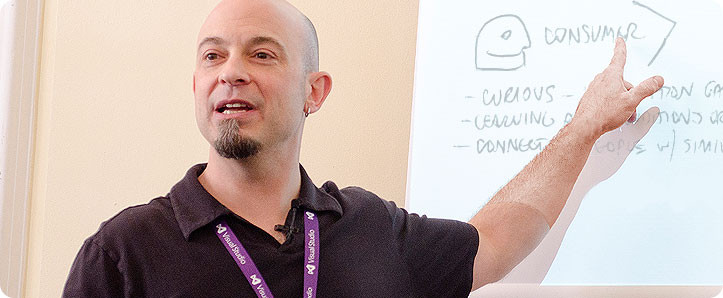 It's time to get to what works.
It's high time to move yourself out of these situations and into a place where you feel confident, competent and in control. Into a place of certainty that the work you're doing is tackling and solving the issues that matter most to product success and stellar UX.
That's exactly what we're going to do here, together.
You see, contrary to much of what you'll read and see online, or hear from "experts" at conference presentations, user research is not a one-size-fits-all approach. There is no specific amount of effort, number of users or required in order to do it.
What is required, however, is an understanding of the wide range of tools, techniques and approaches that are available to you. You need to learn how to add those things to your arsenal, and then learn how to quickly take, mix and match the pieces that fit your situation.
It's a matter of being light on your feet and ready to roll no matter what the constraints may be: people, time, money, permission, whatever. If you have the right tools and know how to leverage the core strengths of each, you have the ability to gain significant, accurate user insight that improves UX.
No matter how little time you have over the target.

That's what you're going to learn here: what to do, when and why to do it, and how to make it work for any situation.

Every situation can be overcome, and there is absolutely no situation I know of where user research is impossible.
This is UX for the Real World, where things get messy.
Like you, I've read countless books and articles, attended hundreds of lectures and workshops and watched a lifetime of videos on the subject of UX and User Research. But there's one thing that the vast majority of them have in common that really pisses me off:

They all demand the perfect working conditions in order to be used.

To my eye, they all require that you always have access to users, you have all the time you need to observe them in action and interview them, a month or so to thoroughly analyze the results, and — here's the big one — clients, stakeholders and team members who eagerly await and welcome every word of wisdom you have to impart, absolutely ready and wiling to drop all their old, misguided beliefs and processes once they hear from you.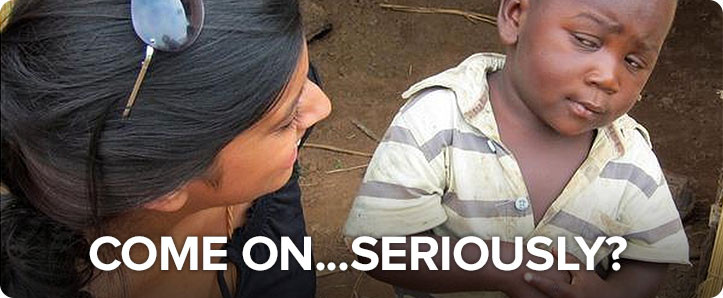 Look, I read most of this stuff and, 5 minutes in, I'm thinking, "in WHAT world is that possibly gonna work?"

I've spent the last 26 years of my life working with some of the biggest organizations in the world, folks, and I'm here to tell you something: I have never once seen anything work like it does in the perfectly organized, ordered scenarios we all hear about every day.

It's messy, it's unpredictable and there is NEVER enough time, money or people to get it done.
So I say screw the protocol — let's get real and do what works.
I've been there and I get it.
And that's exactly why I created this bootcamp.

UX research is only valuable if you actually do it — and the reason most people don't is because everything they see and hear makes it seem complex and complicated.

Those of you who know me already know that I have no patience for anything other than clarity and simplicity. So everything you're going to learn in our 8 weeks together is going to be simple, straightforward and instantly actionable.

Across 8 weeks and 16 group sessions, you'll get…
Direct access to me, LIVE, in every session.
The benefit of my 26 years of hard-knocks expertise from working with some of the biggest organizations across the globe.
Lifetime access to ALL instruction sessions, group work sessions and one-on-one coaching sessions.
A weekly instruction/lecture session that works like a small classroom setting, where you'll get assignments to complete and review with the group during our time together.
A weekly Q & A session where we apply what we've learned to a real project case study, selected from real projects you and your fellow students students are working on in your daily gigs.
A private, LIVE mastermind call where you'll ask questions and get targeted advice from me to help you move the needle forward in your career.
A close-knit group of generous, like-minded students whose struggles and successes will support your own — and add to your knowledge and skills.
A small-group setting that allows me to give everyone more individual attention.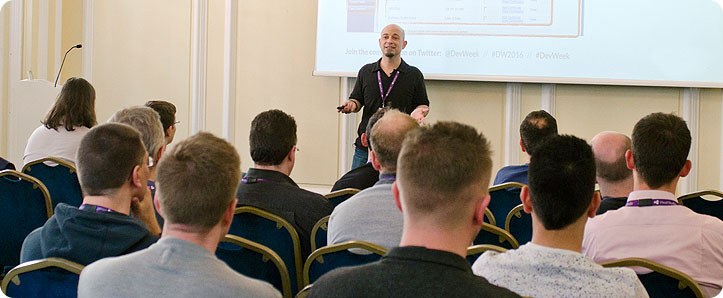 Learn in a small classroom setting, one-on-one with me.
I wanted this to be closer to the college courses I've taught for the last two decades, where discussion and interaction are a big part of the learning process. Using a combination of lecture, discussion and exercises using actual projects, the bootcamp works like this:

Early in the week, we'll have video lecture(s) and an assignment. We'll also choose a real-life project you or your classmates are working on and use it for our group work in the following class.
Later that same week, we'll review assignments and do a live group exercise/discussion, working through a situation from the project chosen in the previous class.
Every student will have the opportunity to schedule a private, 30-minute one-on-one Skype coaching session with me, on any topic you choose.
Every session is recorded, and you will have unlimited access to those videos.
What will we be learning and doing?
This bootcamp is designed to simplify your research methods and activities and help you focus ONLY on the most important tasks for YOUR project. Our time together will show you why improving UX through research doesn't have to be intimidating, time-consuming or unnecessarily complex.

Here's an overview of the 8-week program:

Weeks 1-2: Creating Accurate Assumptions + Hypotheses
Identifying business roles, goals and individual/collective intent:

Developing and testing contextual use scenarios to uncover internal issues that create obstacles to great UX and ROI.
Developing and testing contextual use scenarios to uncover how people are really using the product now.
Separating real from imagined pain; subjective opinion from actual organizational consequences
What to do when clients or stakeholders won't talk to you!
The people you're not talking to (but should be).
Competitive research: learning from low-end competitors and possible disruptors.
Planning for user research – casting an appropriately narrow net:

Who will use this, and why? Developing personas based on fact, not fiction.
What do we know about them right now? Identifying and leveraging sources of intel and refining personas with research.
What do we need to learn — and what's the fastest, most accurate way to learn it based on our constraints (time, budget, personnel, stakeholder involvement)?
Weeks 3-5: Testing & Validating Assumptions
How do we deal with opposition to user research testing & validation?

"We already did marketing research."
"We know what our users/customers want."
"We don't have time/budget/people for that."
Qualitative vs. quantitative research & testing methods: choosing and executing the right methods for the right situations:

Analytics
Anecdotal Evidence
Card Sorting
Diary Studies
Directed Storytelling
Empathy & Situation Mapping
Field Observation
Focus Groups
Intercepts
Interviews
Jobs To Be Done (Job Stories)
Mental Model Mapping
Participatory Design
Surveys
Tree Testing
Usability Testing
How do we know what to use when?

What do we use when we do have access to end-users?

What should we use when we don't?

The power of "Jobs to Be Done" and improved user (job) stories.

How should we adapt those methods to our context — our product, our client/stakeholders, our users, our specific time, budget and personnel constraints?

How do we analyze and interpret what we learn?

Weeks 6-8: Applying What We've Learned
How do we use what we learn to inform IA, prototyping, design, development & testing?

Generating Functional Needs & Elements from Contextual Use Scenarios
The under-utilized, awesome power of sketching and storyboarding
Rapid prototyping, testing & requirements refinement
Turning context of use into design (and code)
What's the best way to communicate that — to clients, stakeholders, team members — in order to get agreement, buy-in and collaboration?

Presenting to external clients — getting approval
Presenting to internal stakeholders — getting buy-in and support
Presenting to, planning and collaborating with team members
Communicating all of that effectively in a single-page UX Strategy document
How do we respond to challenge and opposition to those findings — and to our proposed approach?

"How can one primary persona represent the needs of all potential users?"
"What if we've picked the wrong primary persona?"
"How can you be sure these personas are correct?"
"Why isn't (specific type of user/customer) included here?"
"How is this any different from our marketing segments/demographics?"
"These don't cover every possible use case!"
The Real-World UX Research + Testing Bootcamp will give you the 3 core things
every designer, developer or UX advocate needs…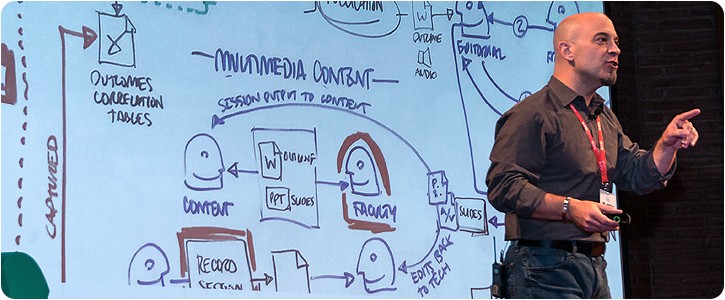 1: An expanded set of UX tools and methods to help you work smarter (and faster).
As the saying goes, never bring a knife to a gun fight! Every situation is different, from the product and its inherent barriers, to the size and diversity of your user base, to the degree of stakeholder, client and team cooperation you'll get.
Because of that, you want more than a couple tools at your disposal. You want to walk into these situations knowing that no matter what you're up against, you have everything you need to pave the way forward.
2: Confidence you're using the right UX research methods.
As you can plainly see from the list above, when it comes to UX and User Research, there's more than one way to rock. The trick is knowing what to use when, and in what doses.
And in some cases, it makes sense to create a mashup of multiple methods — and you can't do that unless you understand why and how a specific mix of methods will get you to clarity.
3: Concrete strategies for overcoming opposition.
Just like the sun will rise and set every day, there will always be some degree of uncertainty, concern, misunderstanding and, in some cases, flat-out hostility to the idea of UX or User Research.
As such, it's critical that you have a strong set of communication methods and tools that you can rely on to move everyone through — and past — these concerns.
This is the only program of its kind that meets you exactly where you are in your career
so you can propel yourself forward, smartly.

No more overwhelm. No more wasted time, or effort.

Just POSITIVE results.
*SOLD OUT – ENROLLMENT IS CLOSED*
57,000 satisfied students can't be wrong.
I've had the great honor to teach (and learn from) all of those folks — they are some of the most supportive, driven, determined and smartest people I've ever met. And the one thing they all have in common?

They have all gained real, clear, measurable benefit from my courses.

Not because I say so, but because that's what they've told me.

So instead of me bending your ear about that, I'll let them speak for themselves.












Tuition for the bootcamp is $2,999.

There are a lot of things you could spend that money on.

But how many of them will give you a massive a leap forward in your UX skills?

How many of those things will give you every UX research tool you'll ever need — and show you exactly how to use all of them?

How many of them will position you to charge clients what you're really worth or negotiate a higher salary that matches the value you provide?

The Real World UX Research + Testing Bootcamp is an investment in yourself — and that's always a wise decision.
FREQUENTLY ASKED QUESTIONS
I'm brand new to UX. What do I need to know before taking this course?
Nothing. The bootcamp is designed for beginners and experienced professionals alike. No matter what your skill level or experience may be, you'll learn quickly and easily in a collaborative setting where you can easily ask questions.
I've been trying to convince stakeholders to include UX research for years now and it hasn't worked — why should I believe that your method is going to succeed?
One simple reason: because 26 years of applying these practices have shown me — and the development teams I train — that it works. I'm not the smartest guy in the room, I'm not omnipotent and I have no magic powers. What I do have is a lot of time spent doing this work, and that time has produced evidence telling me what works and what doesn't.
What makes your course any different from so many others?
More than 57,000 students (yes, that's a real number) have found my courses valuable because they deal with software development reality instead of UX fantasy. Perfect situations where we can do these well-funded deep dives into UX research don't exist for a vast majority of development teams, and I'm tired of hearing everyone pretend otherwise. So as the title of this bootcamp suggests, everything I deliver is based in reality, in the less-than perfect world most of us live in.
Are you really only taking 30 students?
Yes. That's the only way to make sure everyone gets enough personalized attention.
How much is this course?
Tuition is $2,999 USD.
How long do I have access to the course?
How does lifetime access sound? After enrolling, you have unlimited access to this course for as long as you like — across any and all devices you own.
*SOLD OUT – ENROLLMENT IS CLOSED*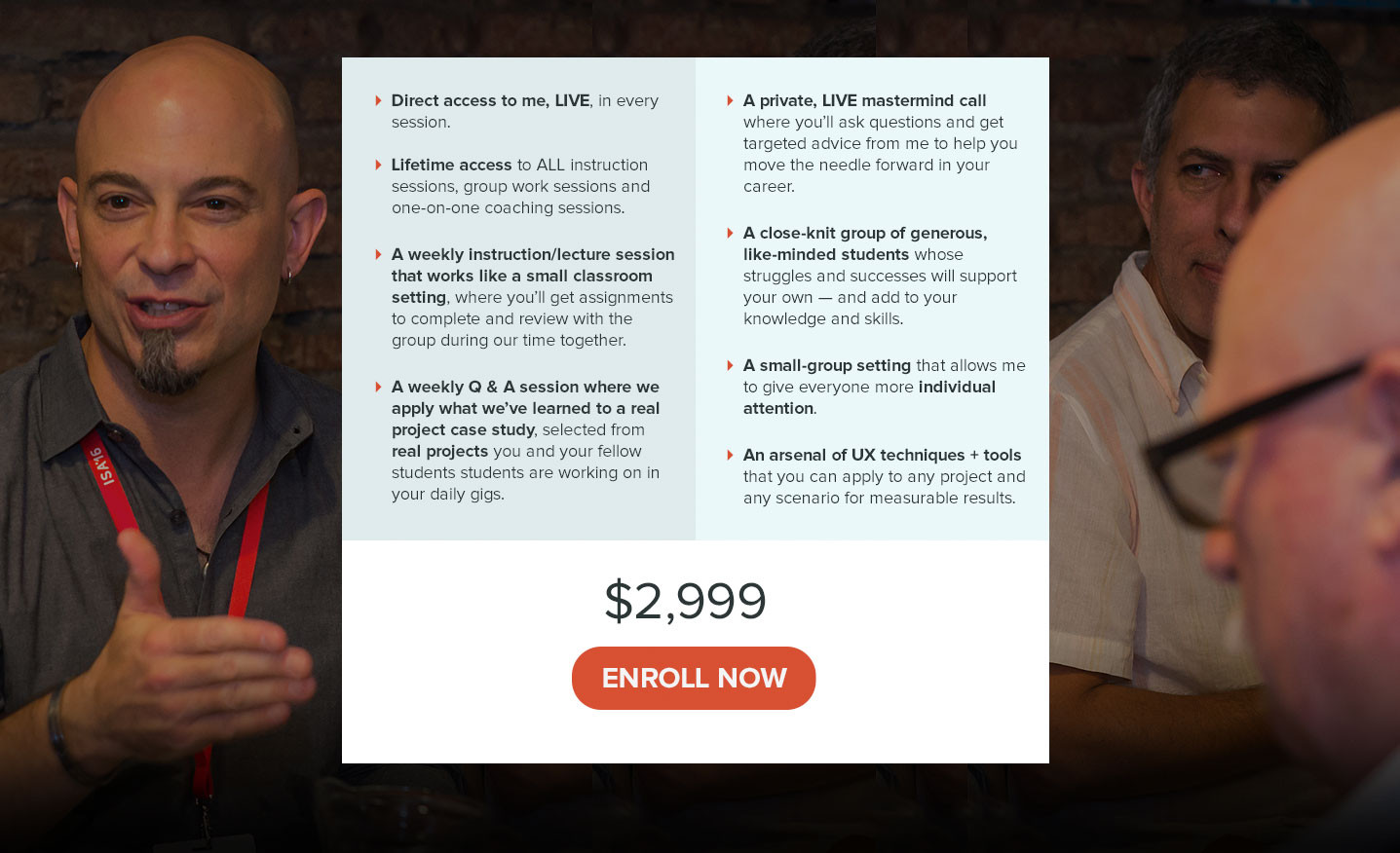 Your Instructor
Joe Natoli has been preaching and practicing the gospel of User and Customer Experience to Fortune 100, 500 and Government organizations for nearly three decades. That work includes commercial industry leaders like Broadridge, Condé Nast, Johns Hopkins, Mettler-Toledo, PHH Arval, SC Johnson and Wolters Kluwer, as well as government agencies like NSF/NCSES, NIH and the Dept. of Homeland Security.
Joe devotes half of his practice to writing, coaching, and speaking. From guiding students at the beginning of their careers to integrating UX into the work of seasoned veteran developers and designers, he is immensely passionate about the inherent power of UX and design.
He has launched six successful online courses, with more than 180,000 students enrolled to date. His bestselling book on UX Strategy and Product Improvement/Development, Think First, was published worldwide in 2015. His latest book (in progress) — ENDING THE UX WARS: My rules for team and management collaboration, cooperation and success — is scheduled for release in 2020.
The remaining half of Joe's practice is dedicated to training Enterprise Design and Development teams, helping them integrate best practices in UX into their product development efforts. In addition, he does a limited number of UX Audit engagements to help organizations identify and overcome UX-related obstacles to product adoption.
Joe has been speaking publicly on the topics of User Experience (UX) and Design for 26 years, from national conferences like UX LIVE, WebExpo, Interaction South America, HOW Design Live, DevWeek and QCon to regional events like PechaKucha. He also makes it a point to spend time talking to students across the country at colleges and universities, in an effort to give back what others have so generously given him.
In addition, he has written numerous articles about the roles Design, UX and CX play in business success for publications such as Fast Company, HOW, SmartCEO, The AIGA Journal, The Baltimore Business Journal and Business Monthly. His articles, advice and videos can be seen at his website, givegoodux.com.
Enrollment will open soon — stay tuned!