"We really need to redesign this."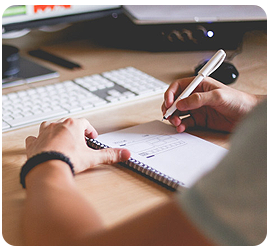 As I'm sure you know, that's code for "users are pissed off, management is pissed off and we don't really know what the hell is wrong with this in the first place."
So you need a fast, efficient way to figure out what's wrong and what needs to be redesigned, because you can't do it all with the time, budget or resources you have available.
And nobody's gonna sign off on 3 weeks of user research or a formal UX audit.
Been there, done that, bought the t-shirt. But guess what? None of that is really a problem for you, and I'll tell you why:
The real cause of the biggest problems users have won't be found by researching or testing.
They'll be found by taking a more critical look at the UI.
Why? Because 80% of what people have trouble with is almost always the result of bad UI design choices. Solve those, and the usability problems go away as well.
And I'm not talking about aesthetics or styling here — I mean the quality and effectiveness of the visual language users are presented with. You need to evaluate what they see and figure out where, how and why it's tripping them up.
I designed this course to show you exactly how to do that.
We rarely have time to do it right.
Every week I get email from UX designers and developers, tasked with a UI redesign, who tell me two things:

They don't have enough time to figure out what's really wrong — so they're making an educated guess and hoping for the best.
They're frustrated — because this means they're stuck "making things pretty" instead of doing things that could improve UX.
Part of the problem here is that people on my side of the fence insist that UX audits have to be this massive undertaking, spanning weeks or months.
They don't.
In a little over 40 minutes I'll show you a huge list of common UX problems that show up in the product's UI. They're easy to spot, and you will find almost all of them in just about any customer-facing portal, website or B2B application you're asked to redesign.
And after you've taken this course, you'll be able to spot them easily in your next project.
What's more, because I'm also going to walk you through the what and why of a UI redesign, you'll know how to fix them.