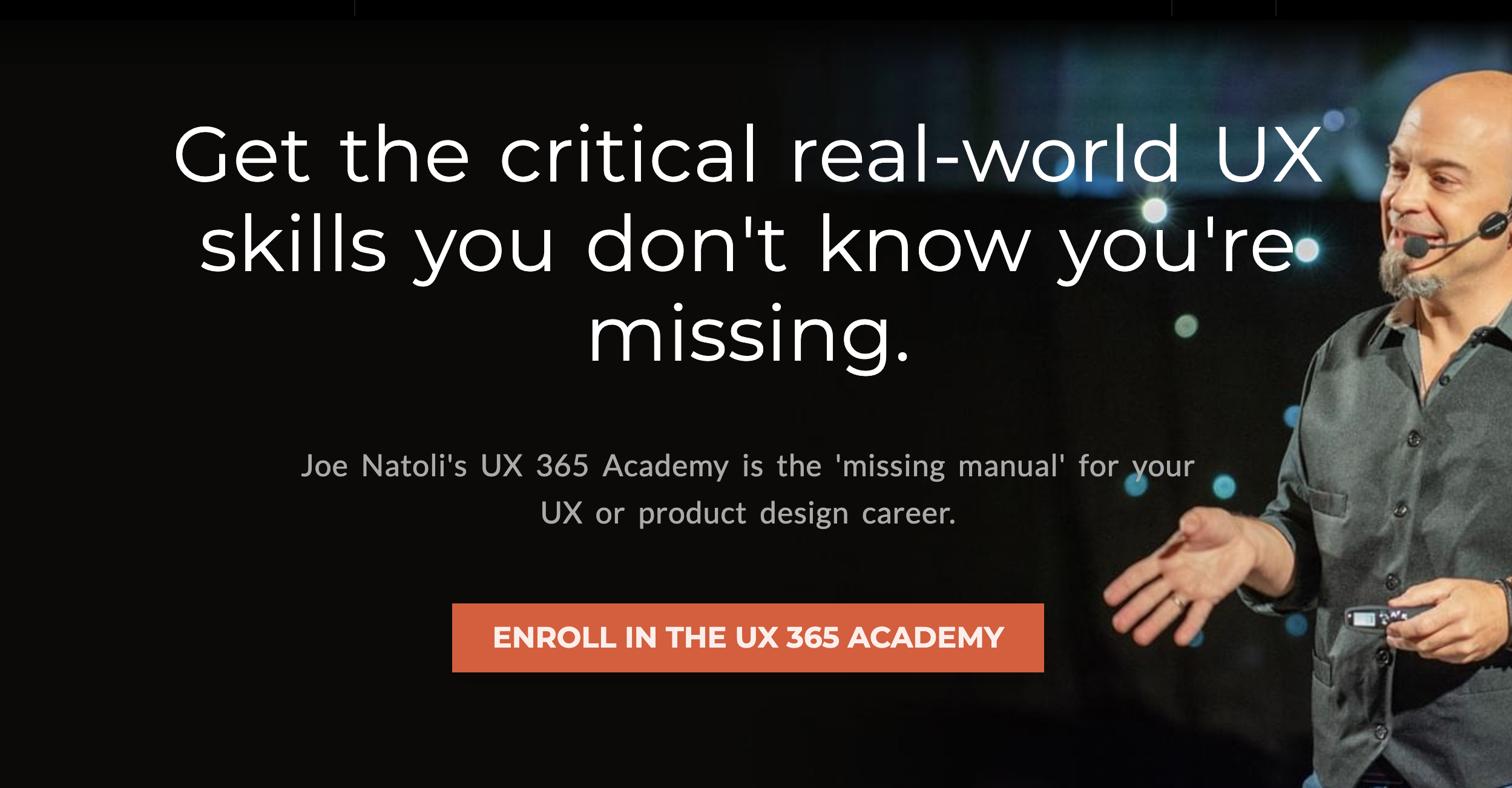 I created the UX 365 Academy for two good reasons.
To be an affordable alternative to grossly overpriced (and underdelivering) bootcamps.
To make UX education accessible and affordable to people who are typically shut out by the high costs of those bootcamps or University education.
I think bootcamps — from the empty job promises to the fantasy-world curriculum to the value of the "certificates" they provide — are a complete, absolute, total RIPOFF.

 And universities are no better, with fine-arts-informed curriculum that's at least 10 years behind the curve in terms of how UX and product design actually work inside companies.
Over the last 10 years, I've coached far too many folks who spent tens of thousands on these programs — only to be left with skills that weren't transferable to the reality of corporate organizations and which had massive gaps in terms of the way work really happens inside product teams.
So I decided to do something different. I wanted to focus on topics that universities and bootcamps NEVER teach:
Dealing with difficult stakeholders and situations
Building emotional strength and drawing healthy boundaries


Overcoming impostor syndrome and self-doubt
Ways to pivot from formal UX methods when time is 1/10th of what you'd like it to be
How to present so people will actually listen
Reclaiming your power — and using it
How to gain, build and keep respect when working in house


What UXers + Designers need to know about business
How to jump from the 9-5 and start your own gig, either as a freelancer or small agency. 


The list goes on and on.
And beyond all this, I wanted to do it for a MUCH LOWER PRICE.
Typical bootcamps cost anywhere from $3,000 - $15,000 for anywhere from 10 weeks to 6 months. 

University programs run $20,000+ for a single semester.
UX 365 is just $168 for a FULL YEAR.
And for $228, you get a live monthly group mastermind session with me, where I work directly with you, together, on whatever you're dealing with or working on.
You get new, no-bullshit training content published throughout the year that comes directly from my 30 years of experience consulting with the largest companies in the world. Stuff that works where the rubber hits the road, in the less-than-perfect reality we all work in.
Your subscription gets you every course, training video I've ever created — along with every full length e-book, cheat sheet and guidebook/workbook I've ever written. And all of my Udemy courses are included here as well.


I hope you'll join me inside the UX 365 Academy — and see how a small investment can make a massive difference in your career trajectory.


The UX Academy curriculum is made up of every course I've ever created, every book I've ever written, every template, guide and cheat sheet I've ever built and every training video I've ever created for my clients. Many of which have never been made available publicly before now.
And when you subscribe, you'll also get NEW content throughout the year! I'll be adding everything from short training videos to full-length courses to ebooks and other downloadable resources.

All yours for one simple, monthly, low price.
(If you'd like to see everything that's available right now, just scroll down to the What's Included section below!)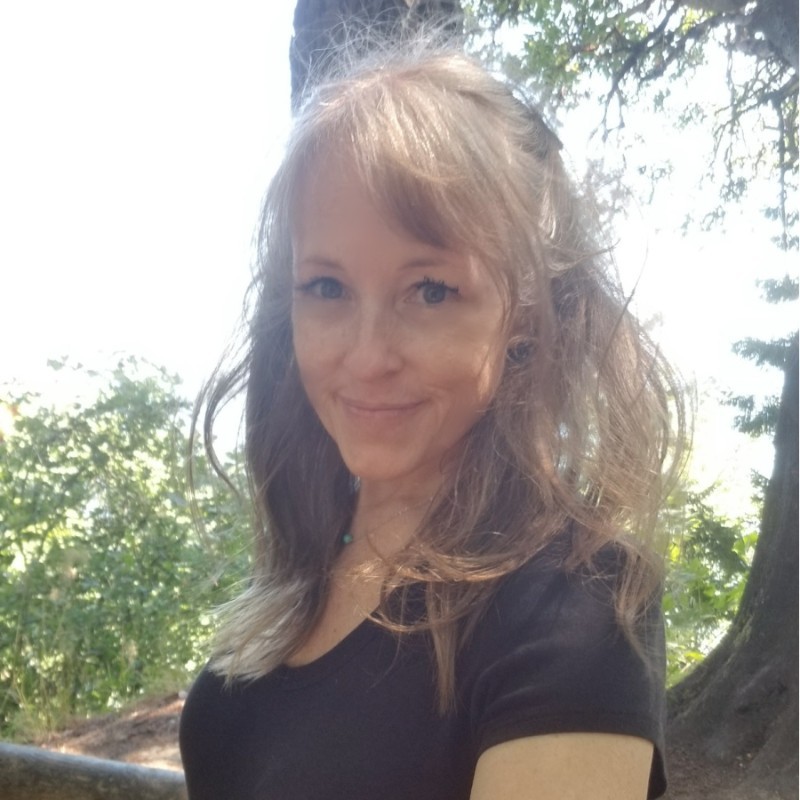 "I've spent a lot of time and money on UX Design courses and books over the last 3+ years.
This, by far, is the absolute best UX-related program I've invested in. Worth every minute and every penny.
Joe explains all of the business-related aspects of UX Designer roles, including how to talk to stakeholders and people who don't know what the heck it is that UX Designers actually DO. He shows you how to speak their language, and how to get on the same page. I haven't seen this taught anywhere else in such a succinct and valuable way.
I wish I could download all of Joe's knowledge directly into my brain. Unfortunately, that isn't possible, but the UX 365 Academy is a close second.
I'll take it."
- Lisa Egan, UX Designer
NEW UX + UI training content throughout the year.
In addition to all the good stuff listed below, subscribers will get new training content and resources from me throughout the year. From new full-length courses to training videos to e-books, cheat sheets and templates, I'll help you build an arsenal practical knowledge and simple tools to sharpen your skills and help you navigate and overcome the many challenges of your day-to-day work.
ALL my full-length video courses.
You'll get every course I've ever produced, from both Udemy and my own learn.givegoodux.com platform — along with every NEW course I create! After years of email requests, I've finally listened and put everything all in one place, at a much more affordable price.
Downloadable eBooks, guidebooks + cheat sheets
You'll have unlimited access to all my e-books, guidebooks + cheat sheets: simple, powerful tools to help you give great UX + UI design, no matter what you're working on. You'll get every publication I've created up to now, including a few that have never been shared anywhere else ;-) You'll also get my bestselling book Think First — along with every NEW book I publish from this point forward! (spoiler alert: I've got three new books in the works right now)
Topic-specific training videos.
From dealing with difficult situations and stakeholders to evaluating apps, sites and systems for UX issues to building a portfolio, interviewing for jobs and advancing your career — and even starting + running your own UX consultancy — I've got you covered.
Throughout the year you'll get new videos covering topics like these:
Working with Stakeholders
Working with Developers
Enterprise UX Challenges
Presenting, Proposing + Convincing
Portfolio + Career Advancement
UX Consulting + Freelancing
Evaluating & Diagnosing UX Issues
UX Principles + Practice
UI Design Principles + Practice
For VIP members, a monthly mastermind meeting with me.
When you subscribe to the VIP package, you can participate in a monthly ZOOM mastermind meeting with me, where I help you get unstuck and work through your toughest challenges. We'll discuss your goals, give support and advice for your challenges, and work together to keep you accountable.
The UX365 Mastermind Group meets once a month for an hour and a half. I lead the conversation and ensure each member of the group has enough time to answer four key questions:
Check-in. What's a highlight or win you've had in the last 30 days?
Accountability. Did you do what you said you were going to do at our last session? Are you ahead, behind or on pace with your number one strategic priority?
Perspective. What progress do you need to make on your strategic priority in the next 30 days? What has to happen for that progress to occur? What's blocking you?
Action items. Based on the perspective you received today, what are you going to do and when will you get it done by?
Because the group is made up of folks on journeys similar to yours, you'll be getting advice from people who have been there and done that. They know exactly what you're going through, which makes their feedback that much more valuable. And of course, I'll be there to share my experience and knowledge with you as well.

Every session is recorded, and every VIP member has access to the recordings.

What's Included: courses, training videos, ebooks + more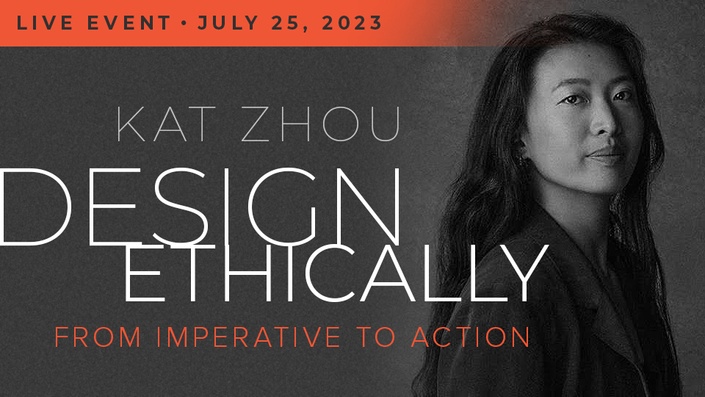 DESIGN ETHICALLY: From Imperative to Action
LIVE Event with Kat Zhou, July 25, 2023, 11:00 AM EDT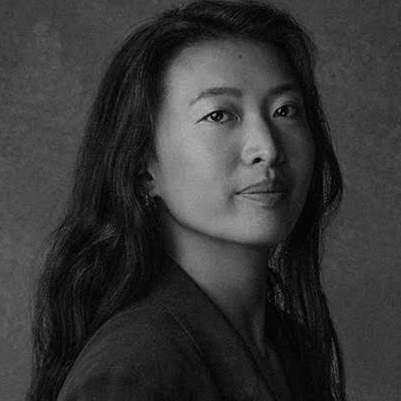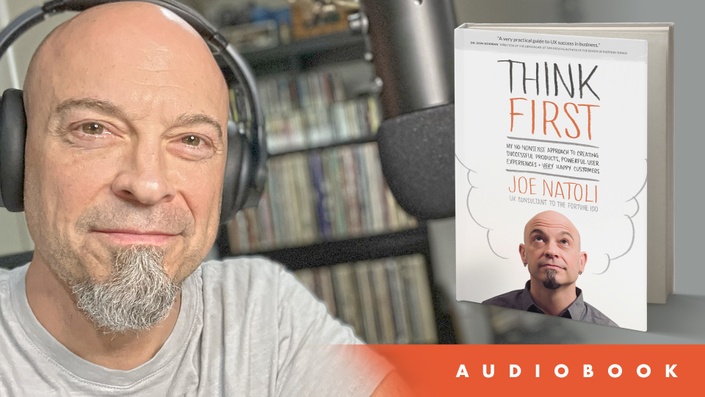 Think First (AUDIOBOOK) narrated by Joe Natoli
My No-Nonsense Approach to Creating Successful Products, Powerful UX and Very Happy Customers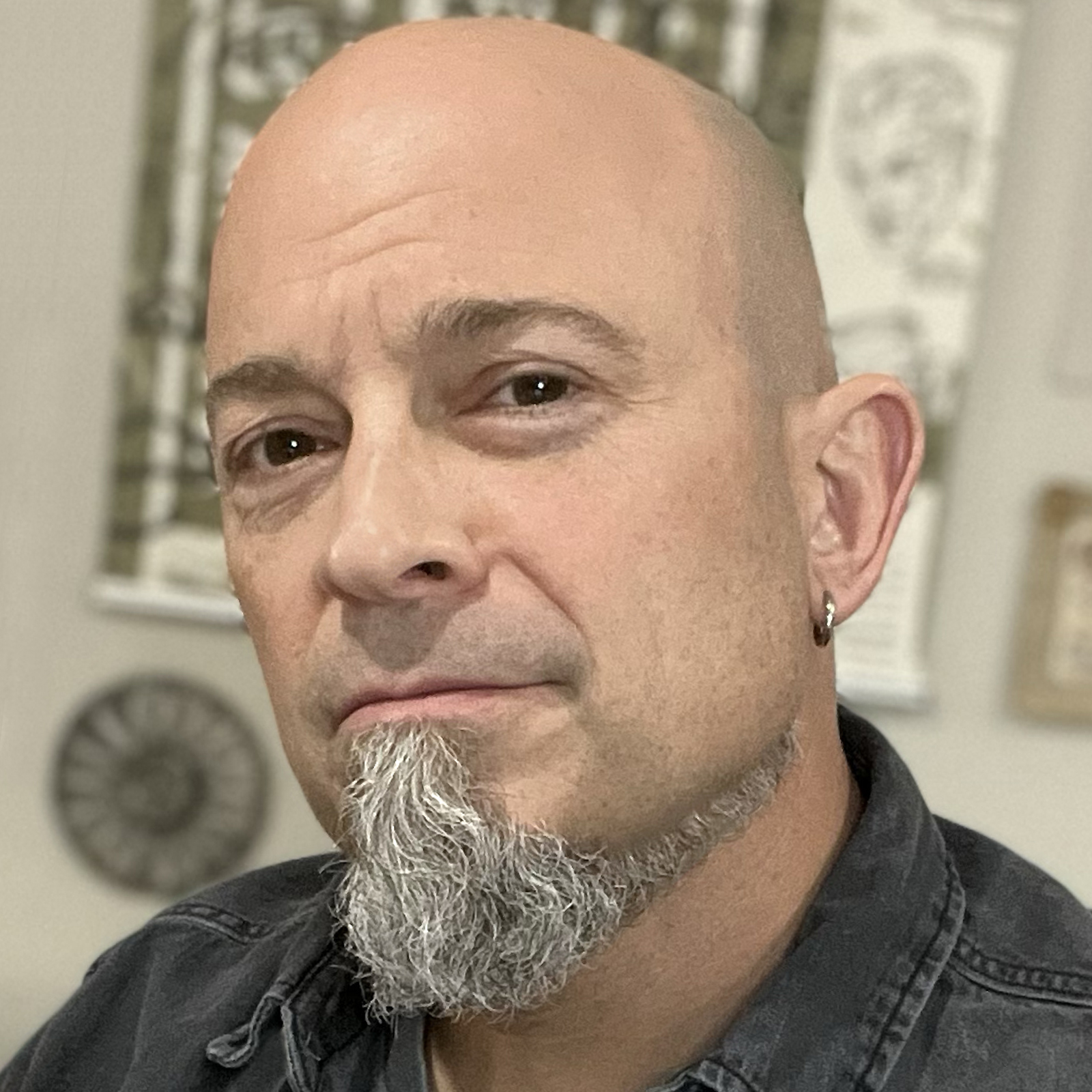 *NEW* BUSINESS, BUZZWORDS + BULLSHIT
Getting real about the influence of business in UX practice (and thriving anyway)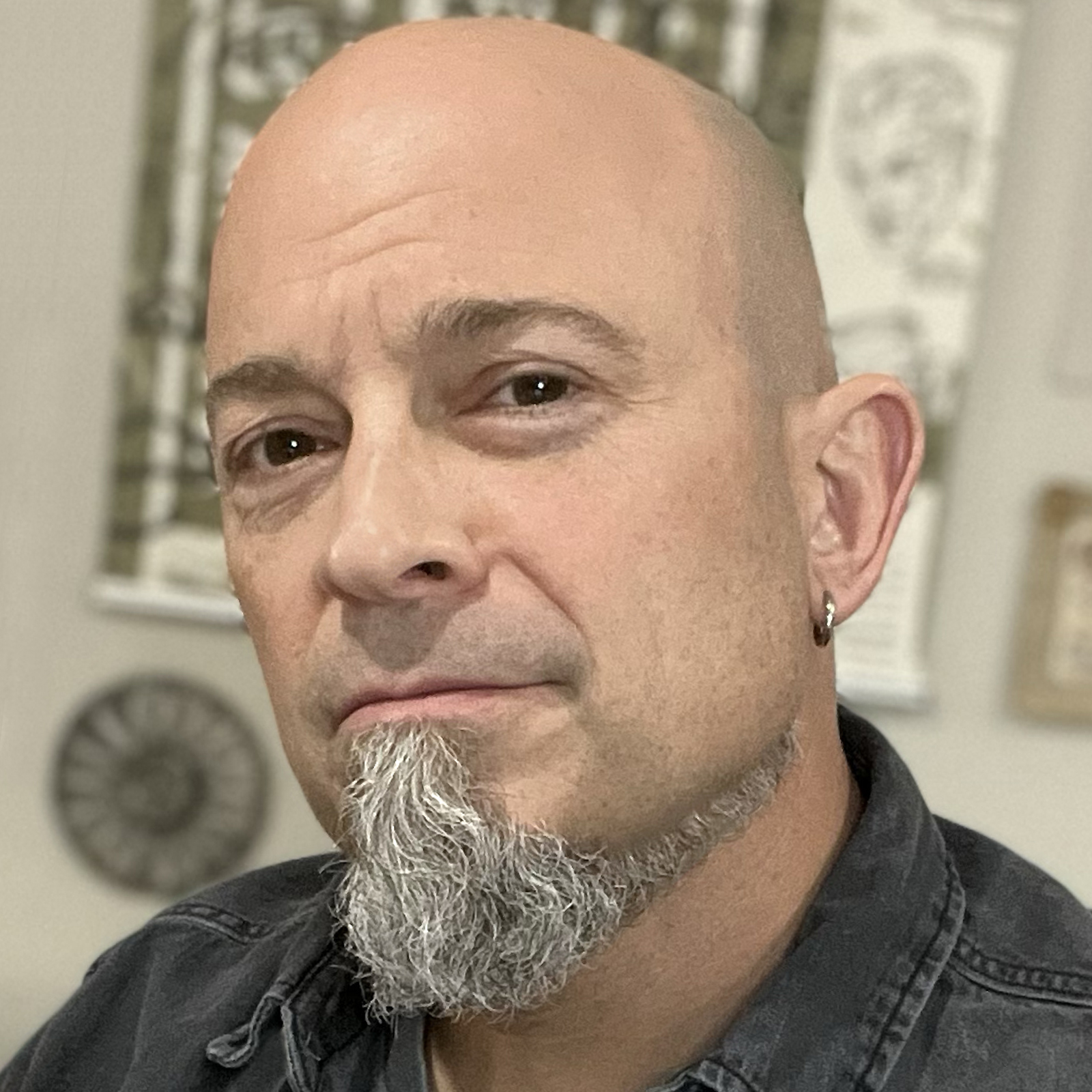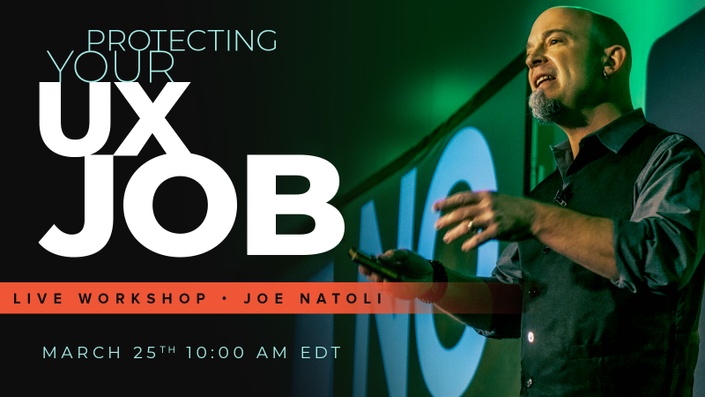 *NEW* PROTECTING YOUR UX JOB
LIVE WORKSHOP with Joe Natoli on increasing your visibility, value + job security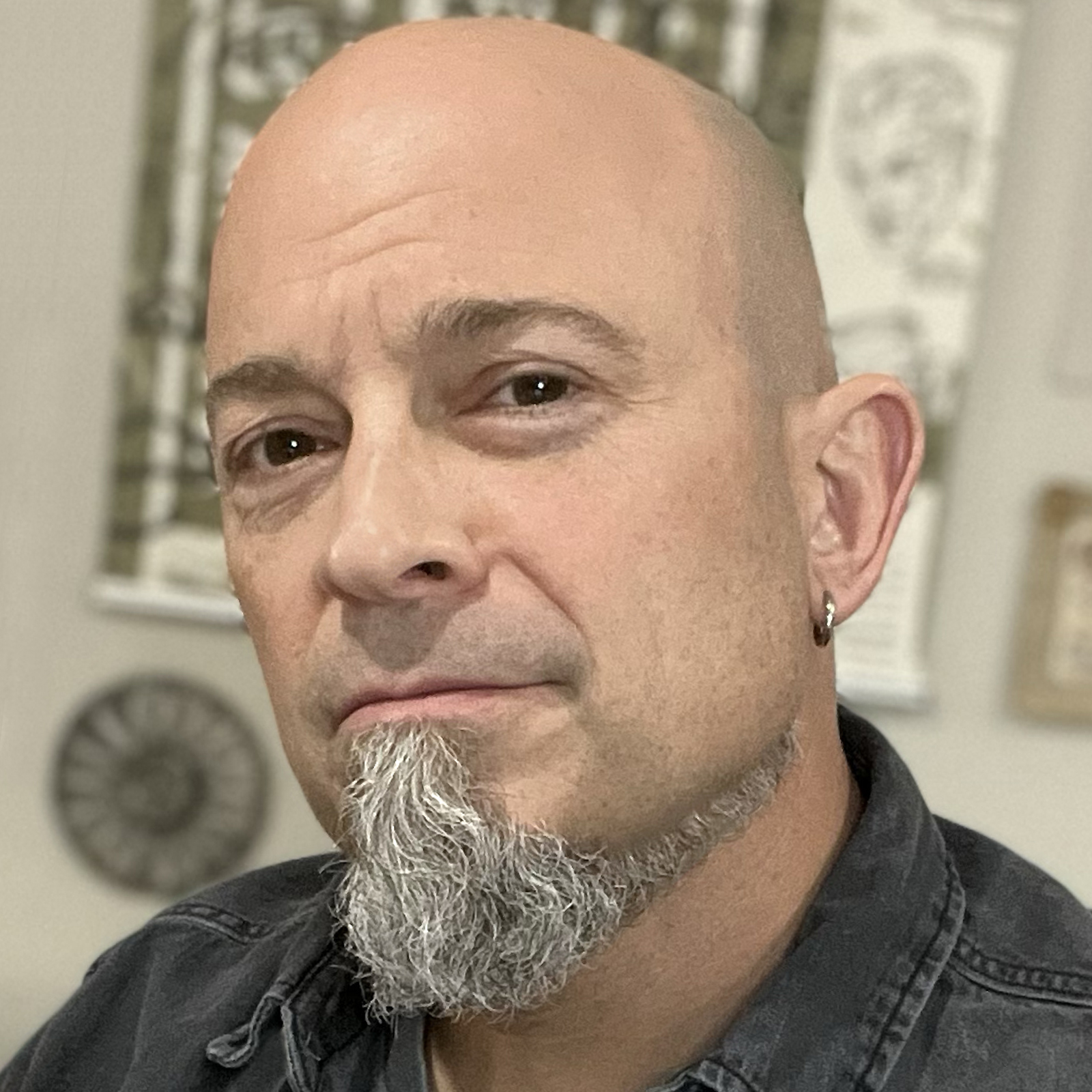 $97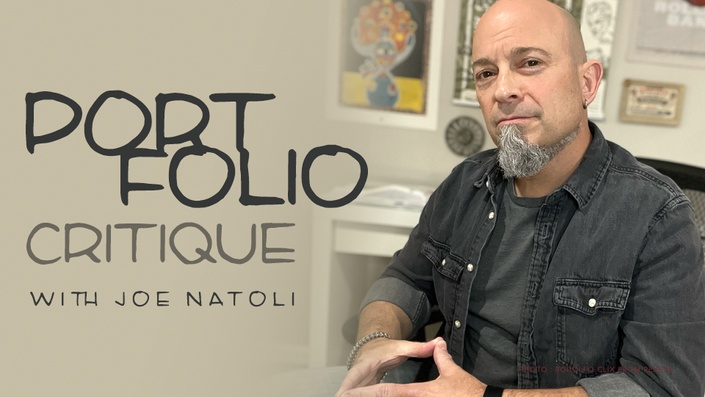 *NEW* UX + DESIGN PORTFOLIO CRITIQUE
My critiques of 4 UX or Design portfolios, submitted by you!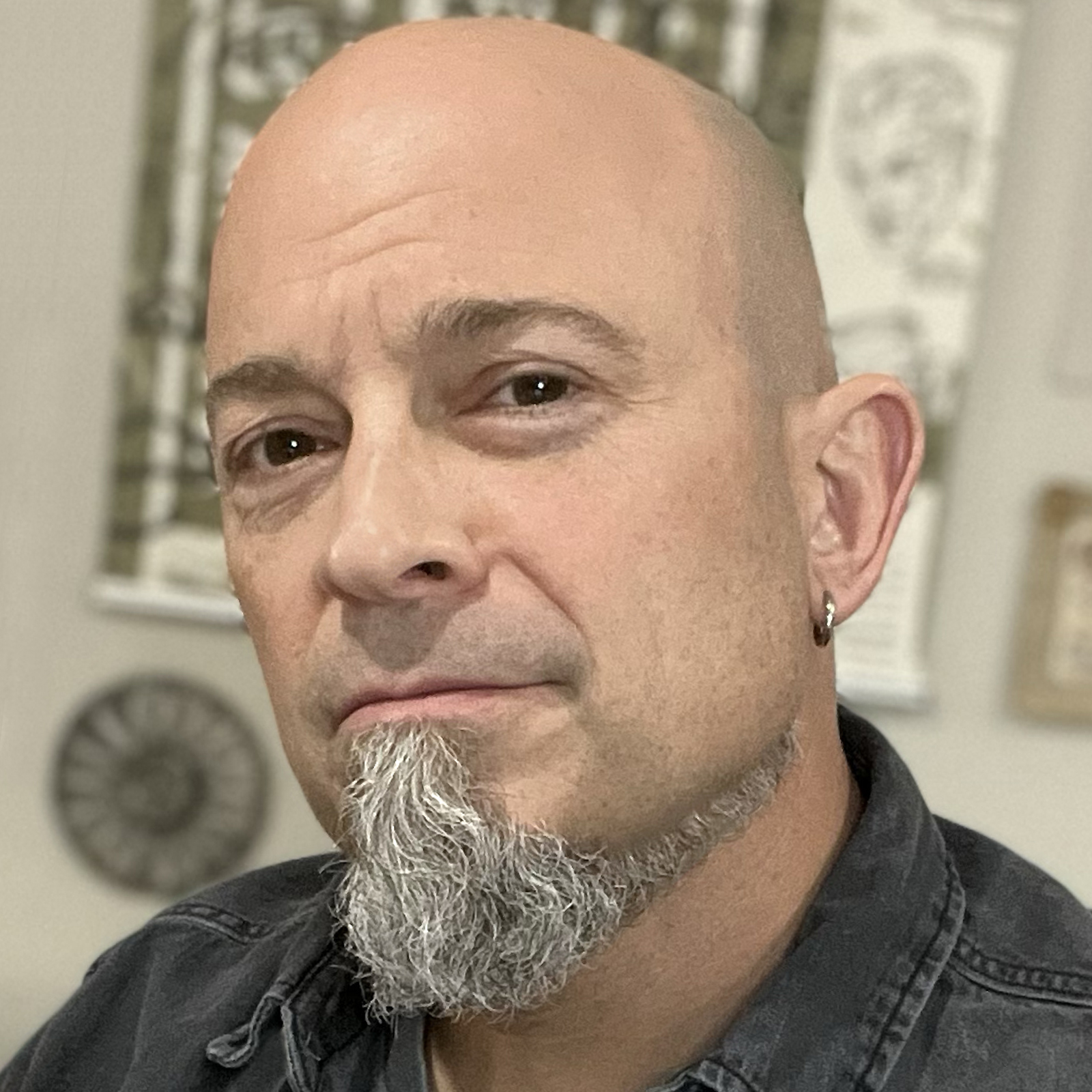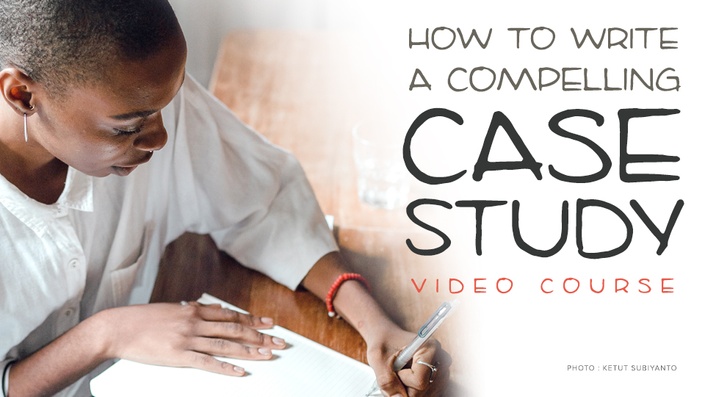 How to Write a Compelling Case Study (Video Course)
A step-by-step guide to writing a portfolio case study that recruiters + hiring managers will actually read!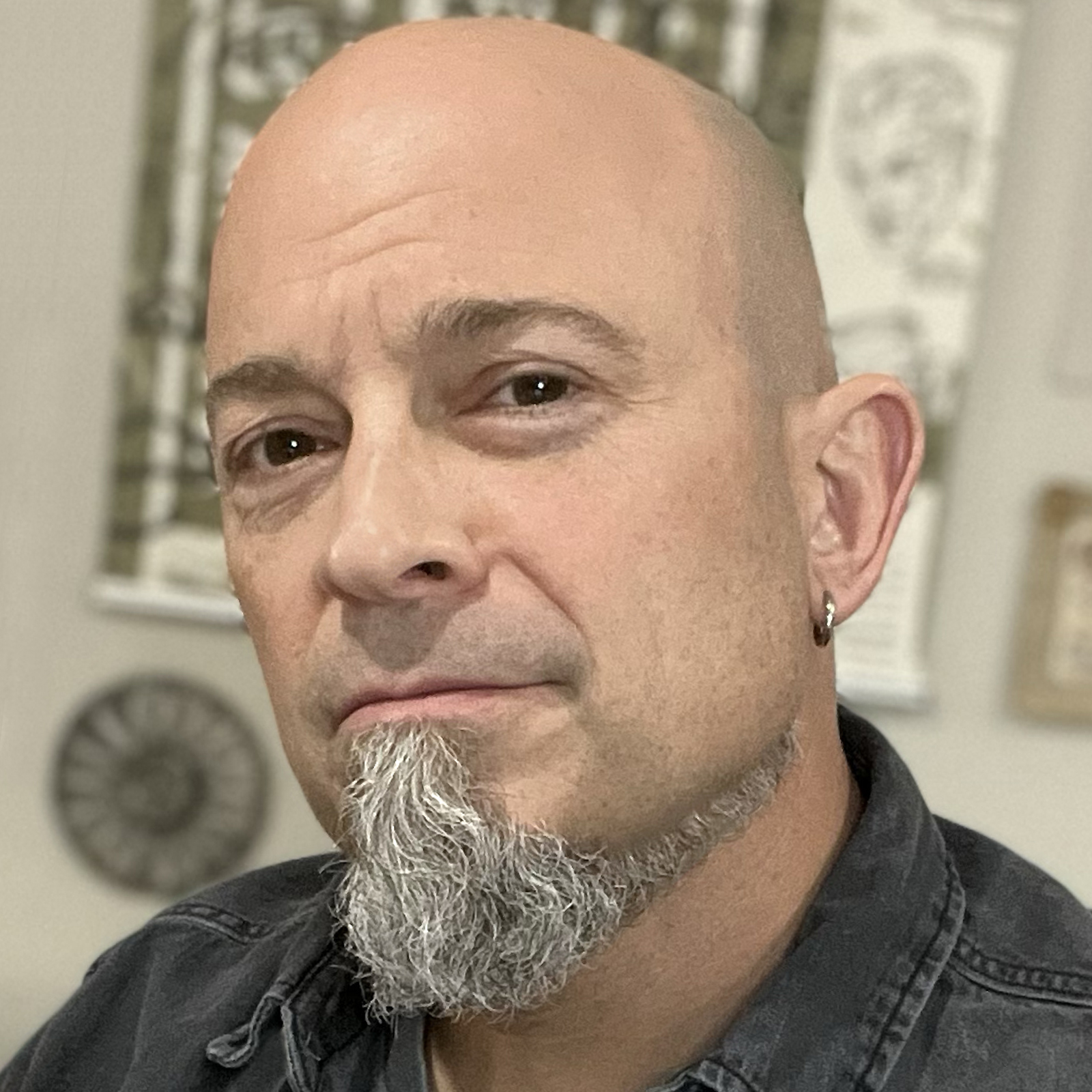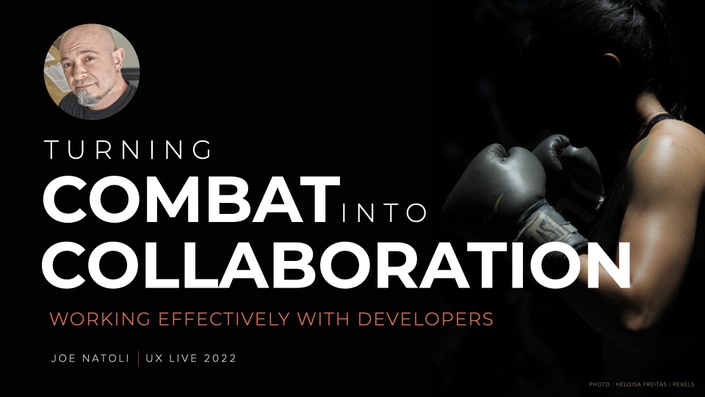 Turning Combat into Collaboration
Working effectively with developers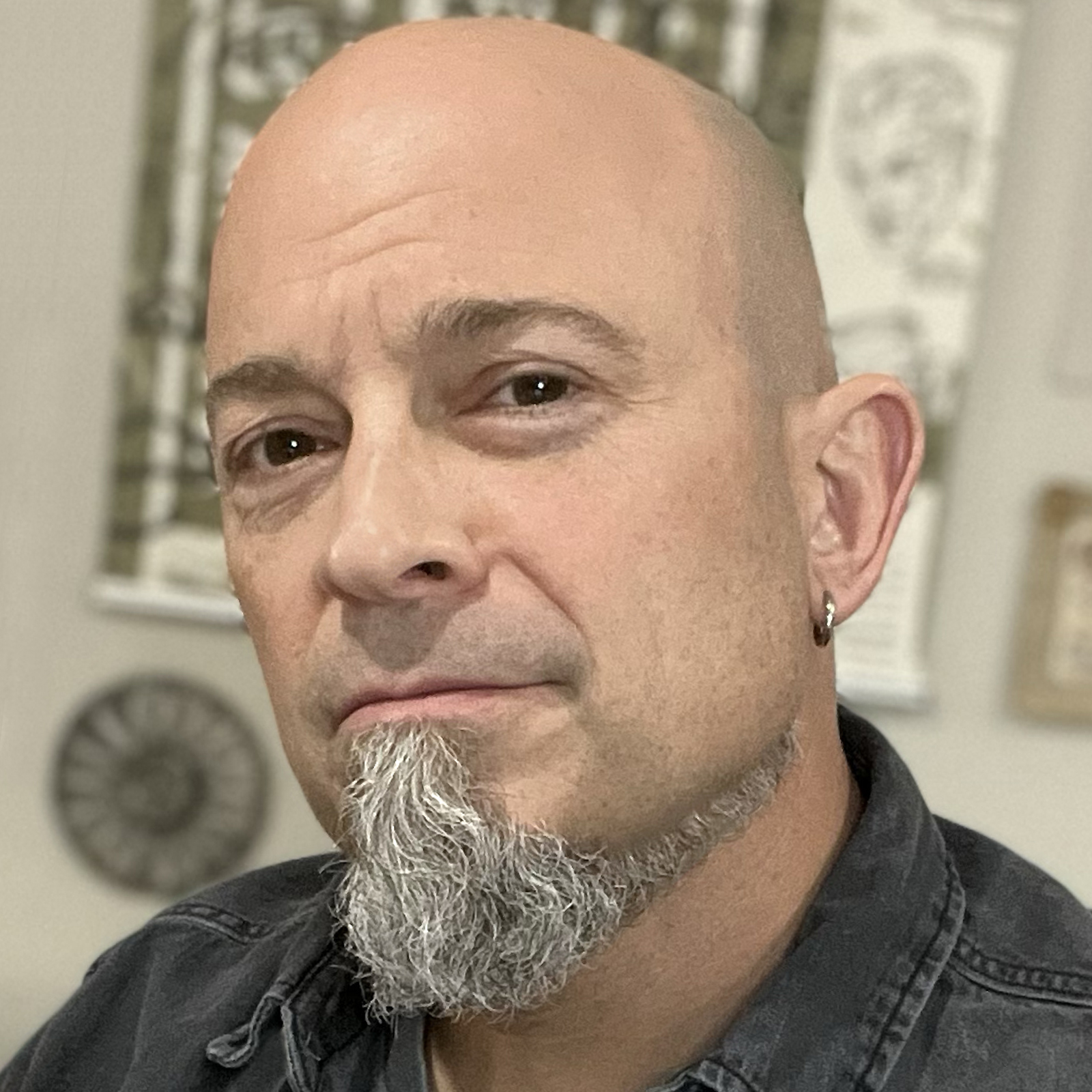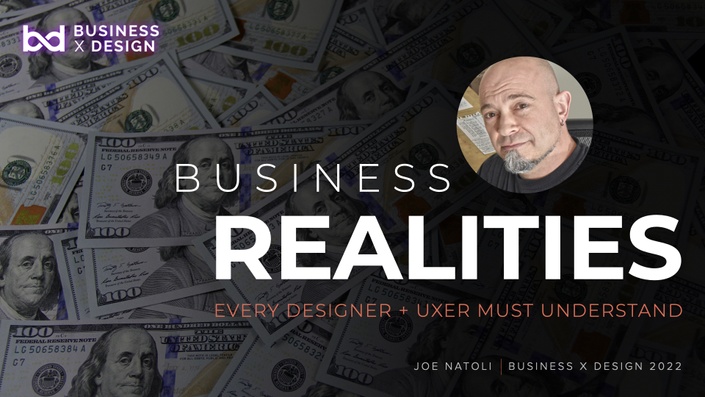 Business Realities Every Designer + UXer Must Understand
A crash course on the realities of business that affect how UX work gets done (or doesn't) inside organizations.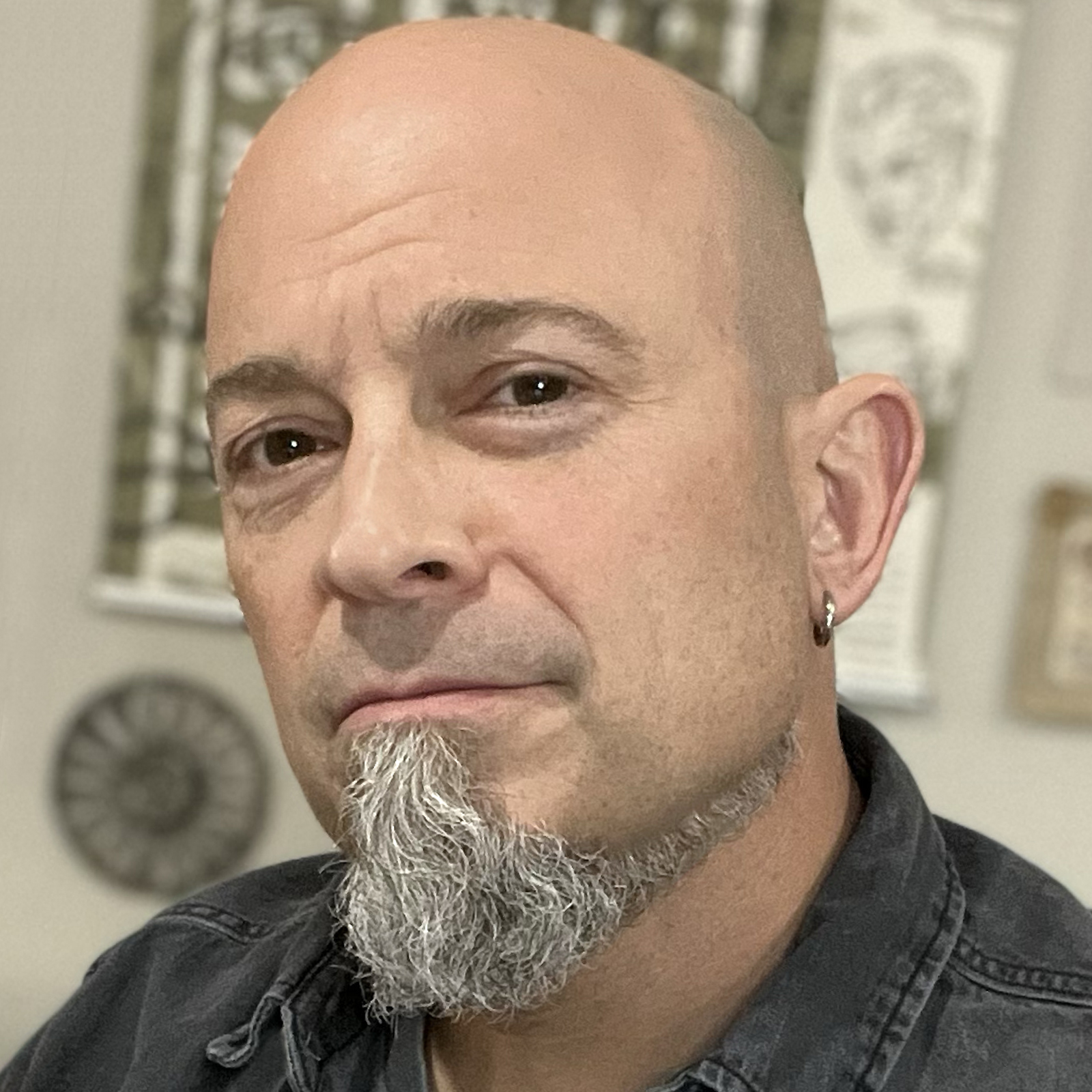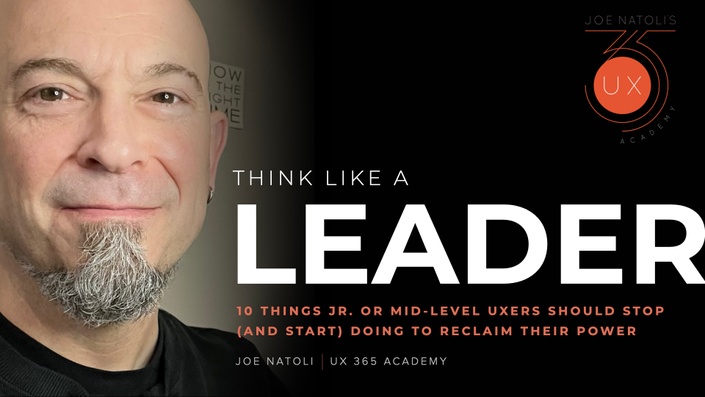 Think Like a Leader (especially if you aren't one)
10 things jr. or mid-level UXers should stop 
(and start) doing to reclaim their power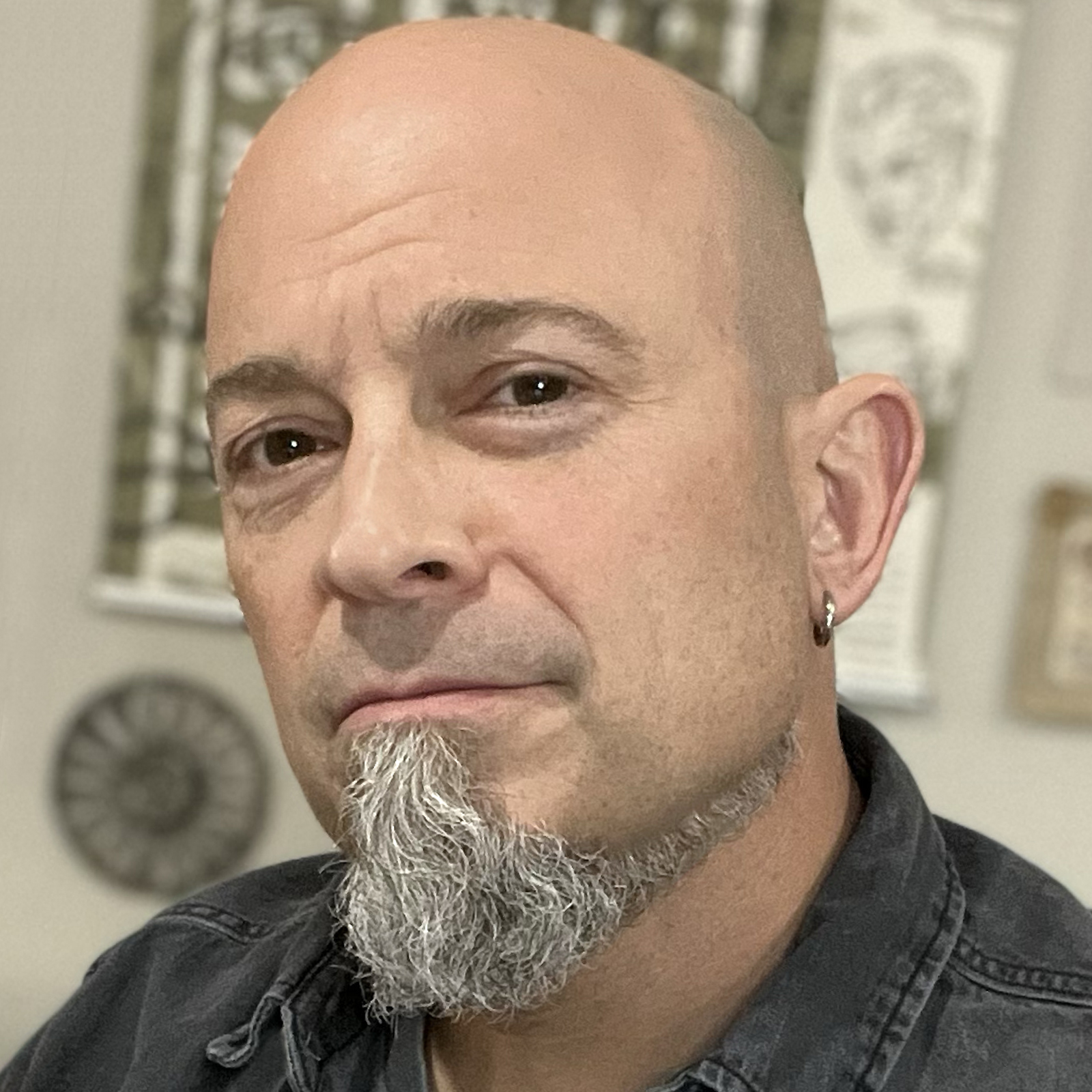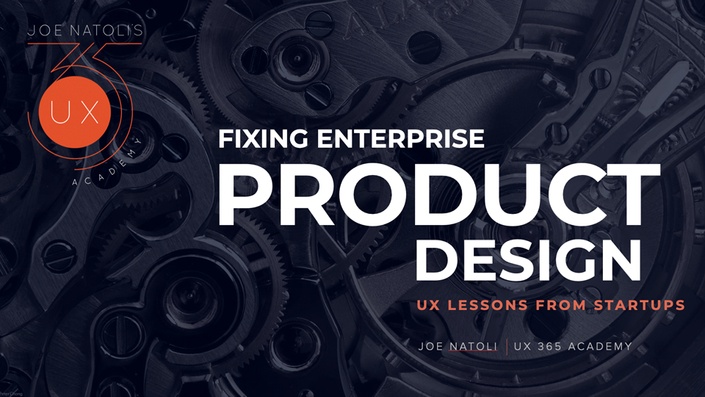 Fixing Enterprise Product Design
UX lessons from startups (PDF)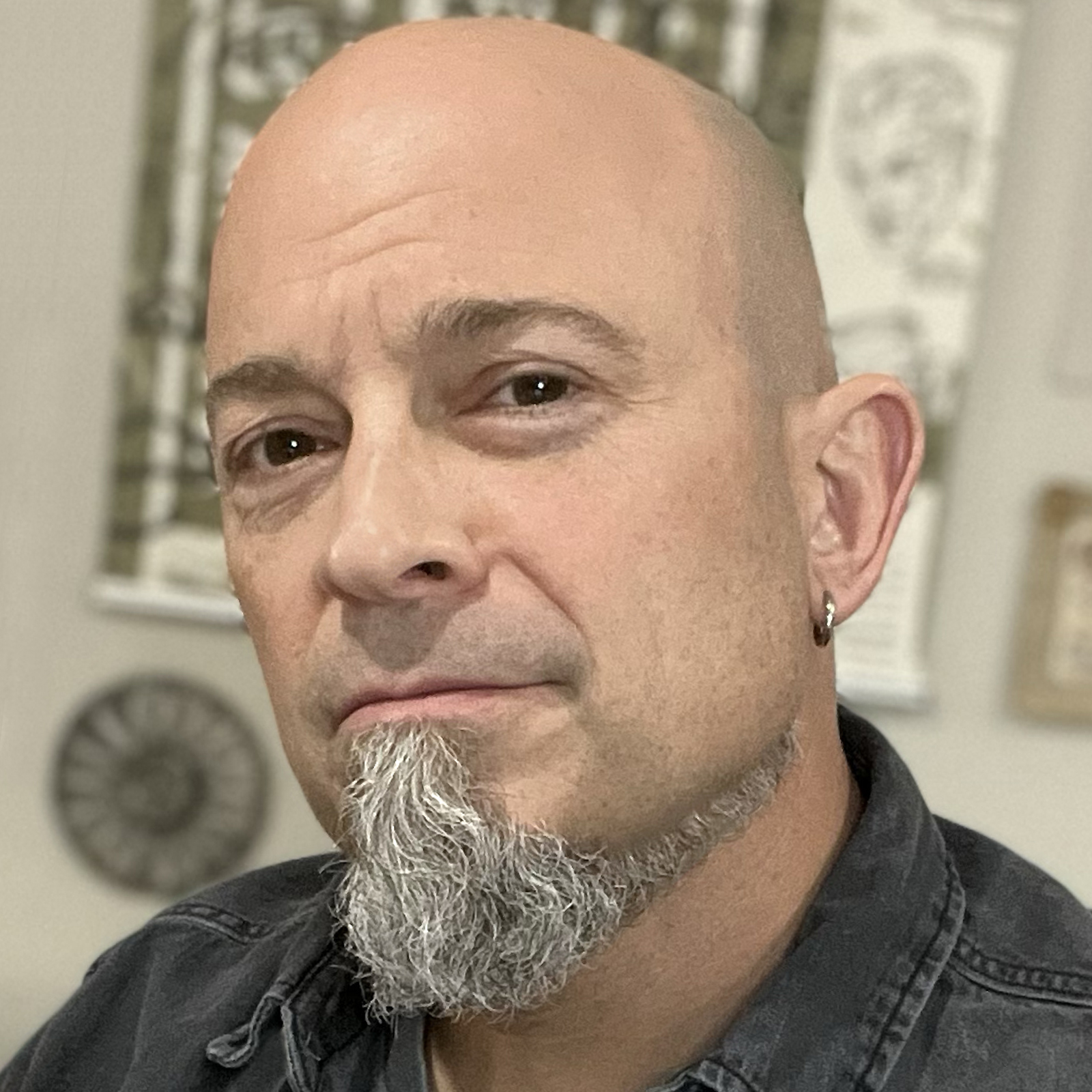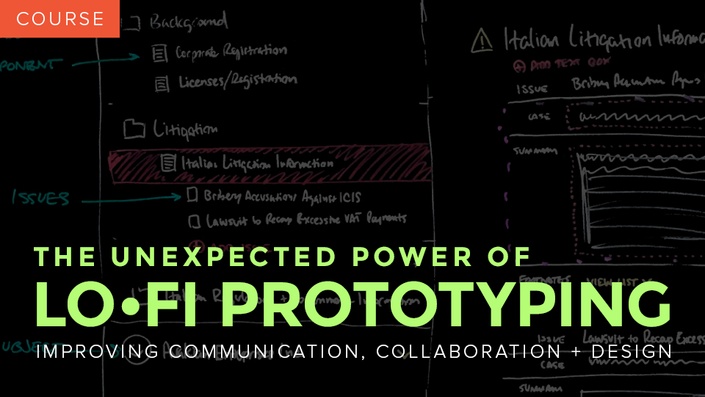 The Unexpected Power of LO-FI PROTOTYPING
Improving Communication, Collaboration + Design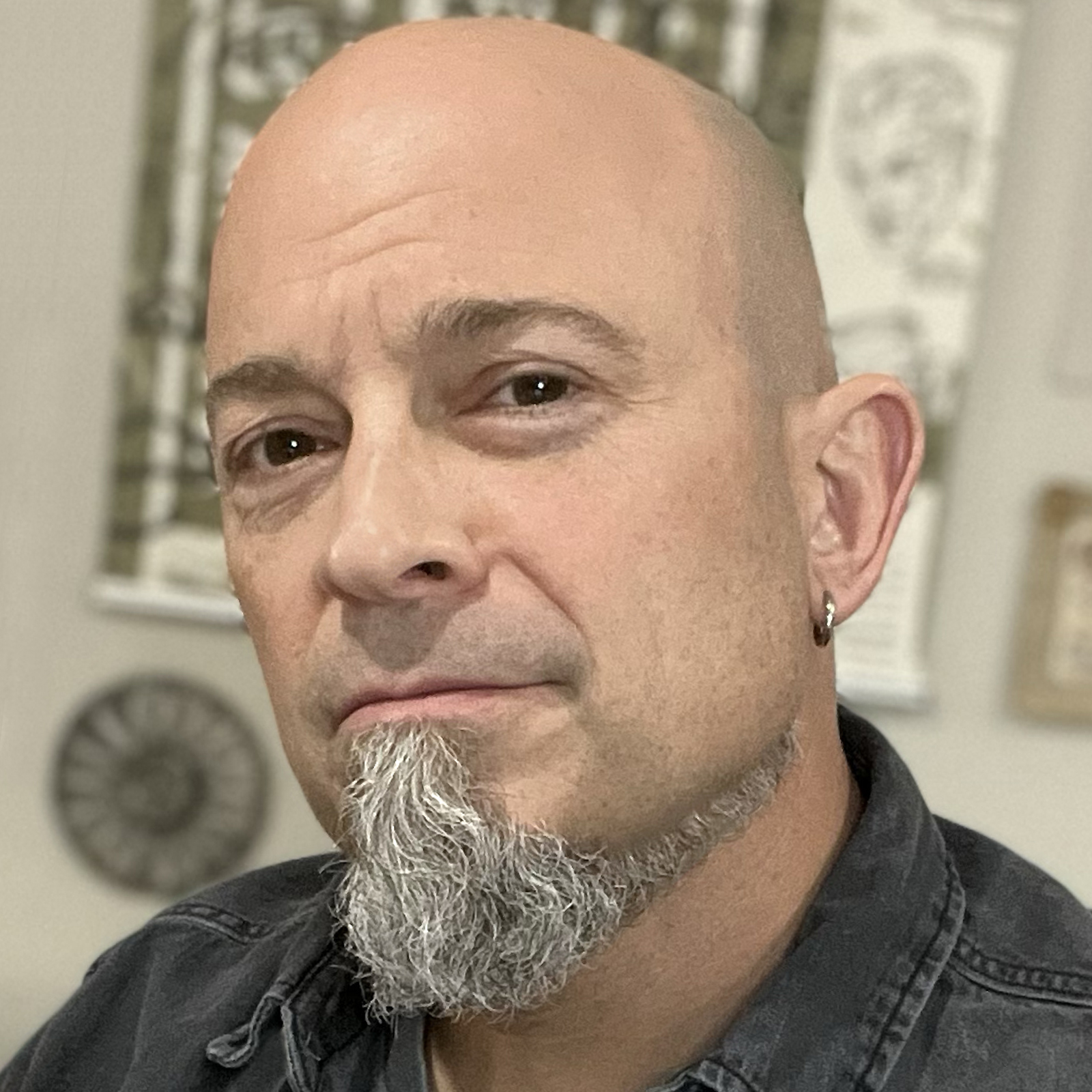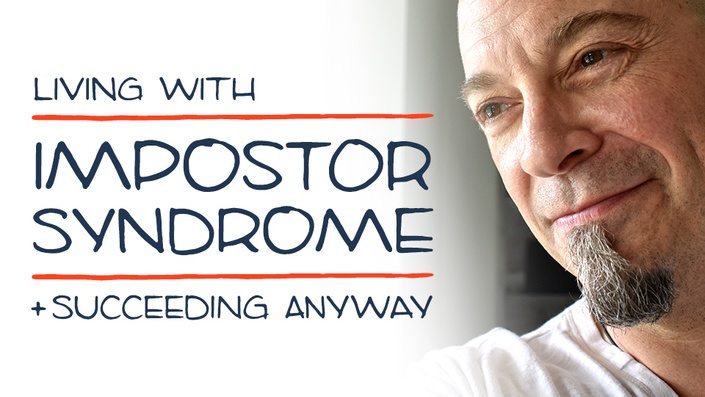 Living with Impostor Syndrome (and Succeeding Anyway)
How to put that voice that says you're not good or smart or experienced enough in its place — permanently.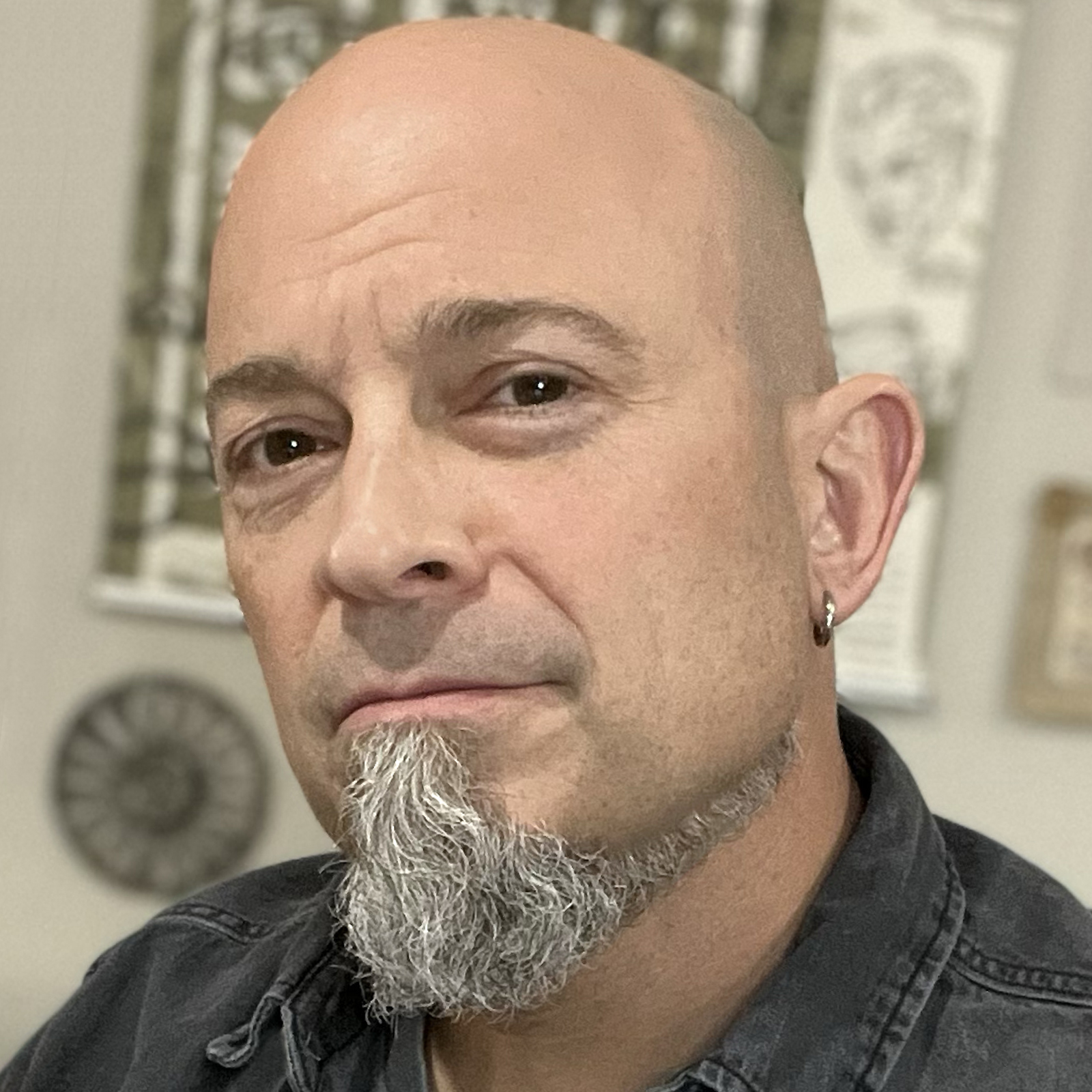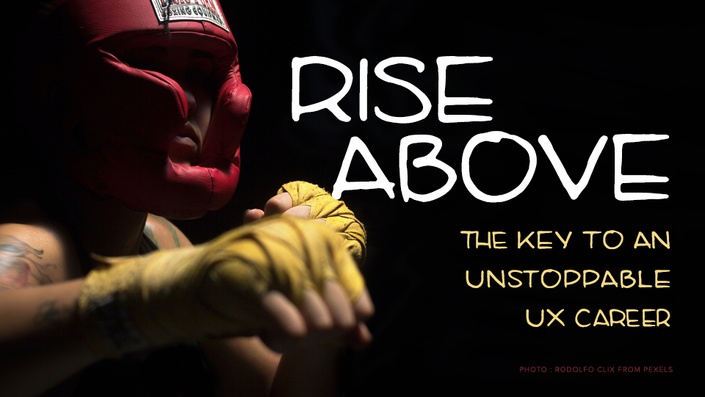 Rise Above: The Key to an Unstoppable UX Career
What may really be holding you back — and what to do about it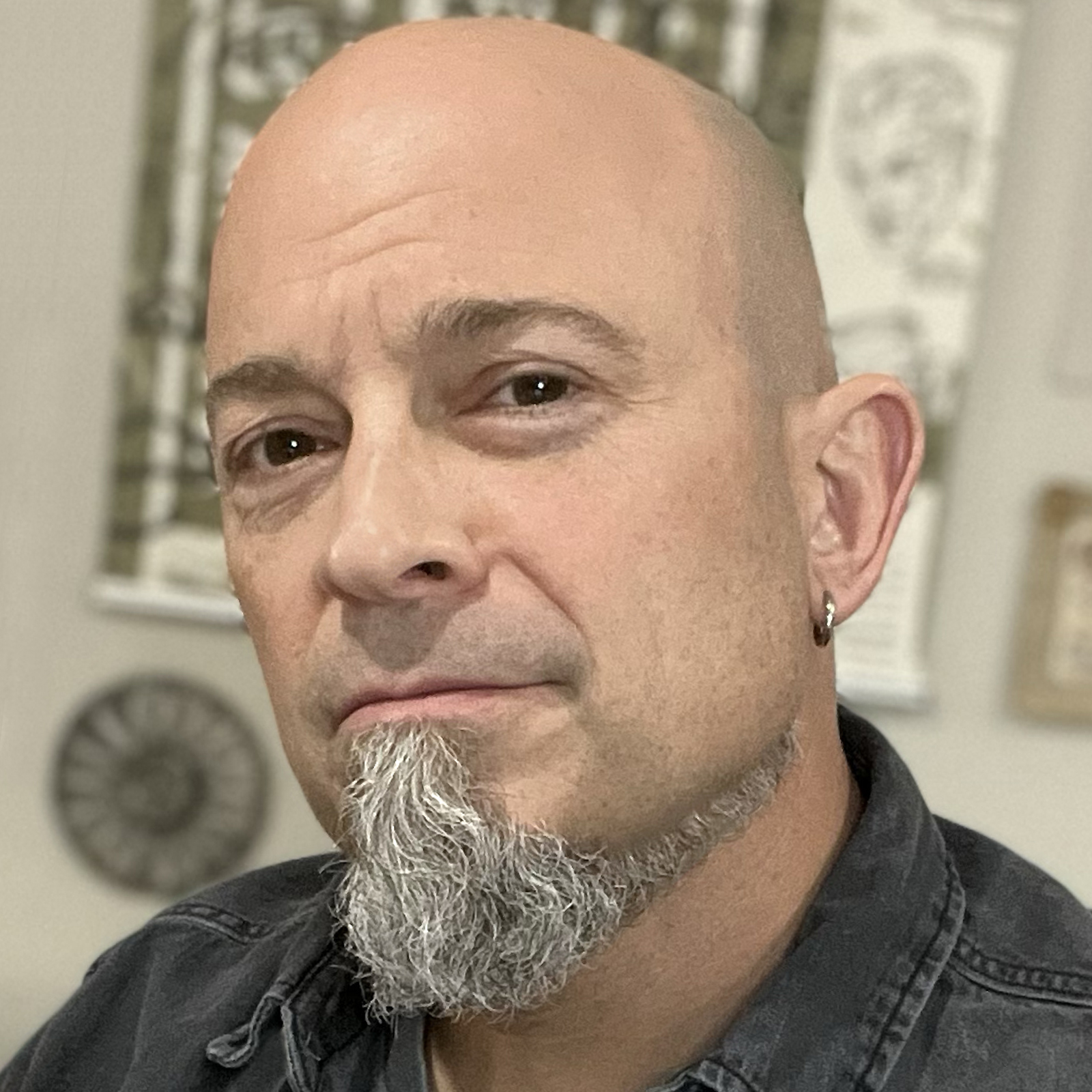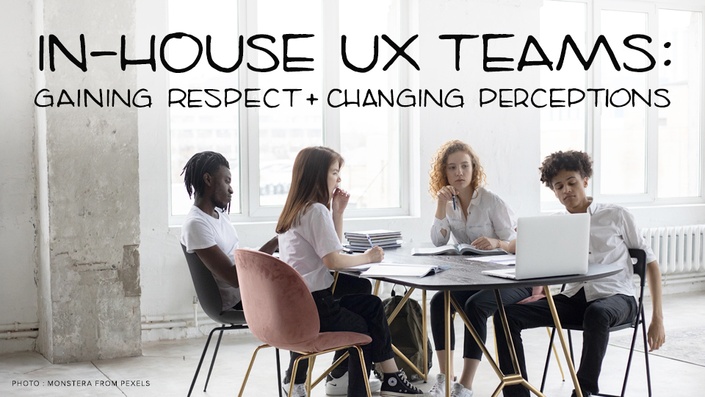 In-House UX: Gaining Respect + Changing Perceptions
How to stop being seen as order takers — and start being respected as strategic partners.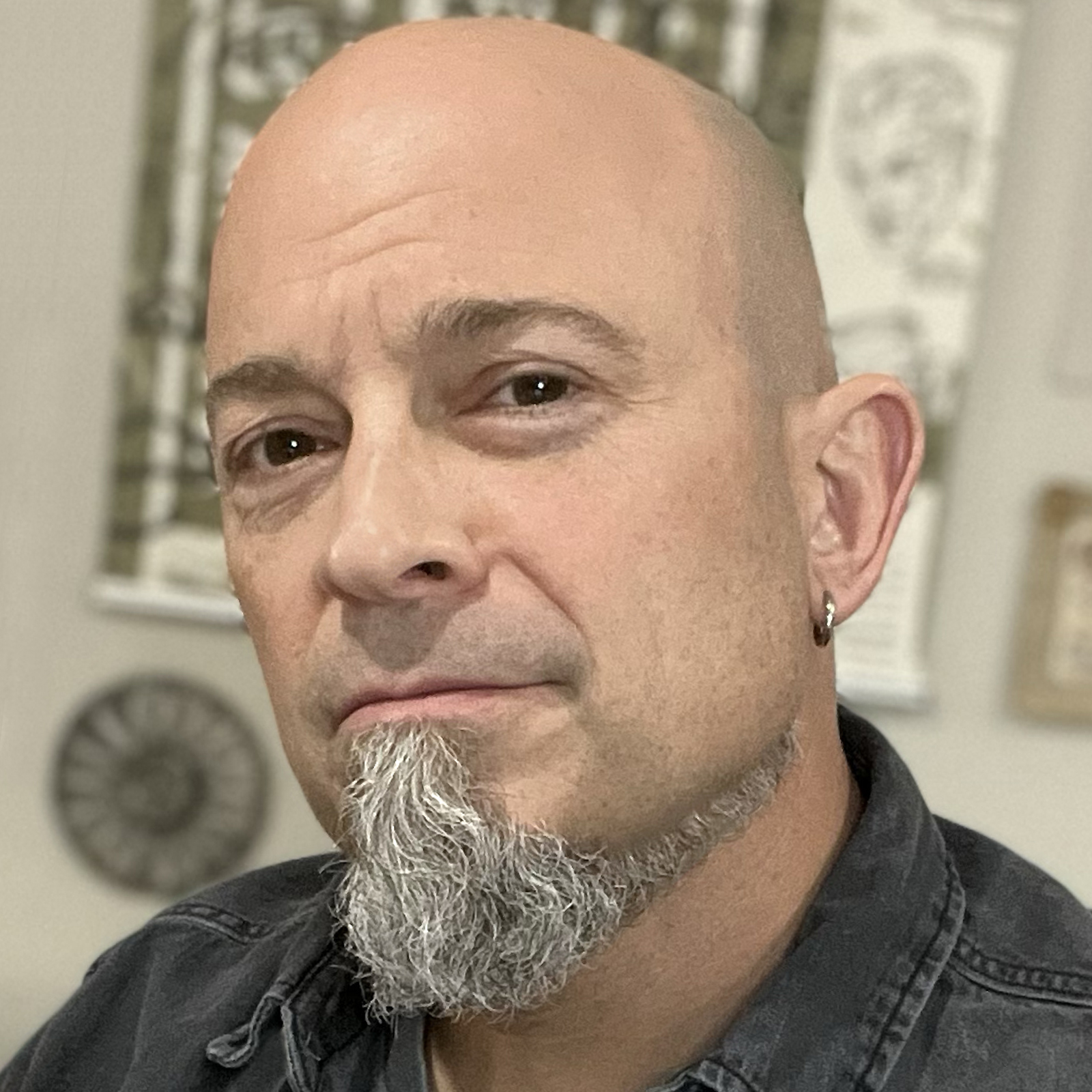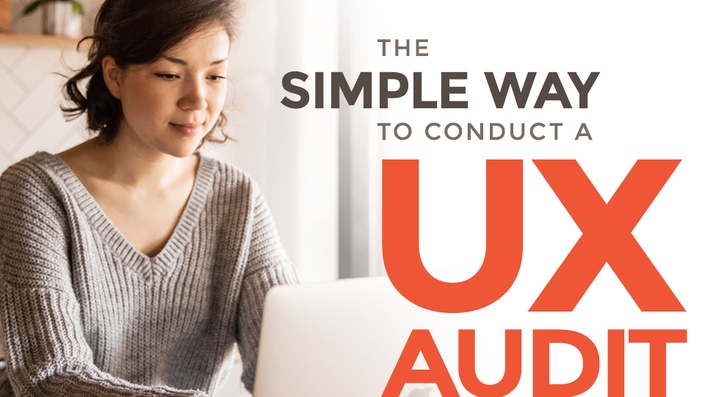 The Simple Way to Conduct a UX Audit
Learn to evaluate the quality of UX+ UI design of any kind of app, website or enterprise software system.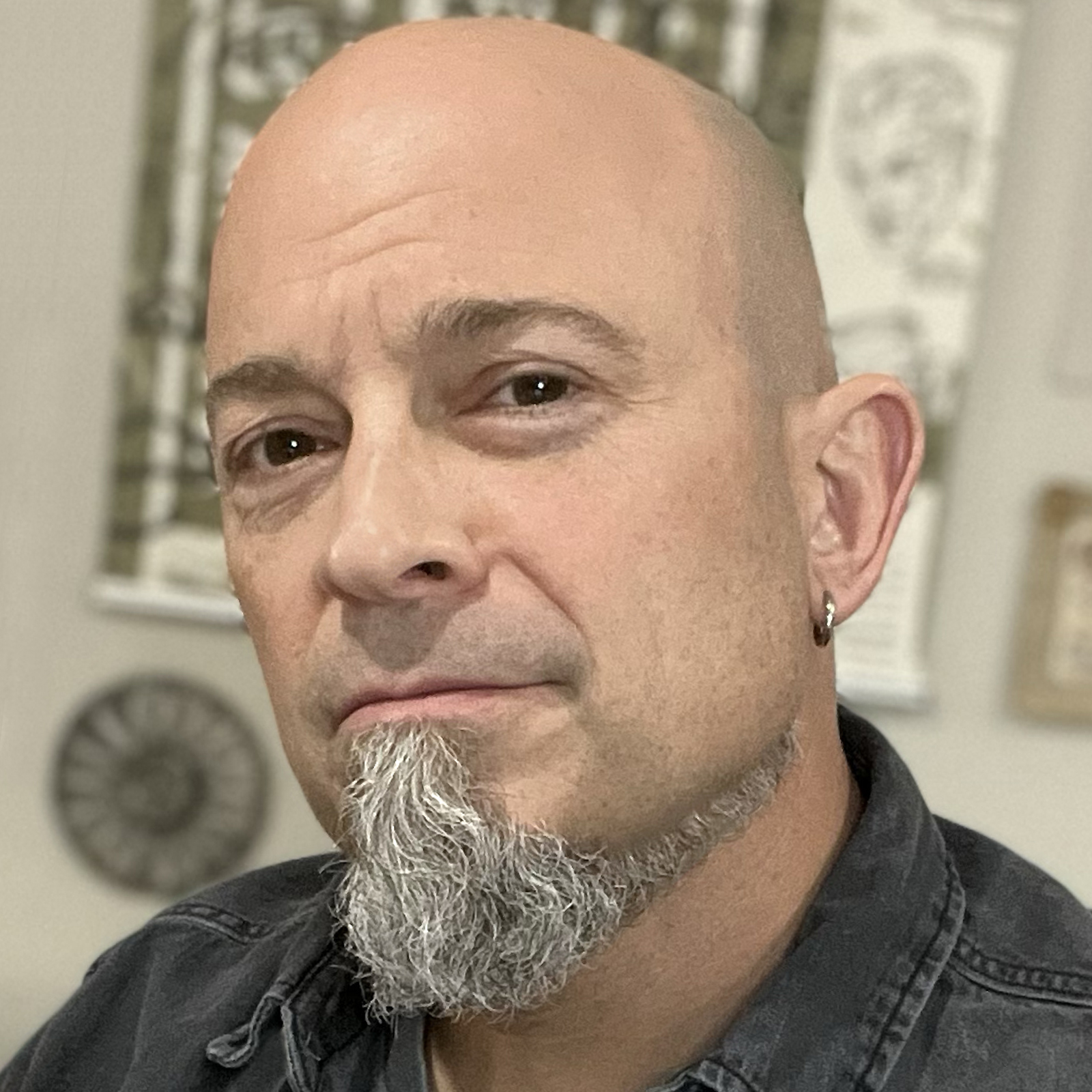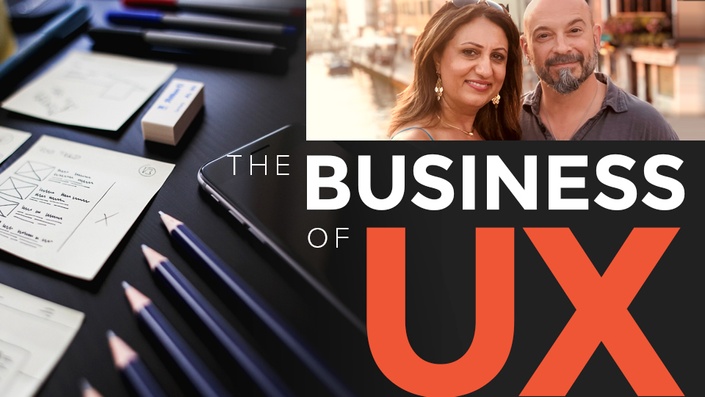 THE BUSINESS OF UX
Everything you need to know to start and run your own freelance UX business or consultancy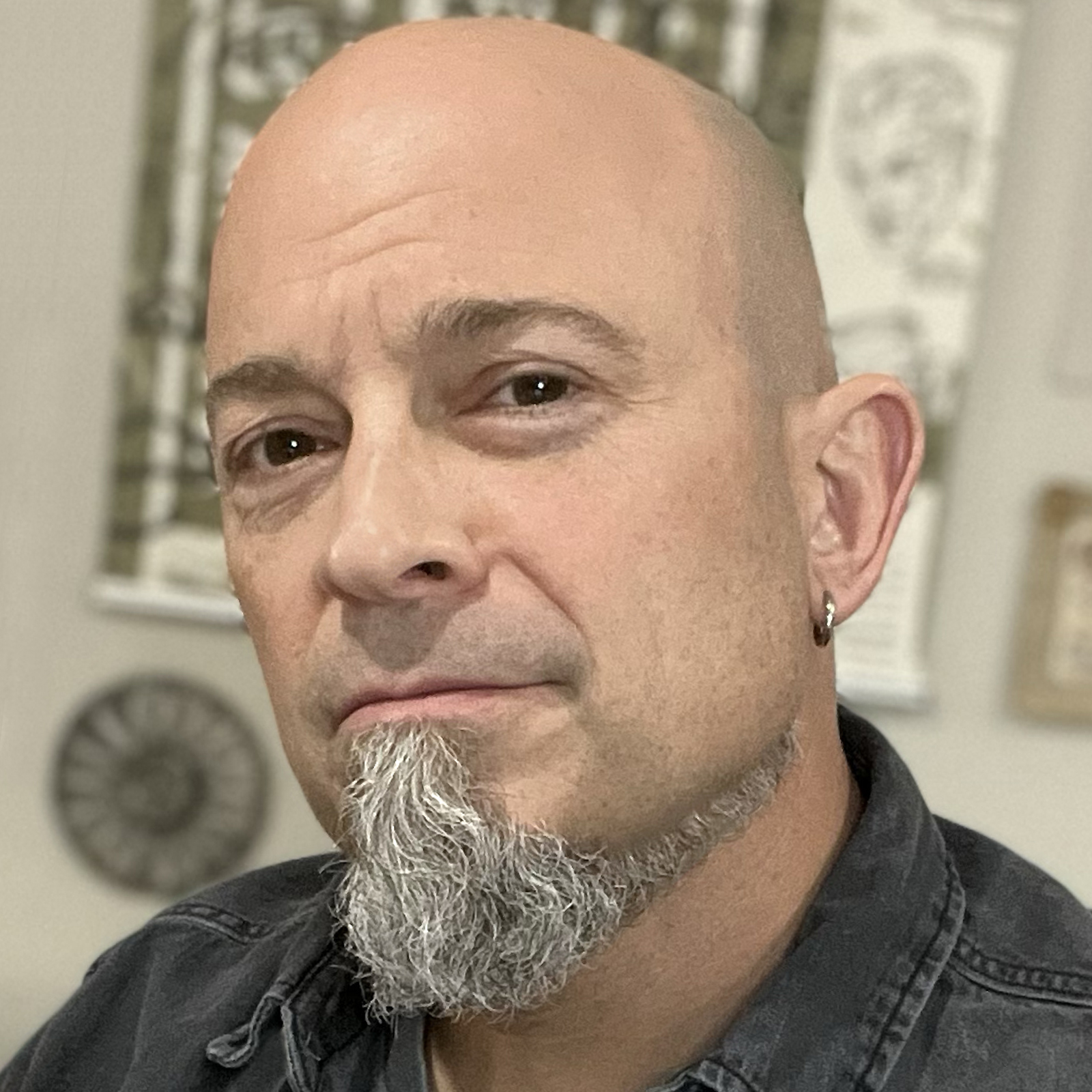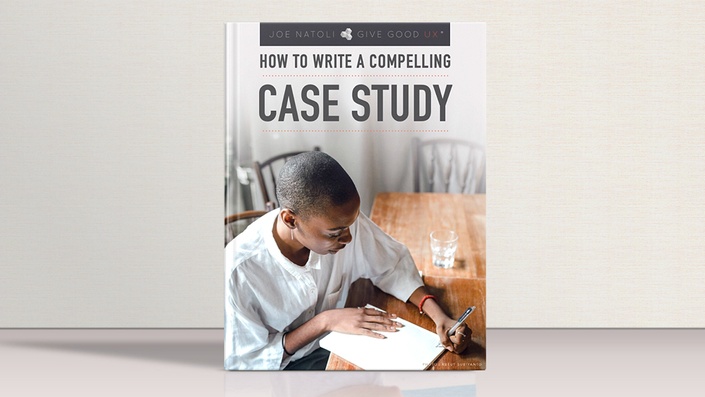 How to Write a Compelling Case Study
(that recruiters + hiring managers will actually read)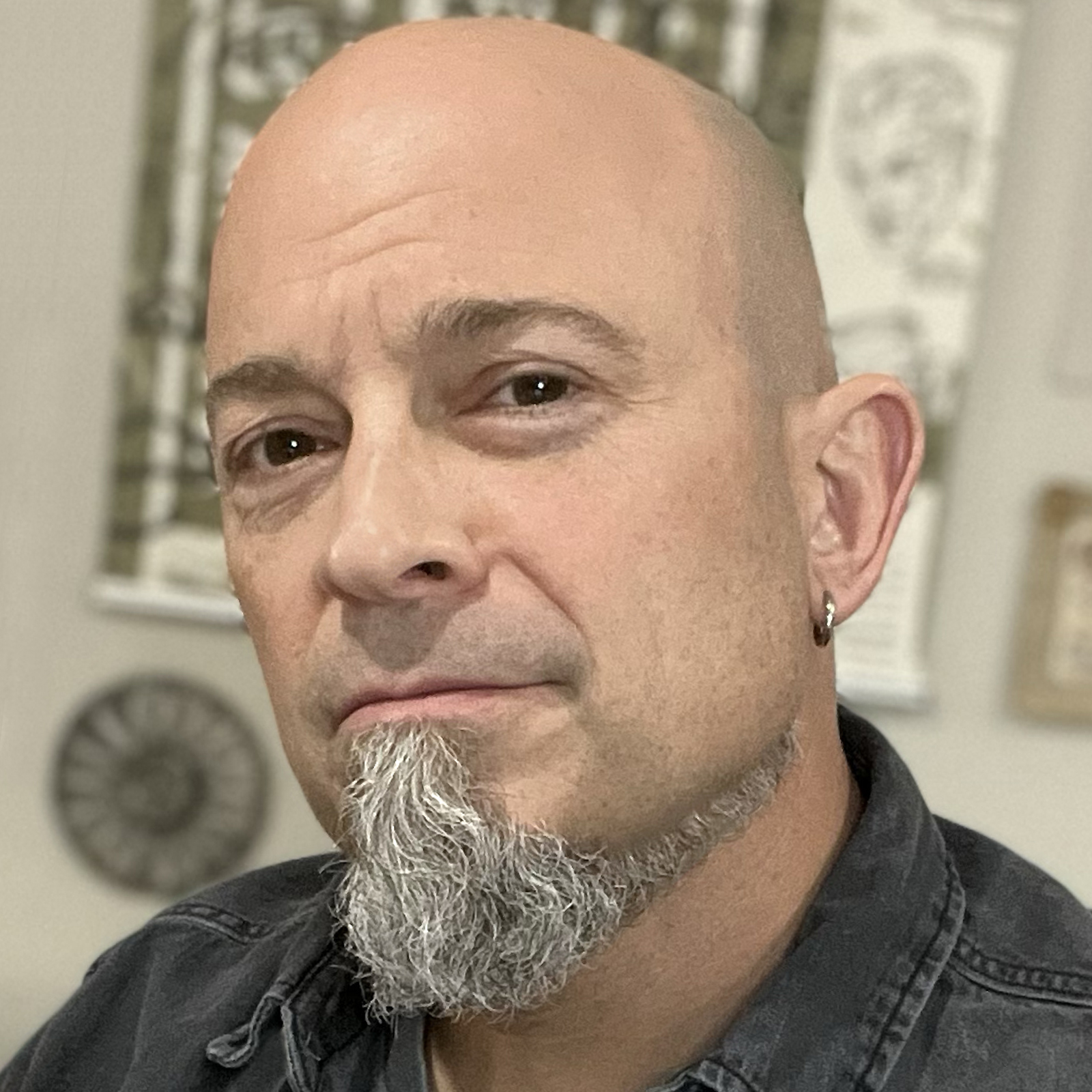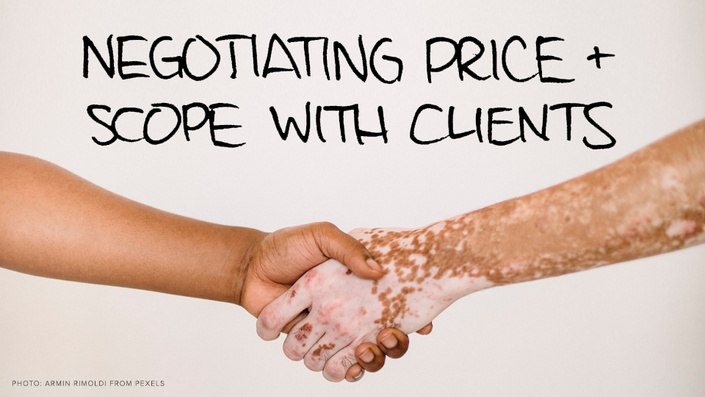 How to negotiate project price + scope with clients
Responding to and overcoming price objections — and charging what you're worth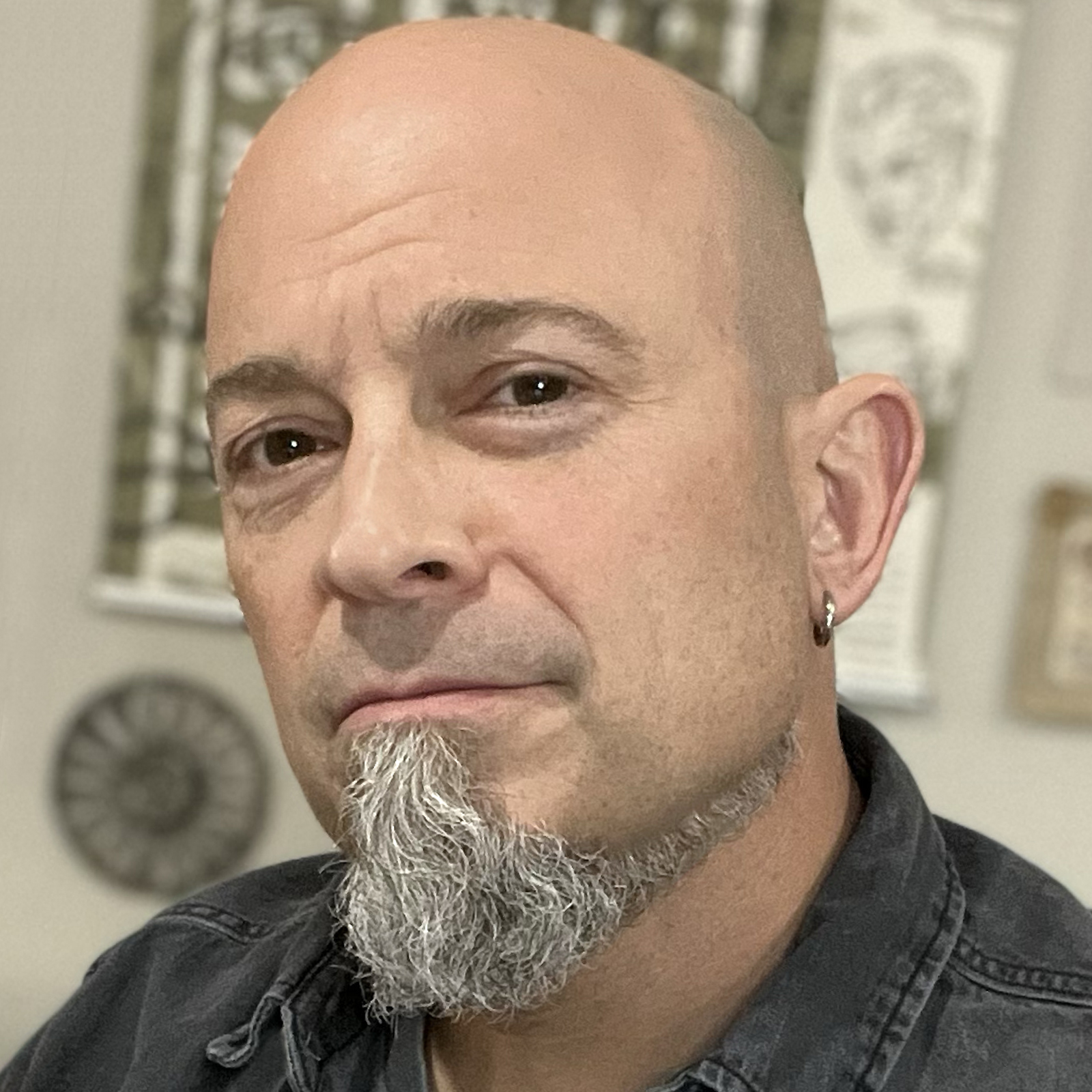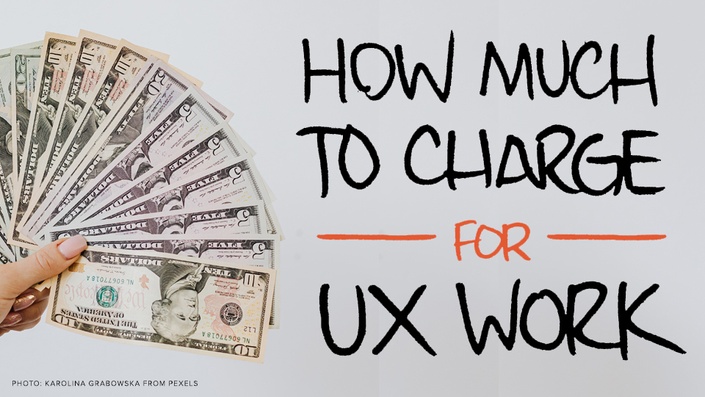 How much to charge for UX + Design work
How to set realistic, profitable fees for your UX + Design freelance or consulting services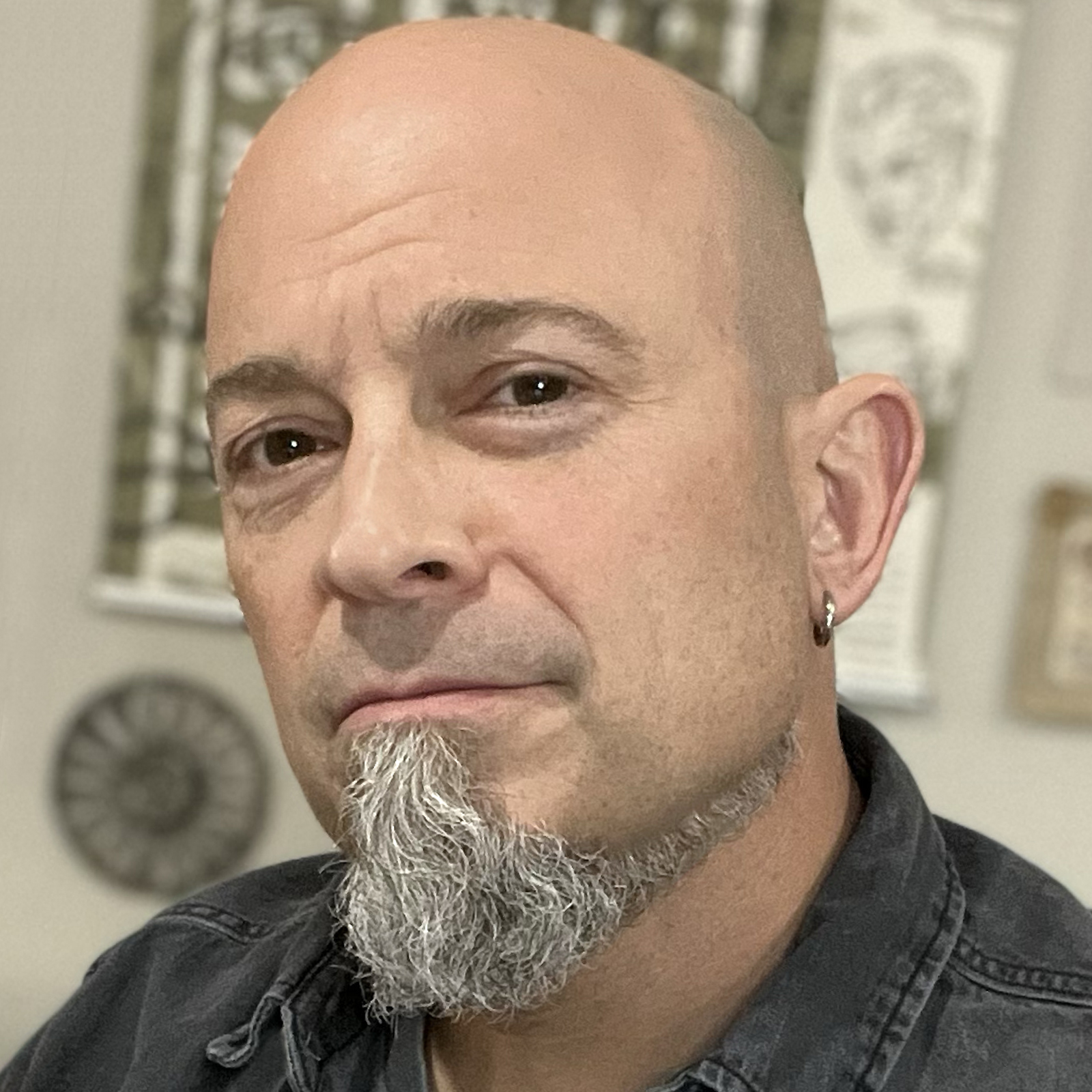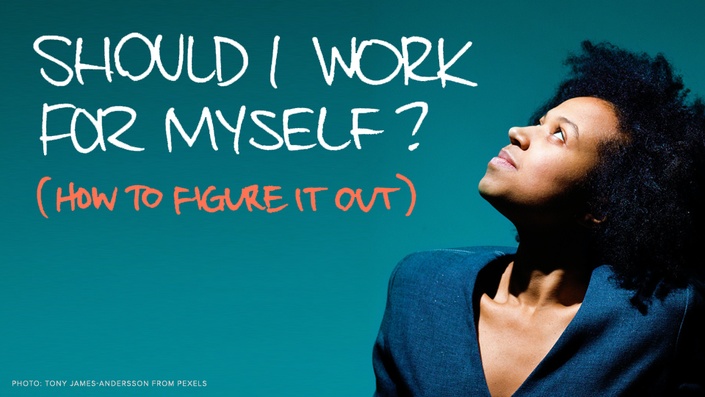 Should I work for myself?
How to make an informed decision about taking the leap to UX or Design self-employment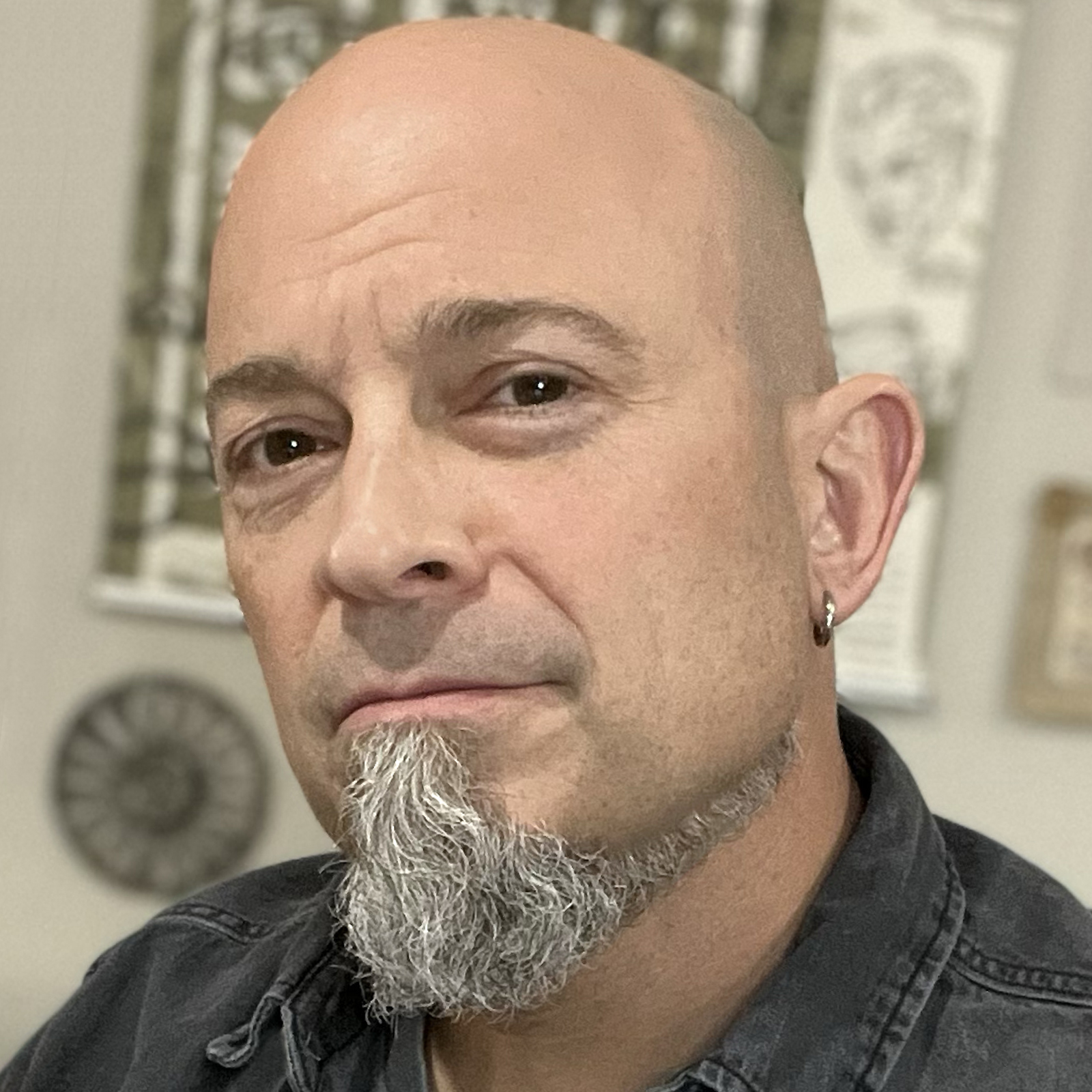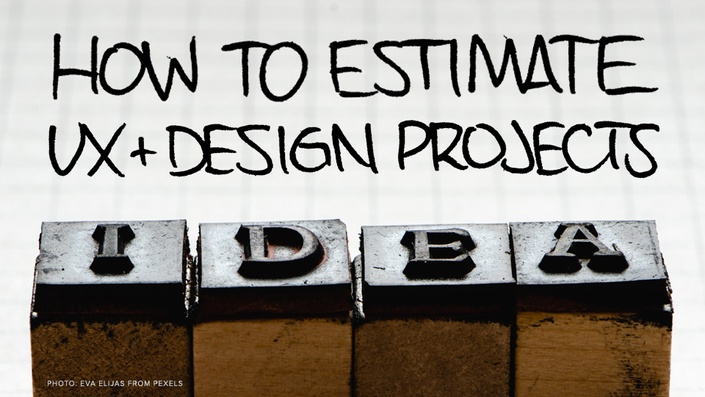 How to (and how not to) estimate UX + Design projects
The right way to set proper client expectations + ensure your project's profitability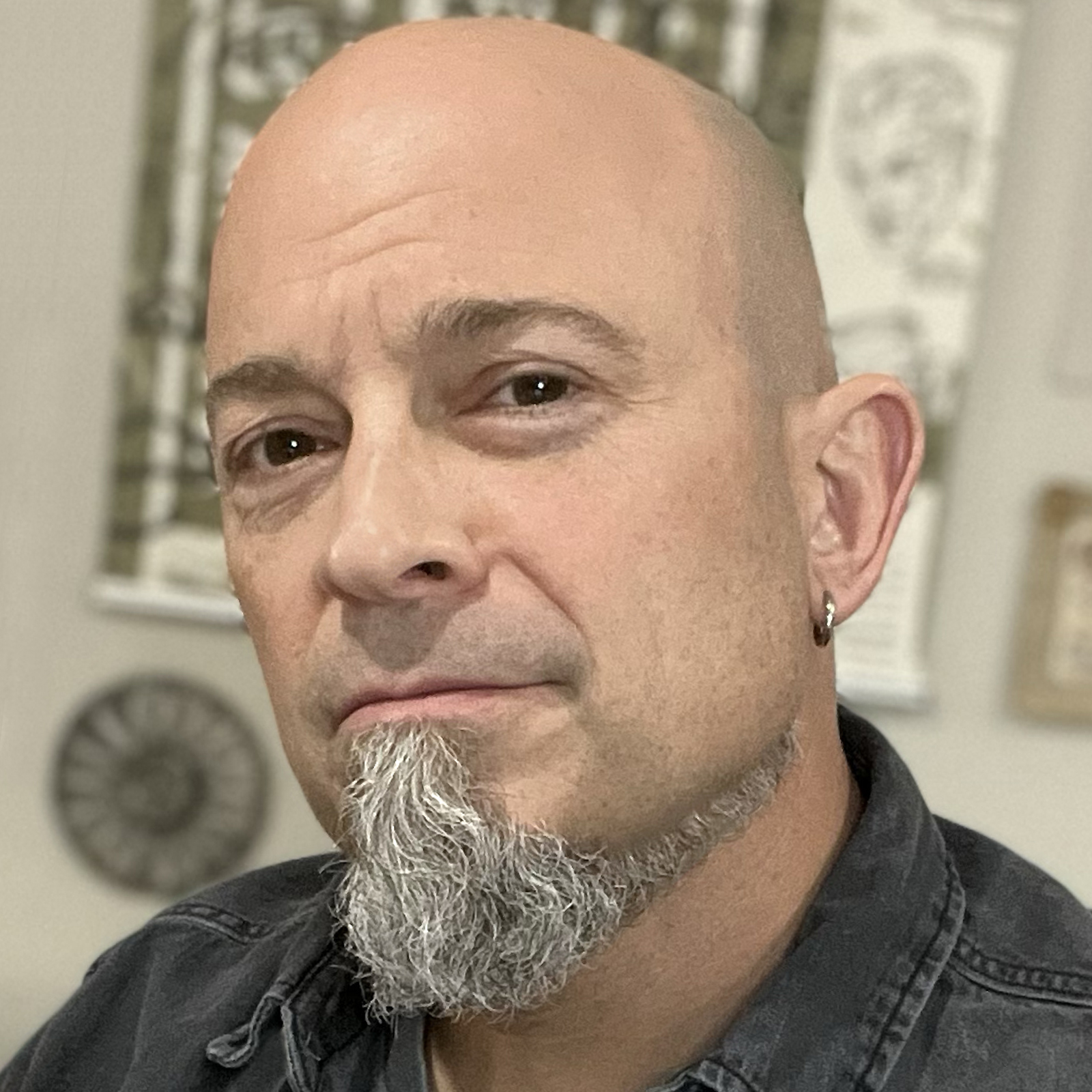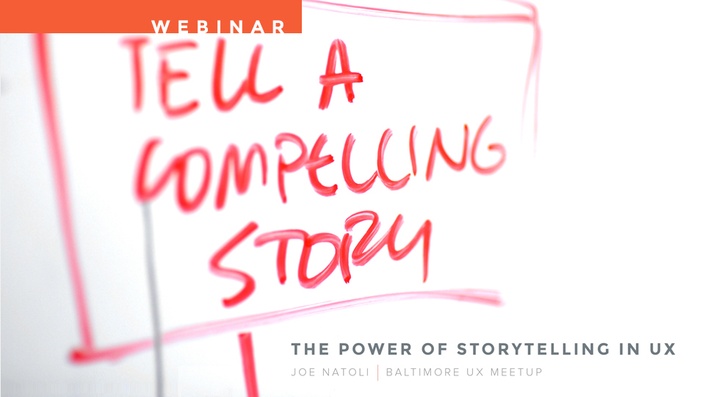 Webinar: The Power of Storytelling in UX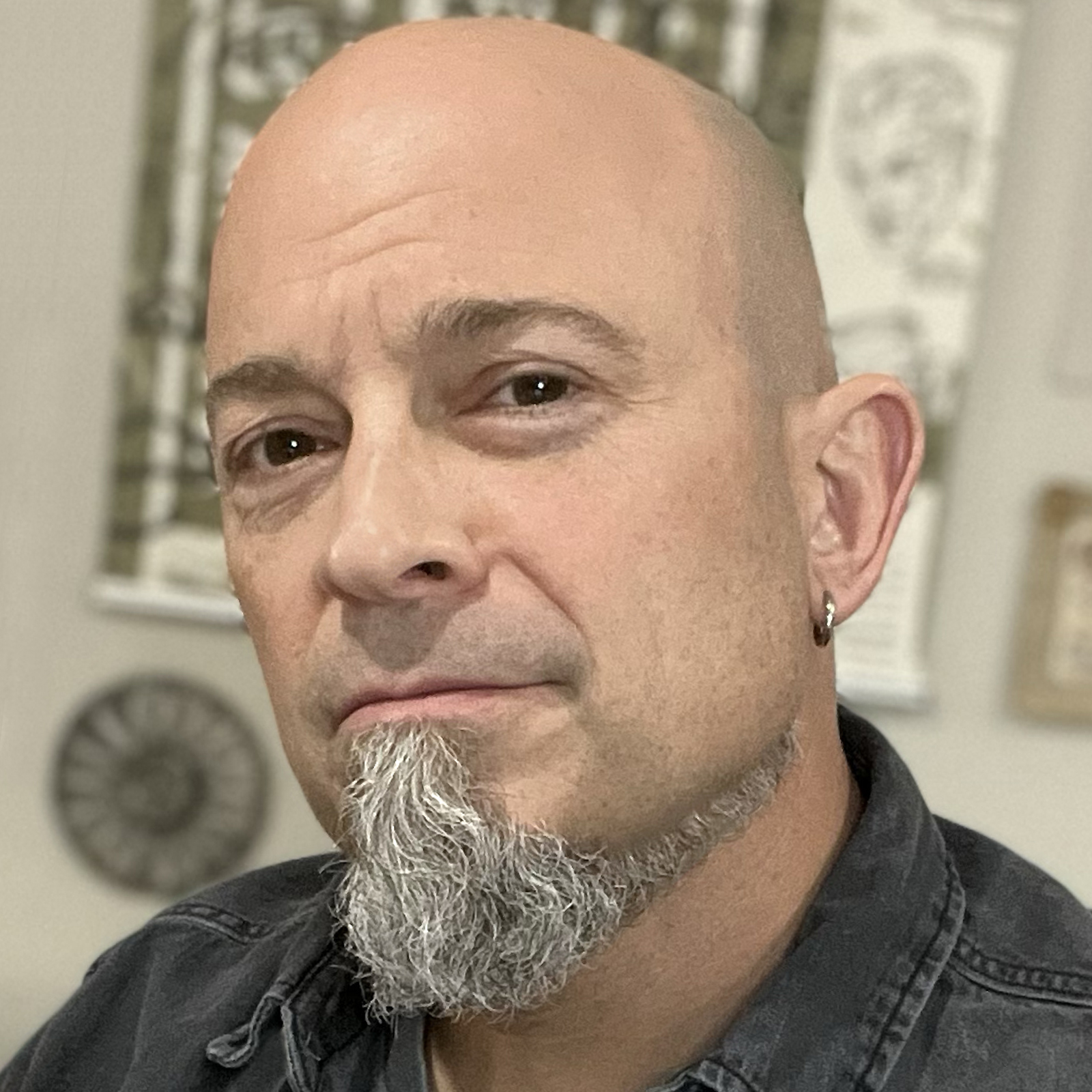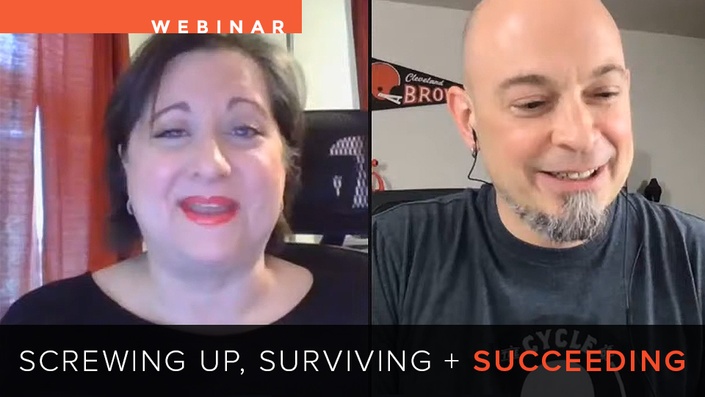 Webinar: On Screwing Up, Surviving and Succeeding
Managing and overcoming obstacles in your UX career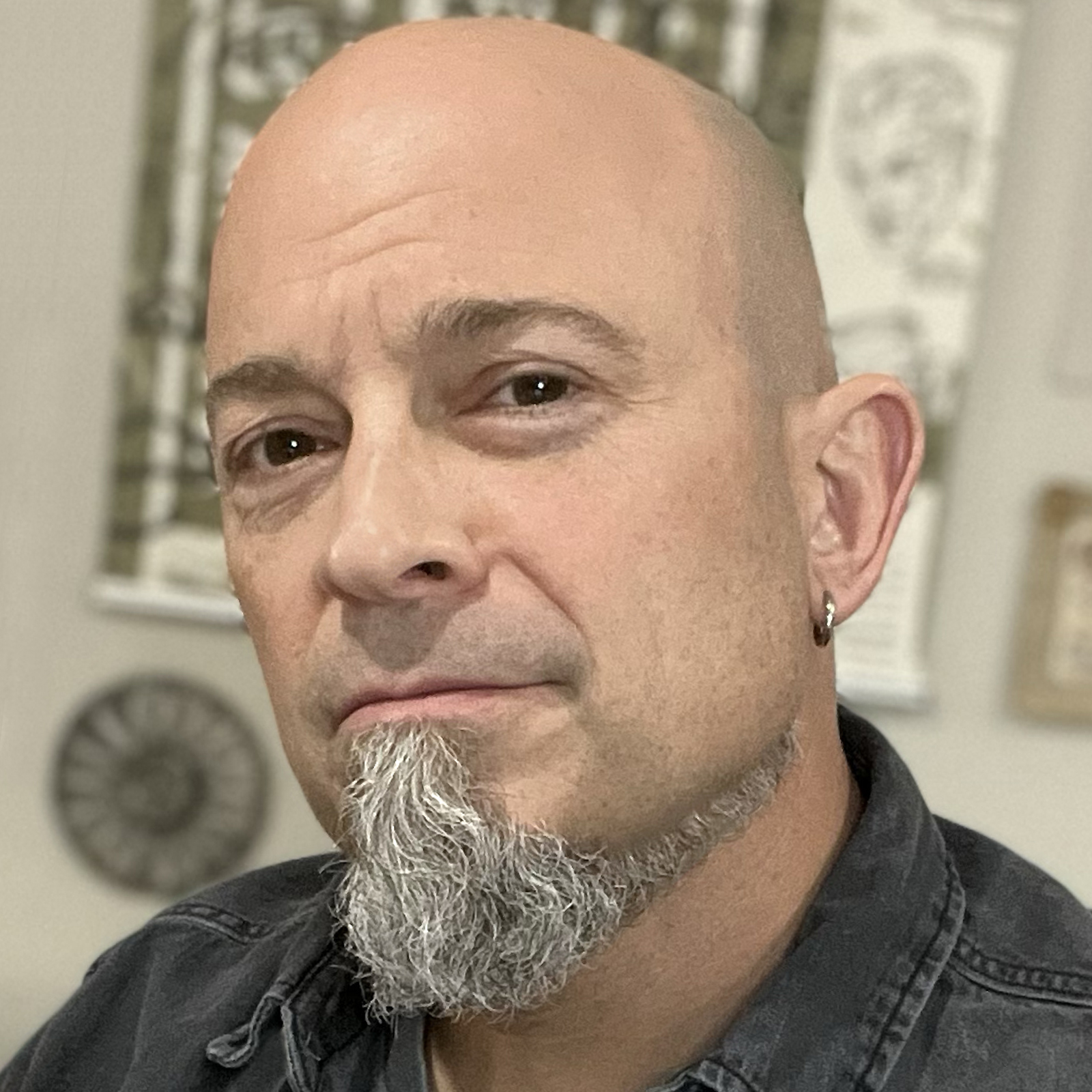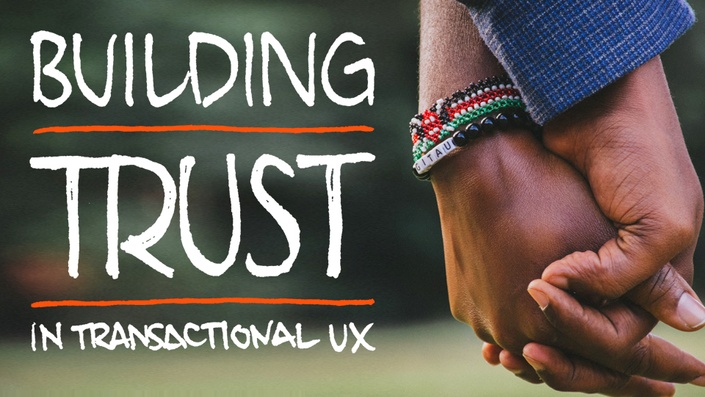 Building TRUST in transactional UX
Four states of interactive experiences UX must address to establish + maintain user trust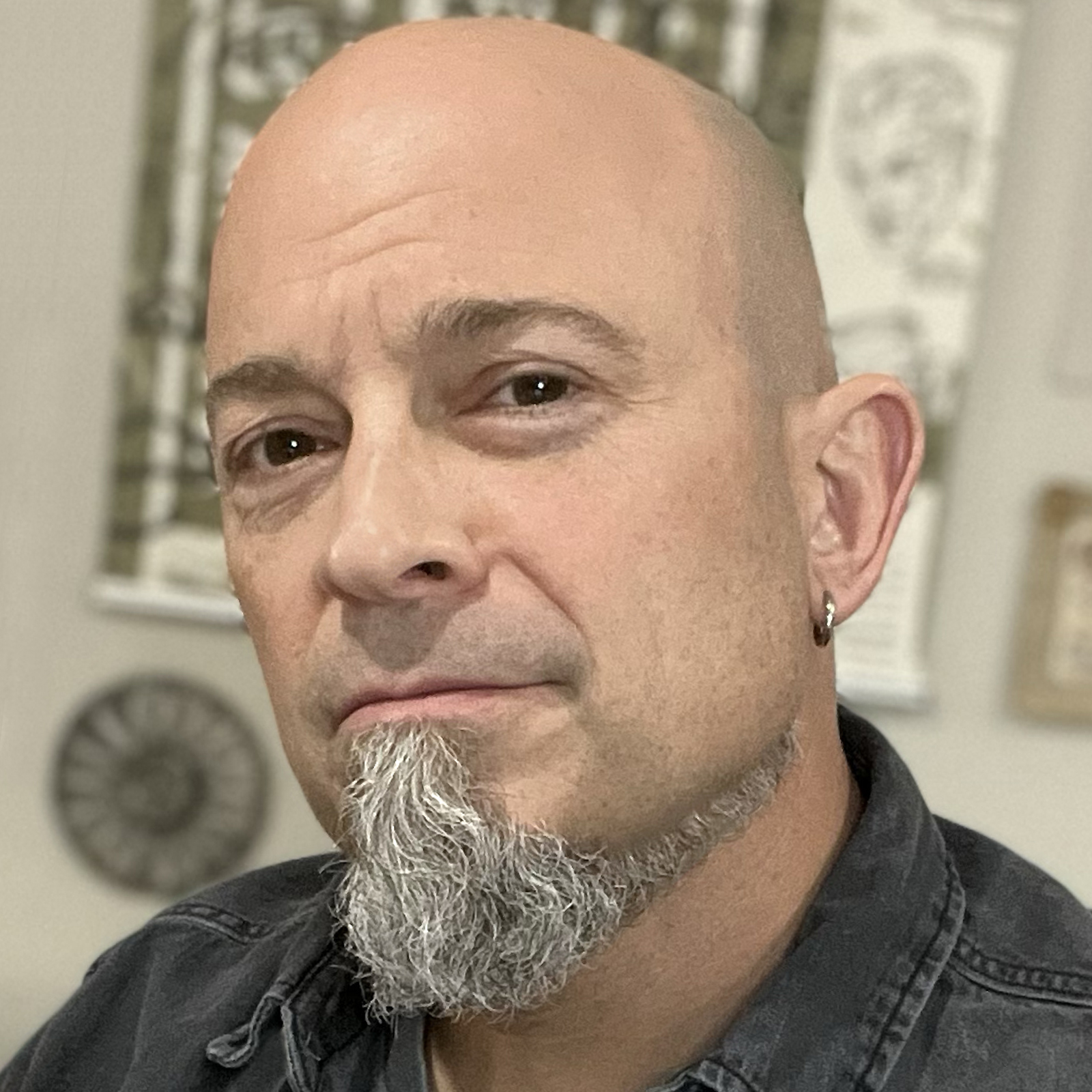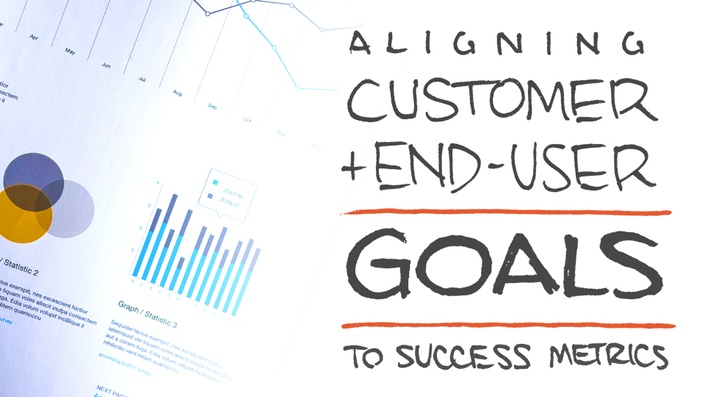 Aligning customer- and end-user goals to success metrics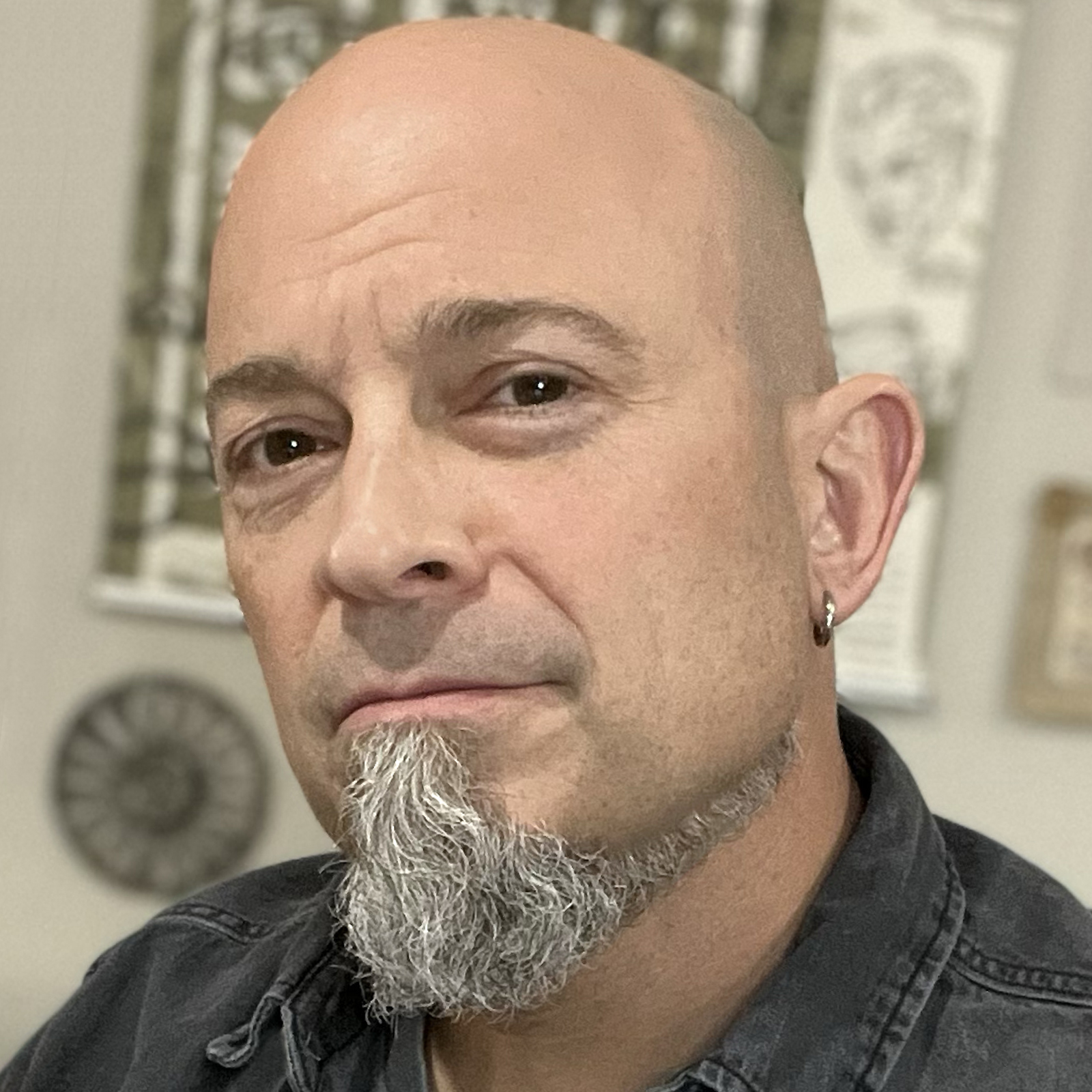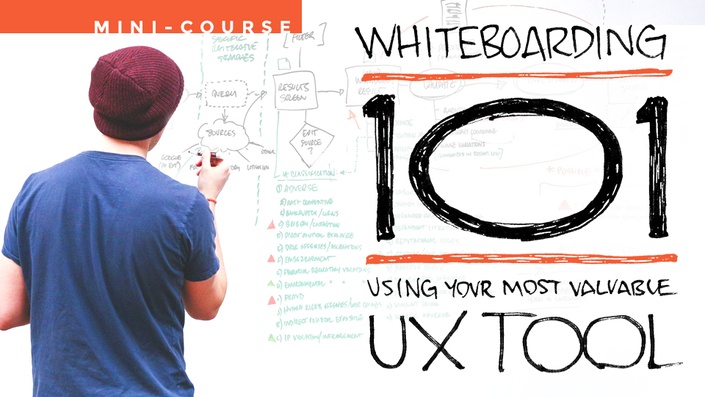 Whiteboarding 101
Using your most valuable UX tool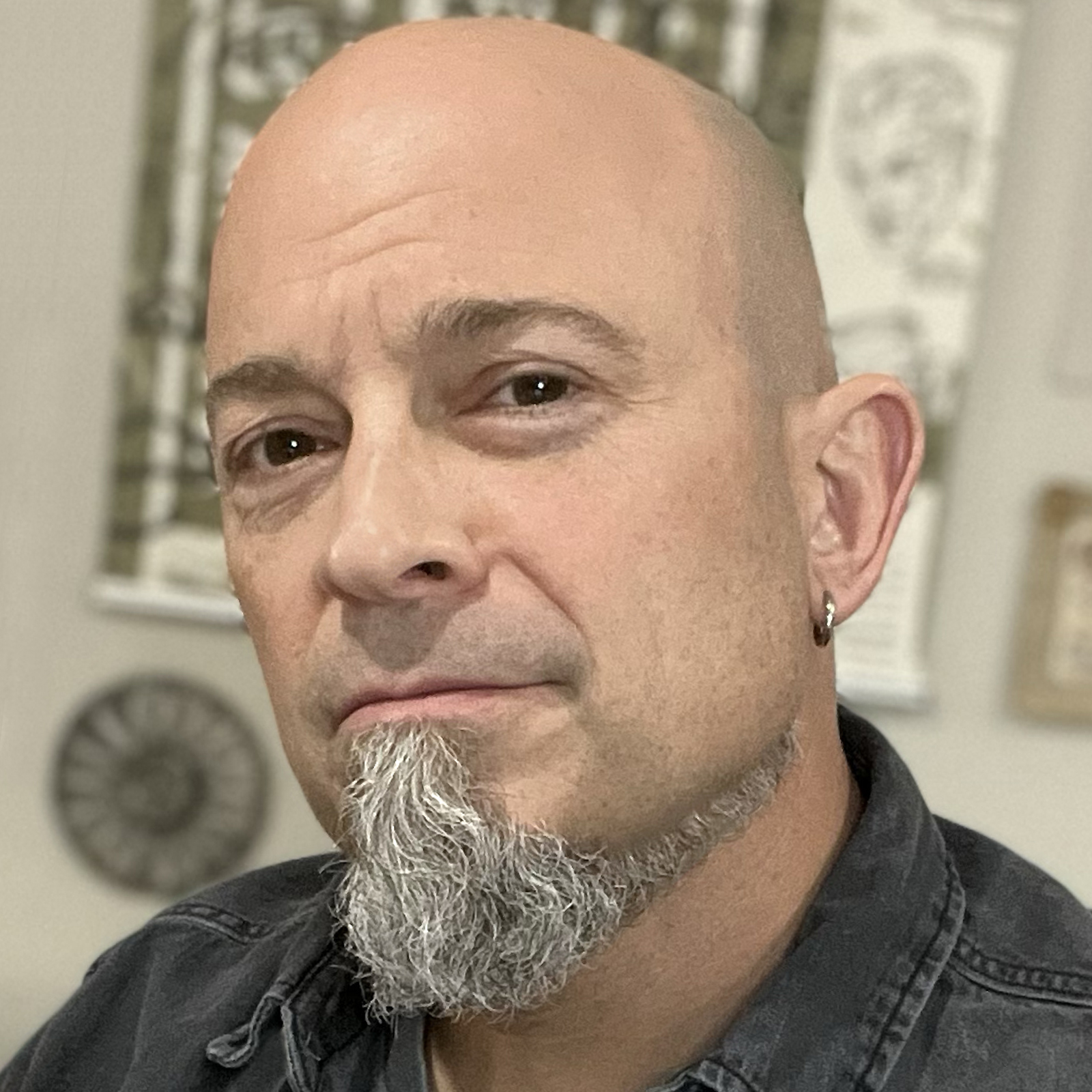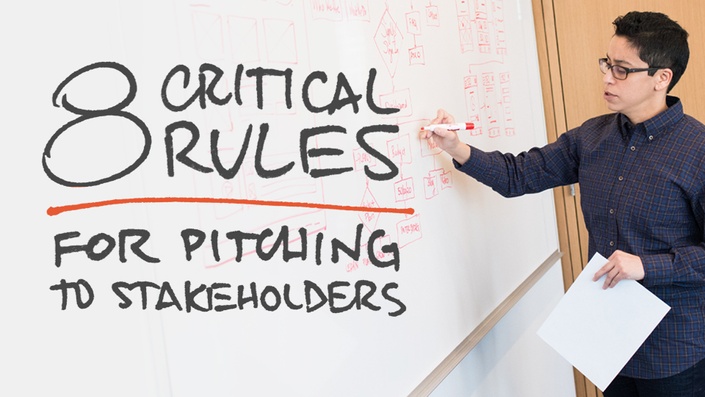 8 critical rules for pitching to stakeholders
How to talk (and work the room) so stakeholders listen.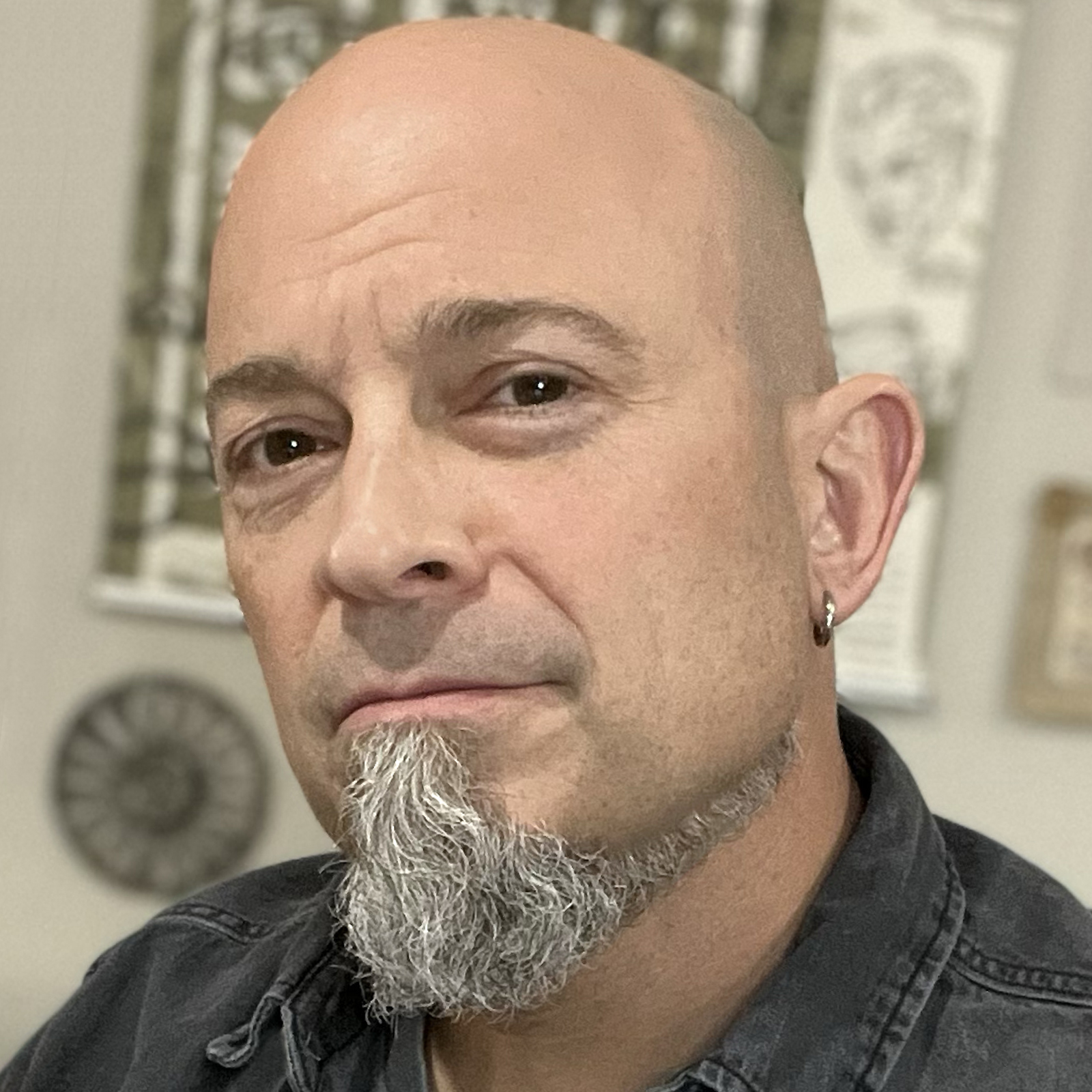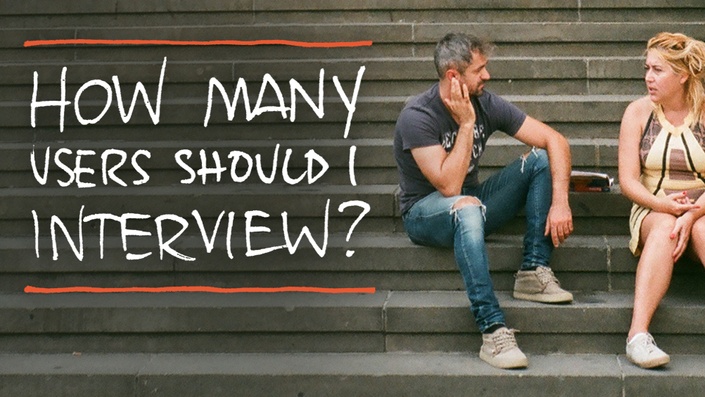 How many users should I interview?
The magic number — and why it's so effective (and practical)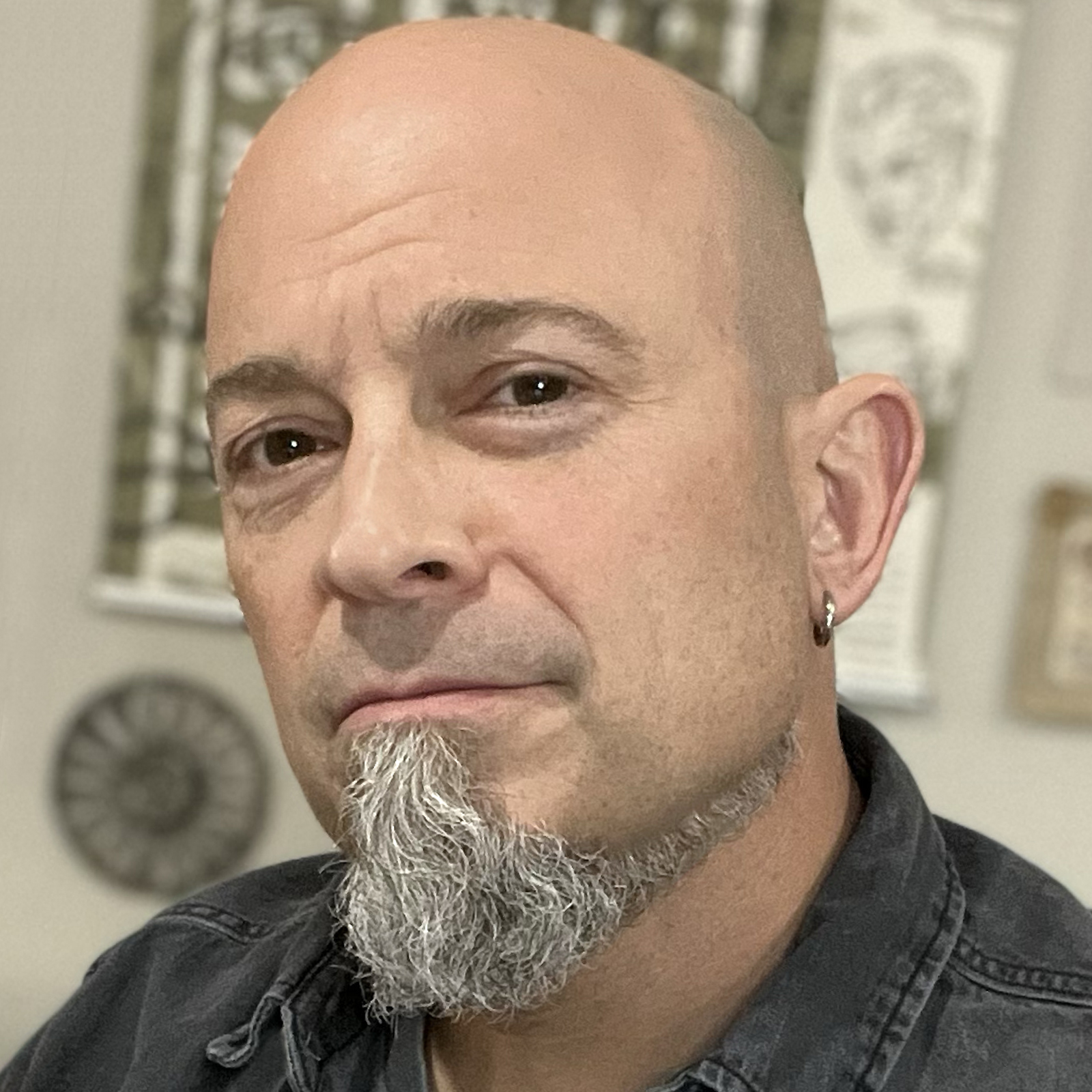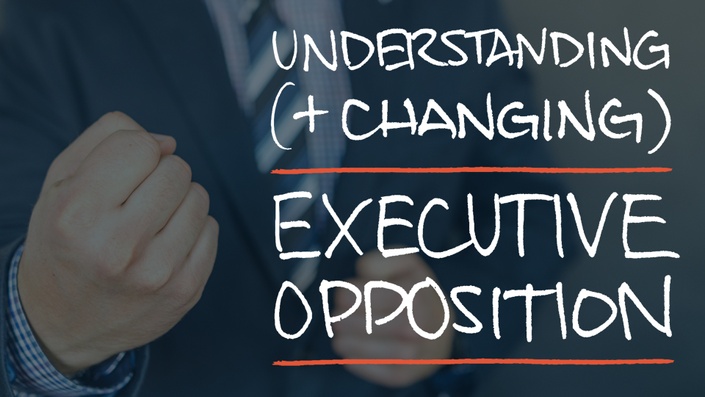 Understanding + Changing Executive Opposition to UX
Why executives are often so resistant to UX work — and what you can do about it.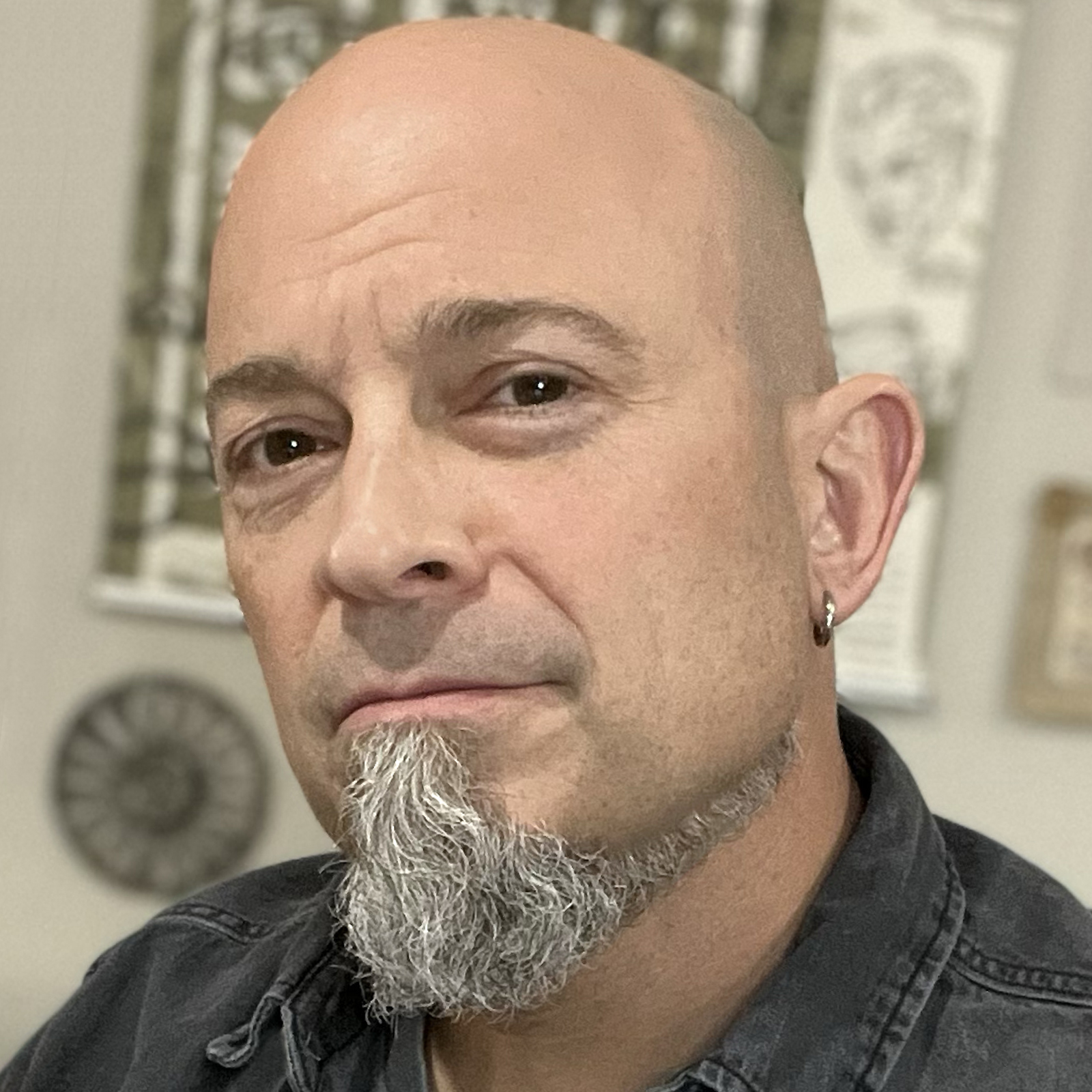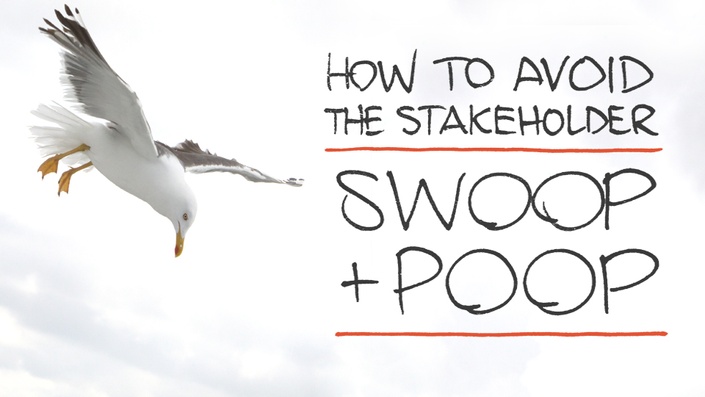 How to avoid the stakeholder swoop + poop
Put an end to last-minute requests for new features, functionality and redesign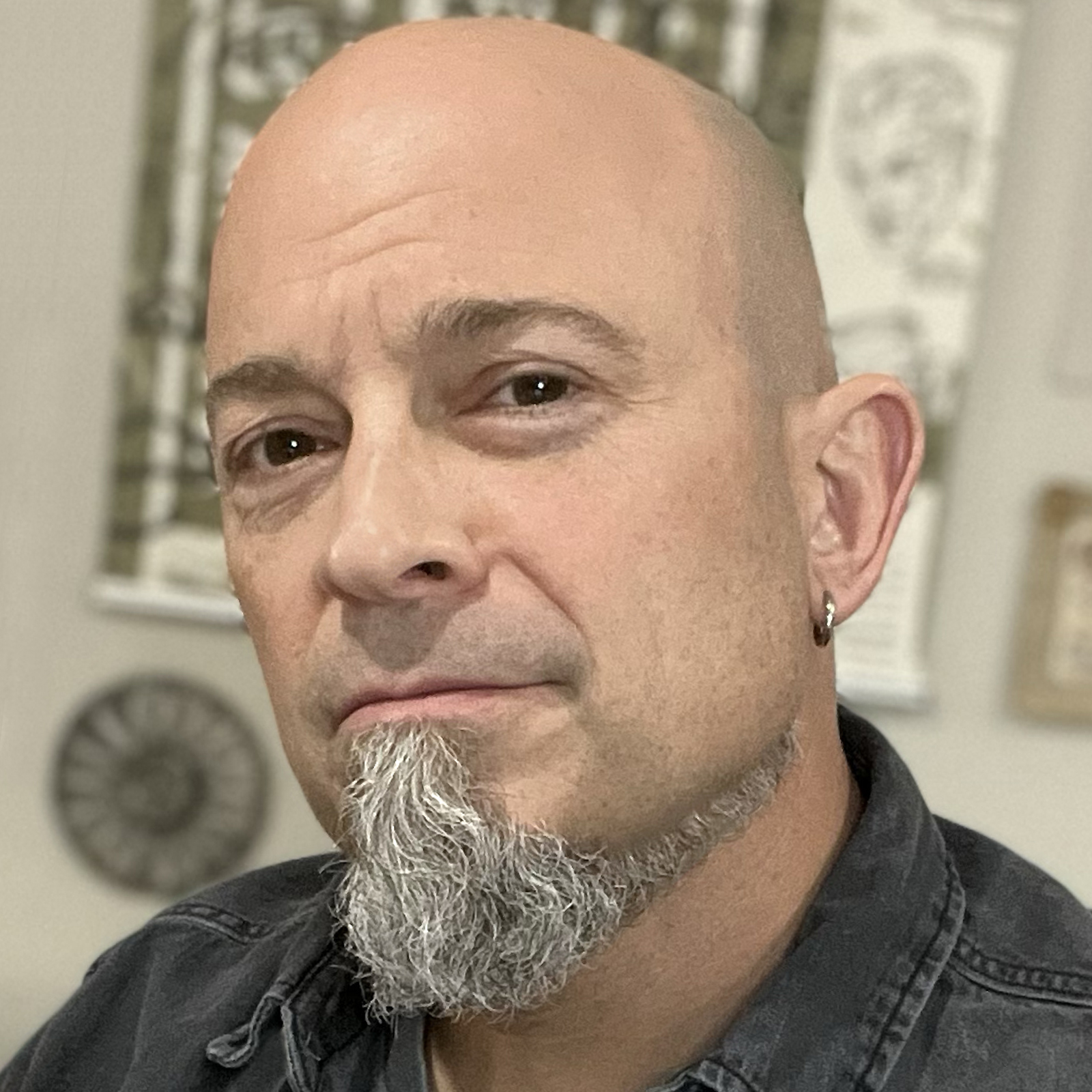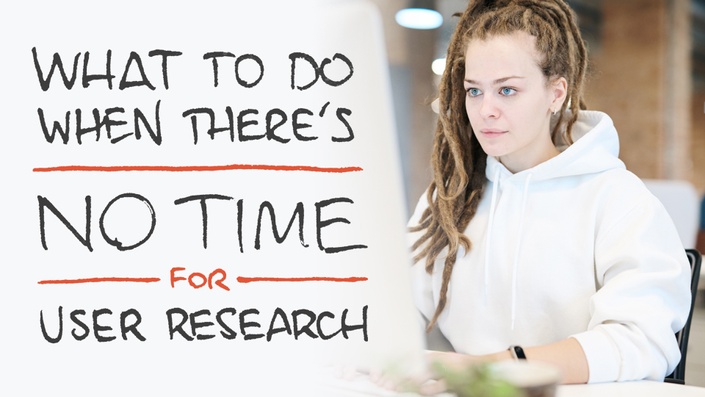 What to do when there's no time for User Research
No time for users? No access to them? No problem.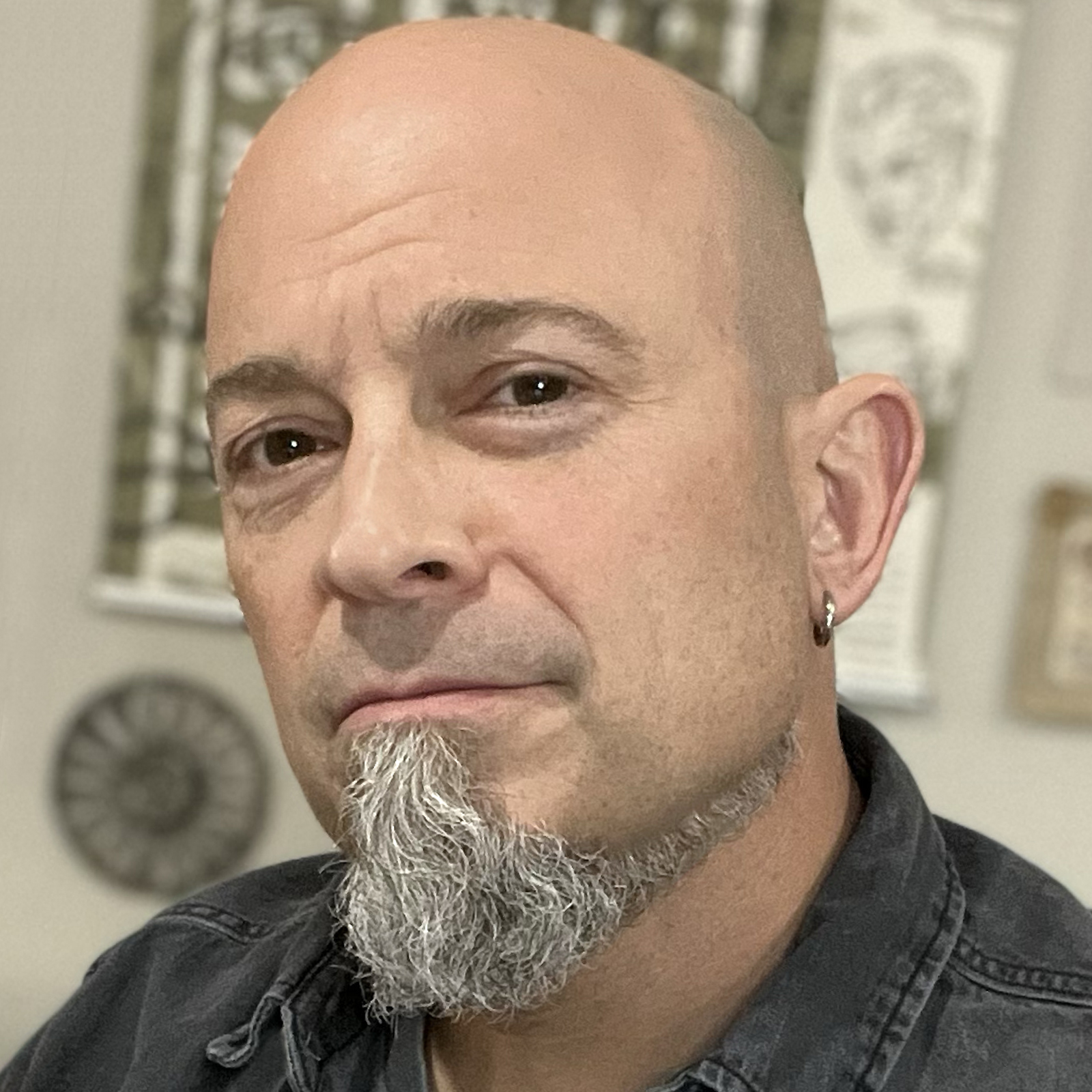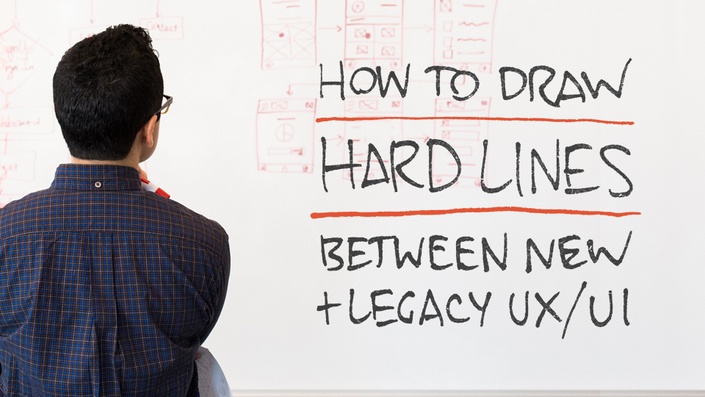 How to draw hard lines between new and legacy UX, UI + functionality
How to tackle the seemingly impossible task of designing for both legacy and new functionality.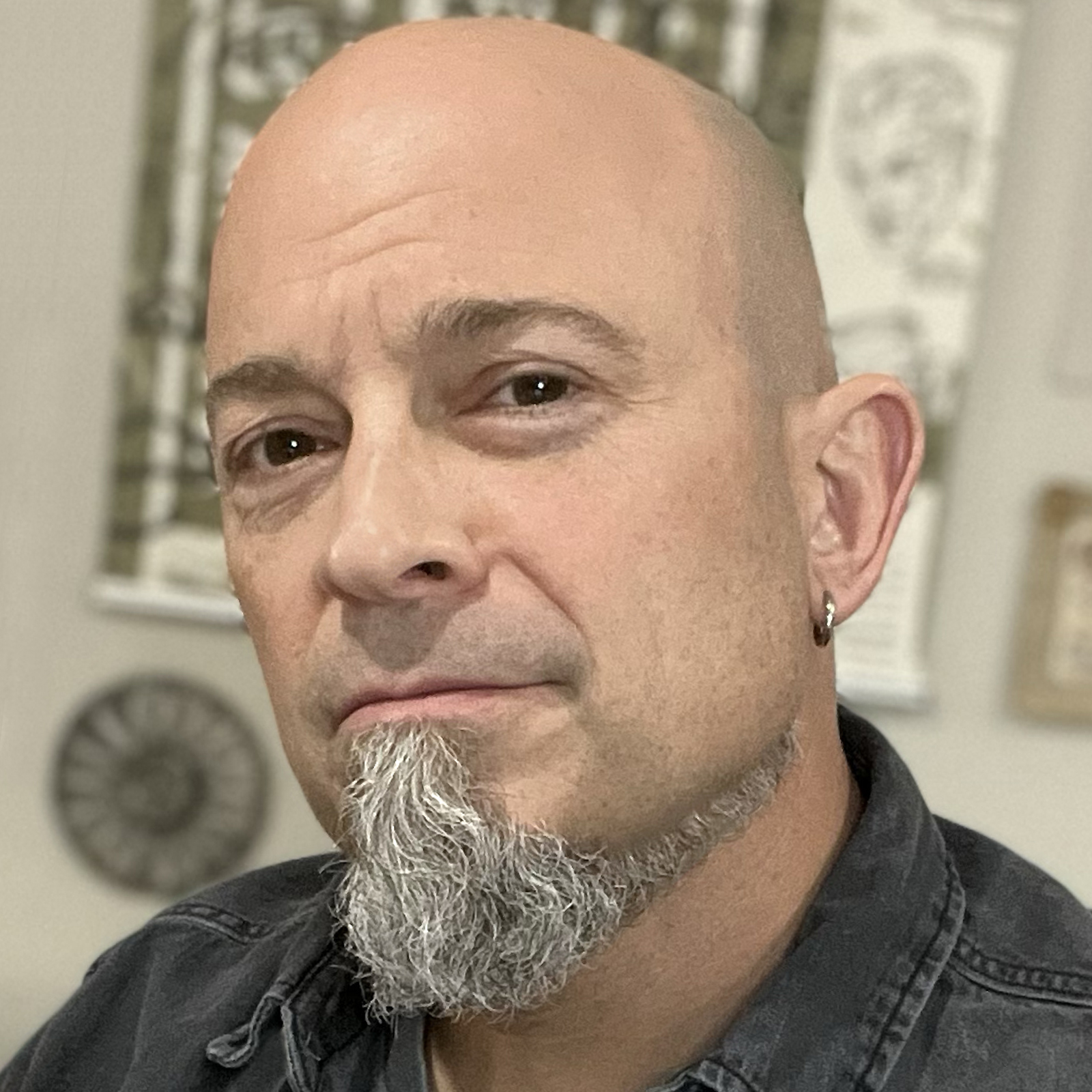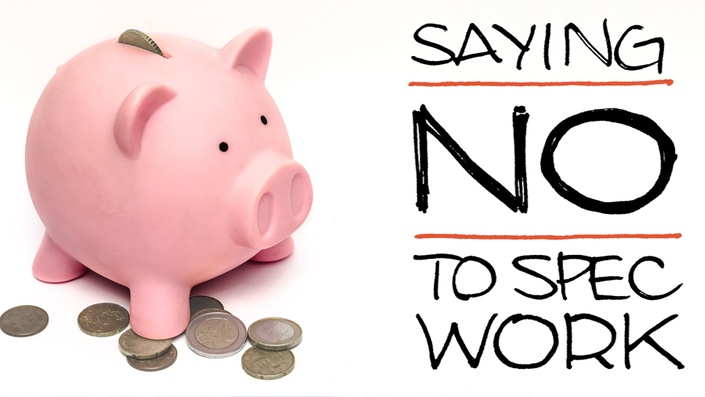 Saying NO to spec work (and lowball offers)
Why you should never give your work away for free — or for less than its worth.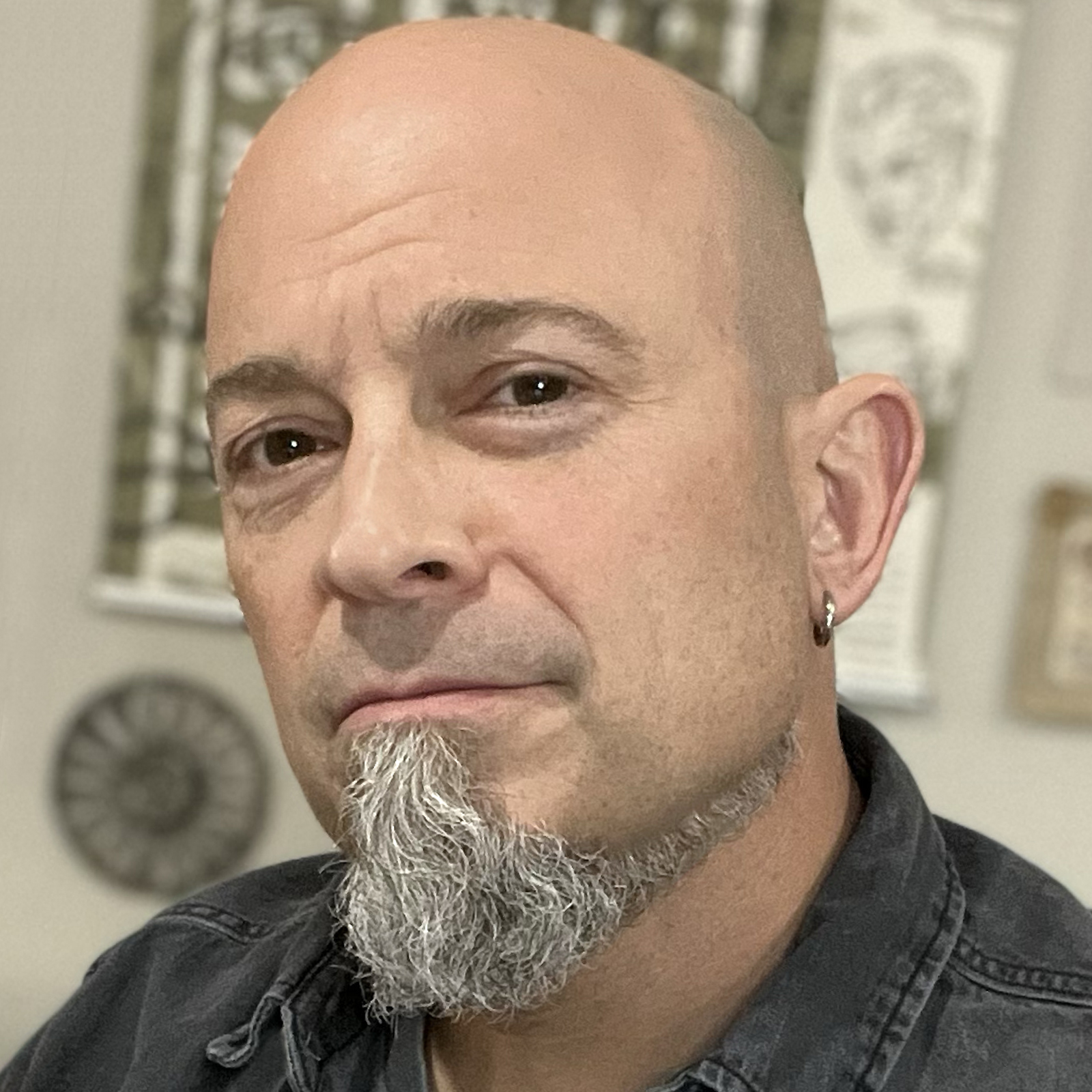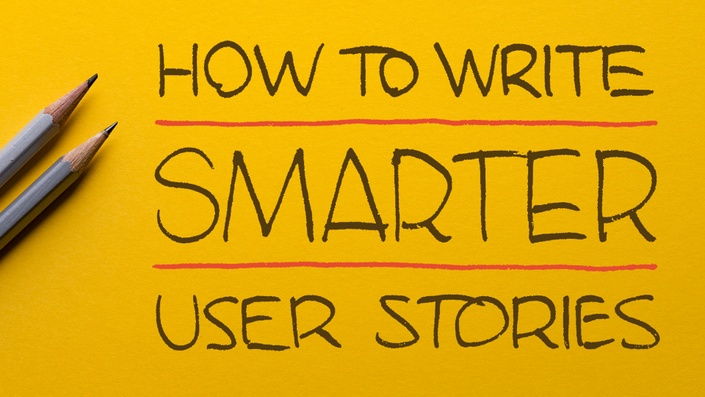 How to Write Smarter User Stories
How to shorten your workload to what's actually worth doing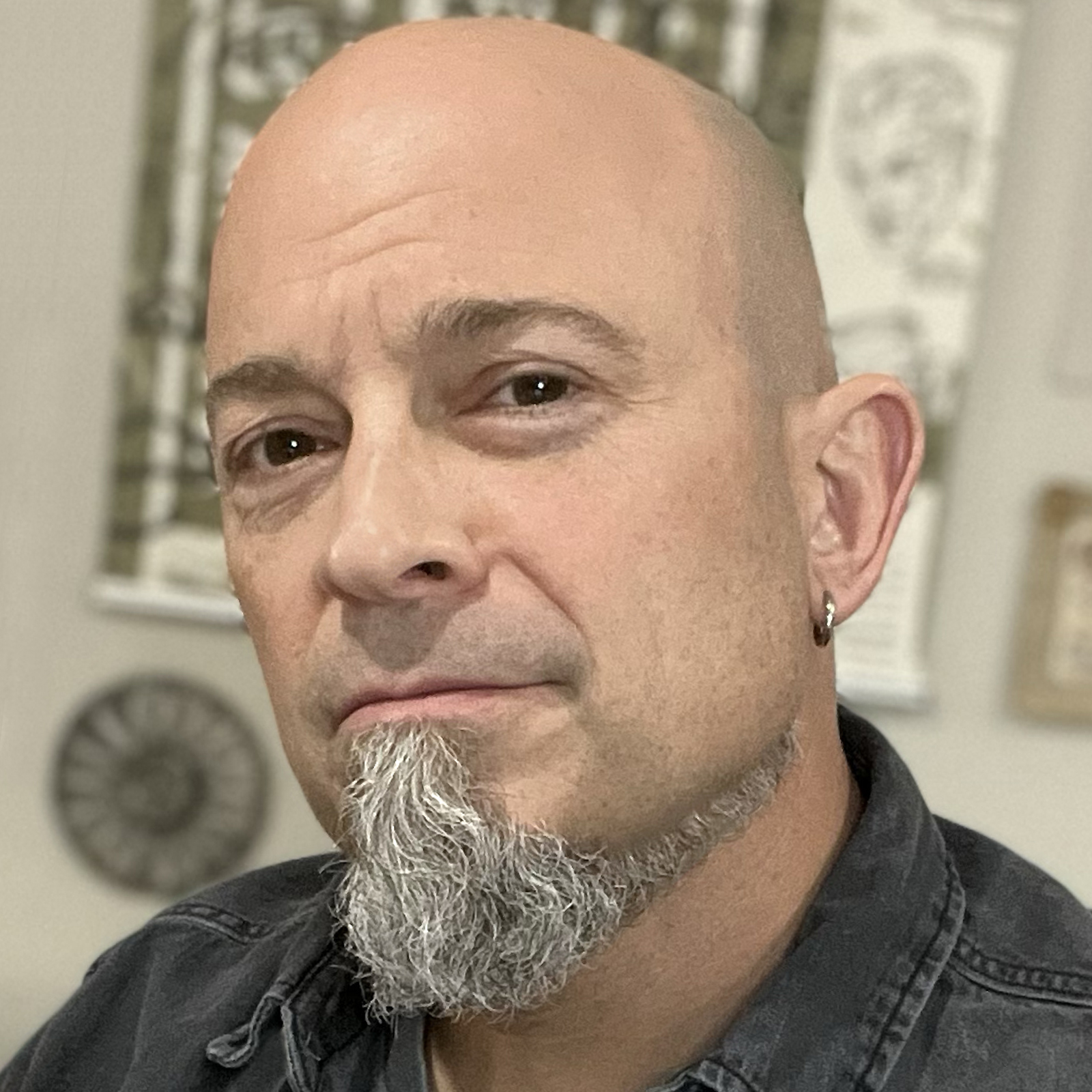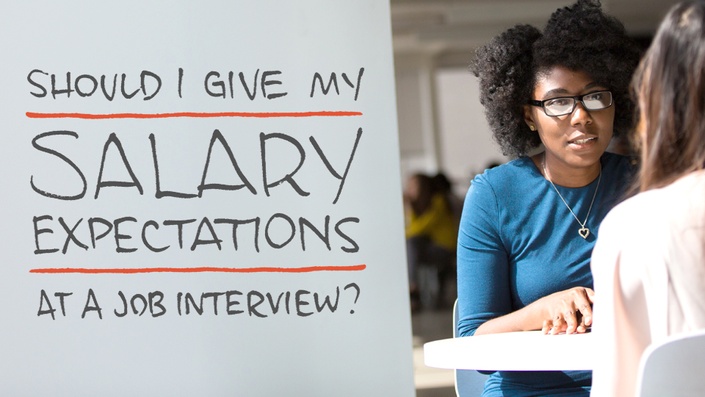 Should I give my salary expectations at a job interview?
What to do when you're asked "What kind of salary are you looking for?"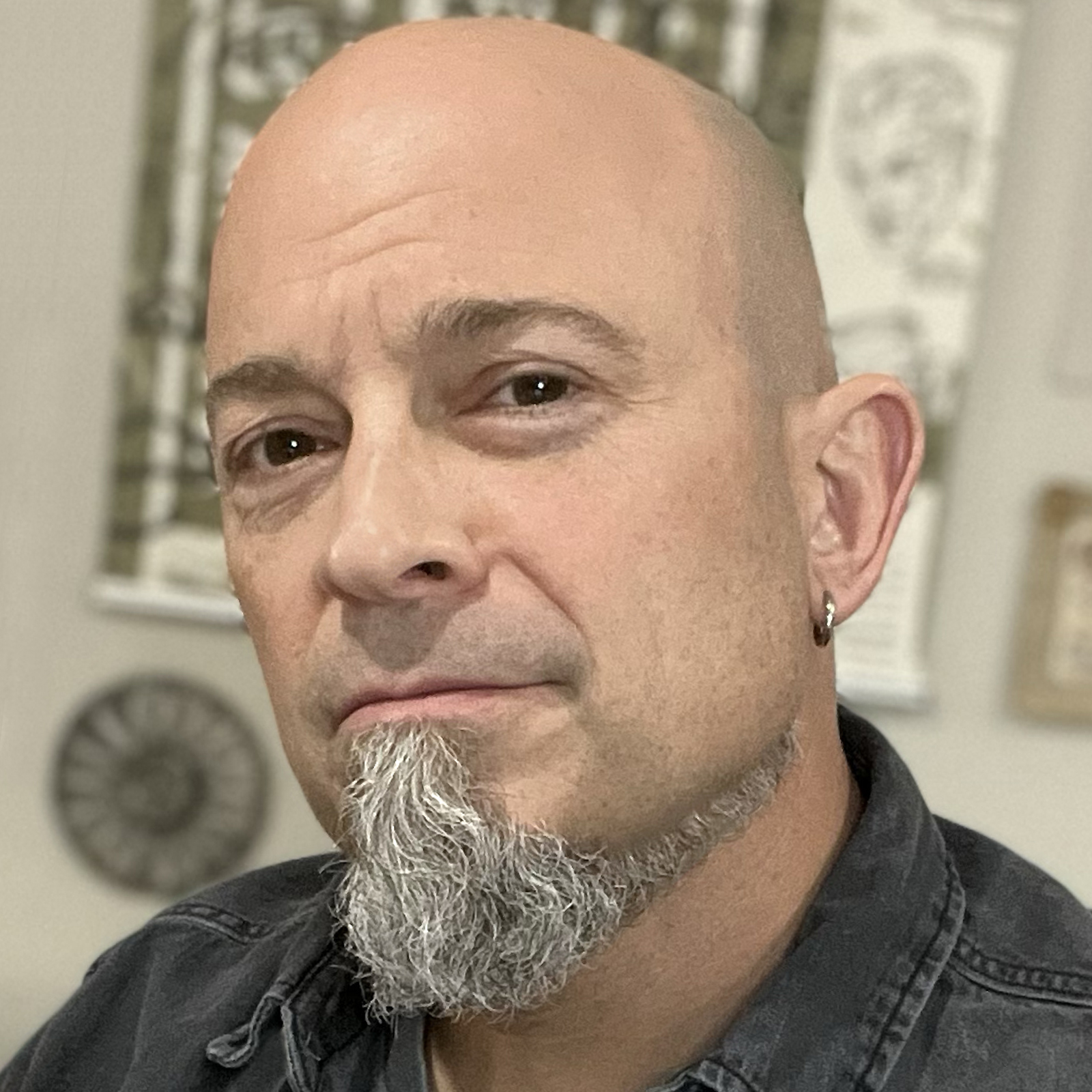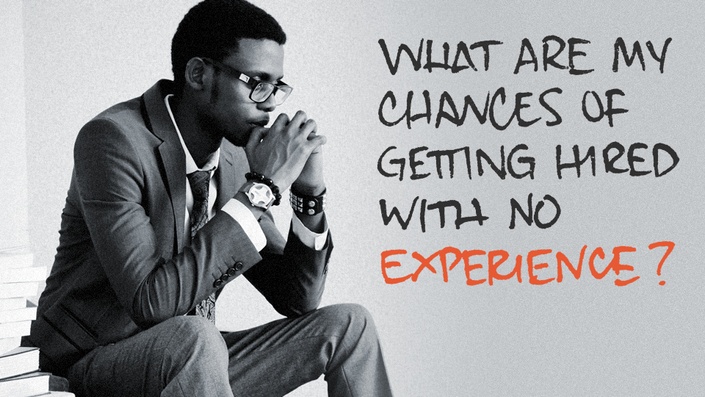 What are my chances of landing a UX job with no experience?
How to best position yourself as a prime candidate for an entry-level gig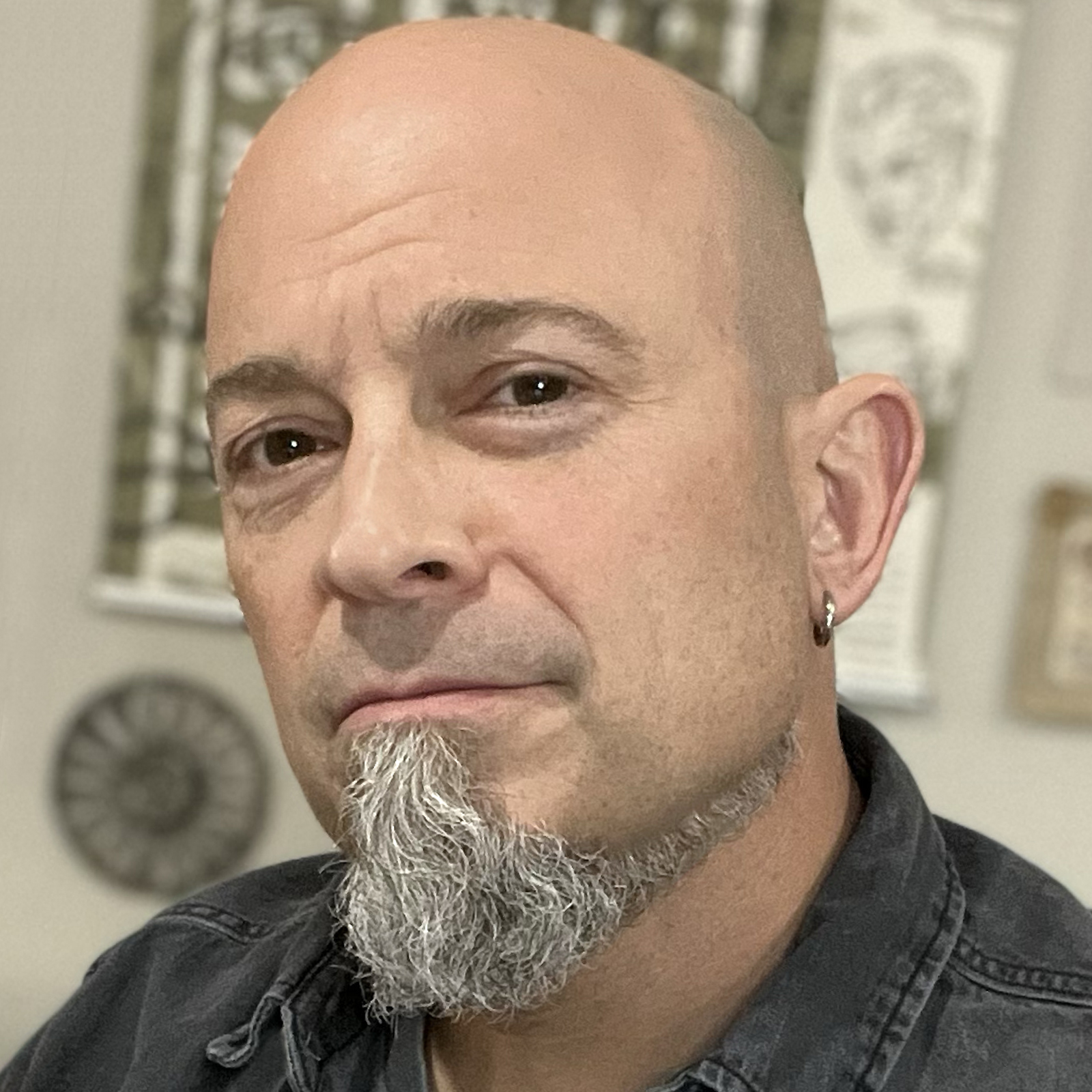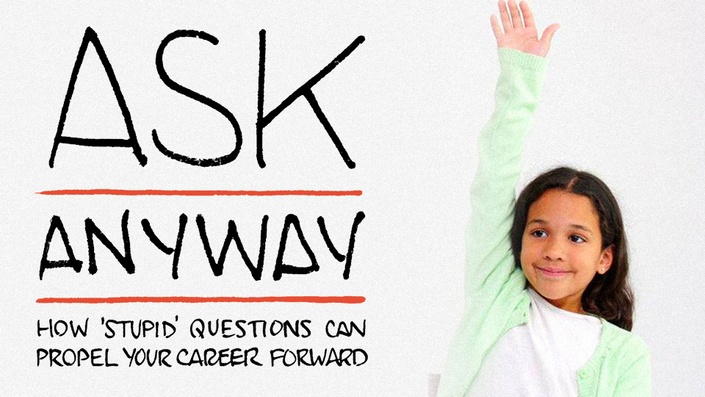 Ask Anyway: how stupid questions can propel your career forward
Why those unasked questions are really opportunities for career advancement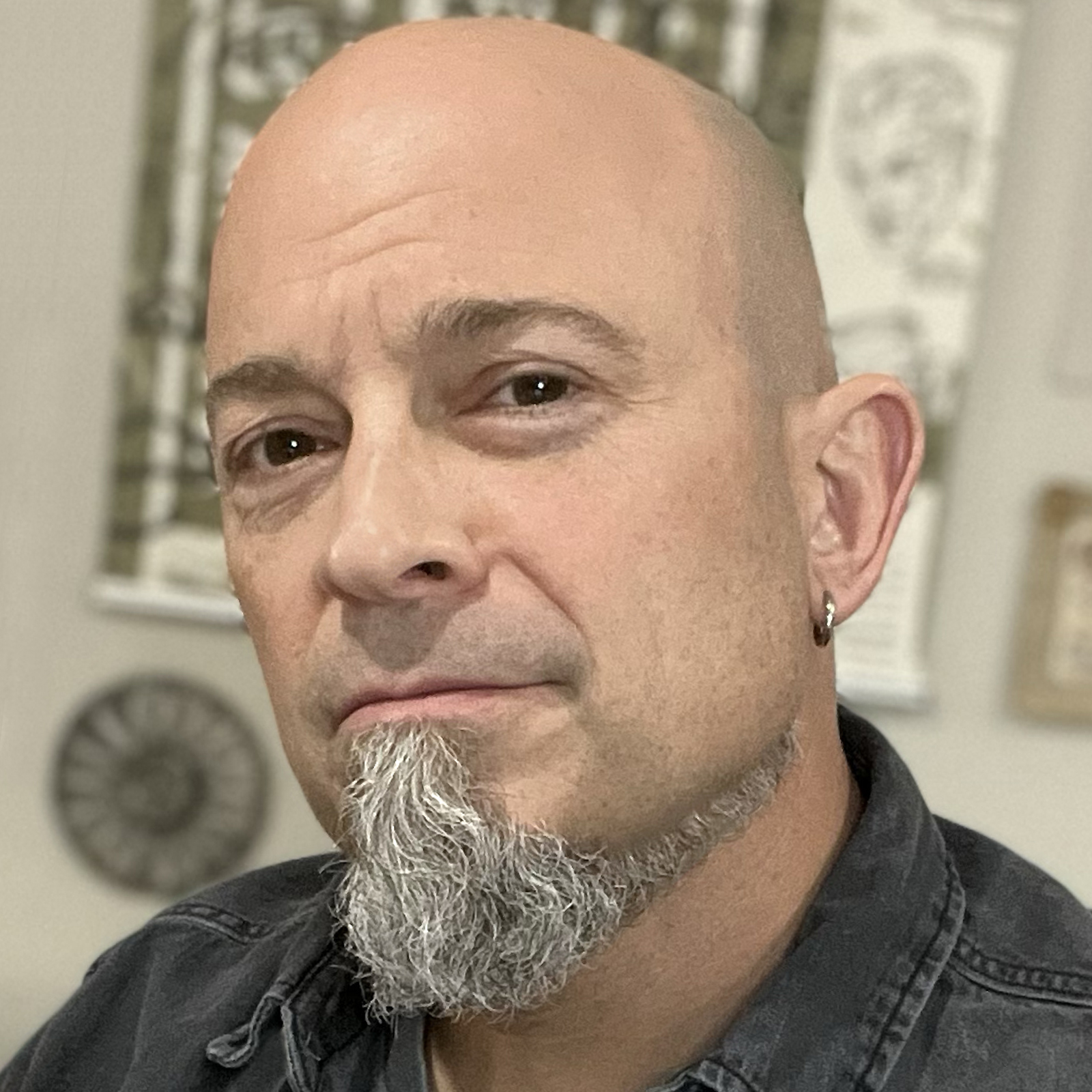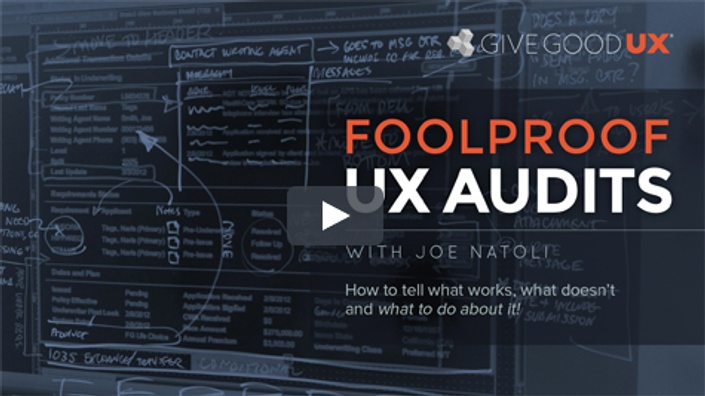 Foolproof UX Audits
How to tell what works, what doesn't and what to do about it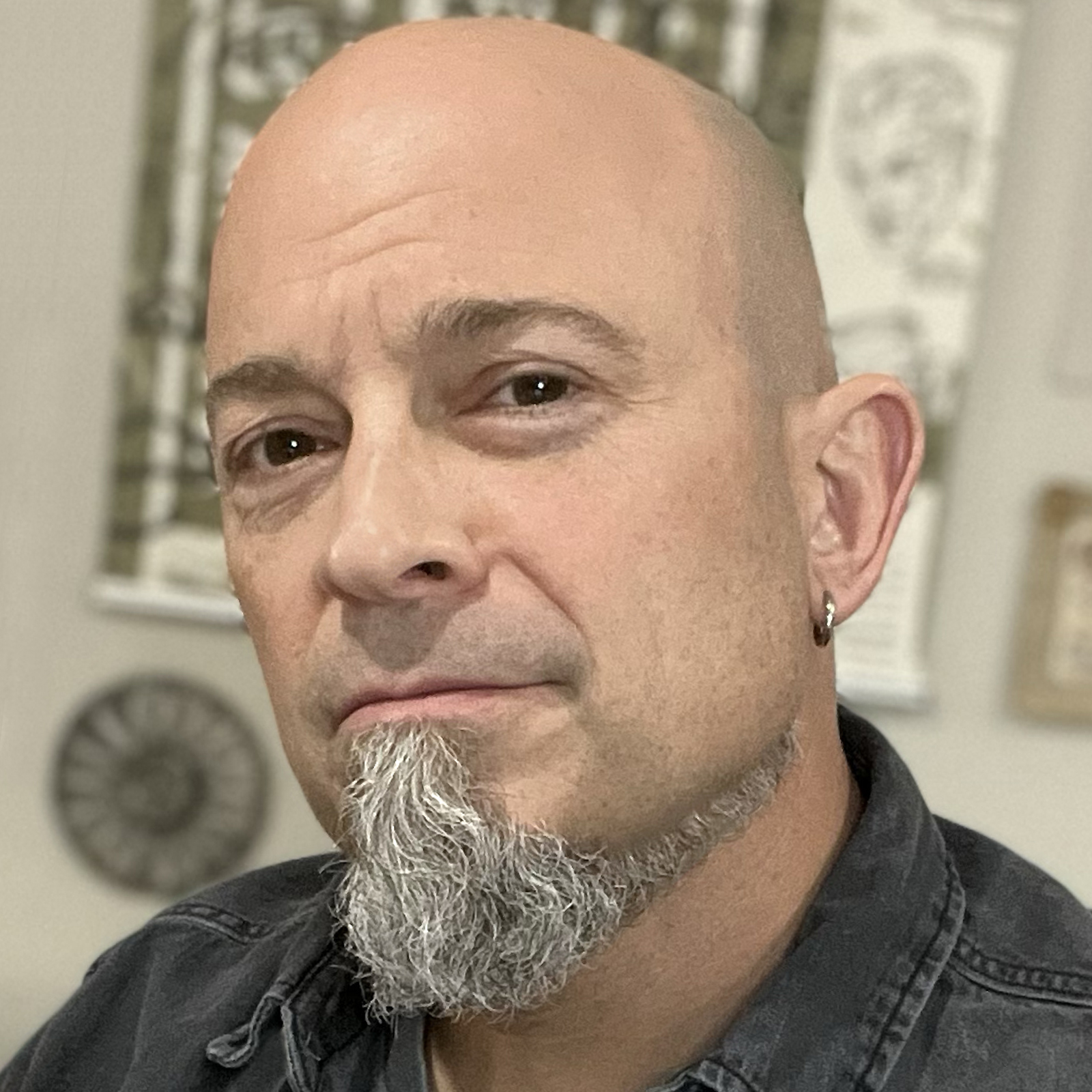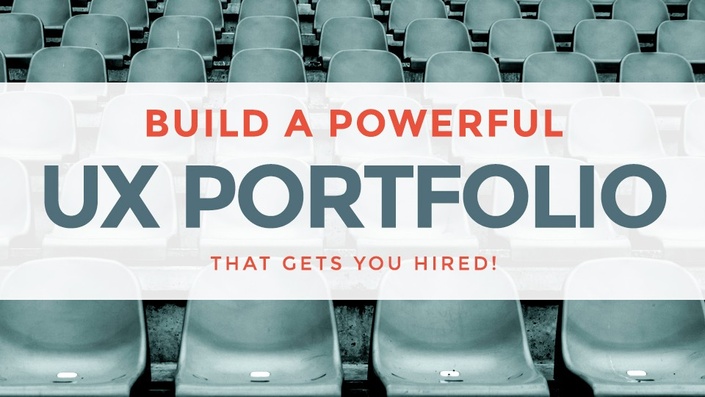 BUILD A POWERFUL UX PORTFOLIO
Learn to build a competitive, effective, impactful UX portfolio recruiters, employers and clients want to see!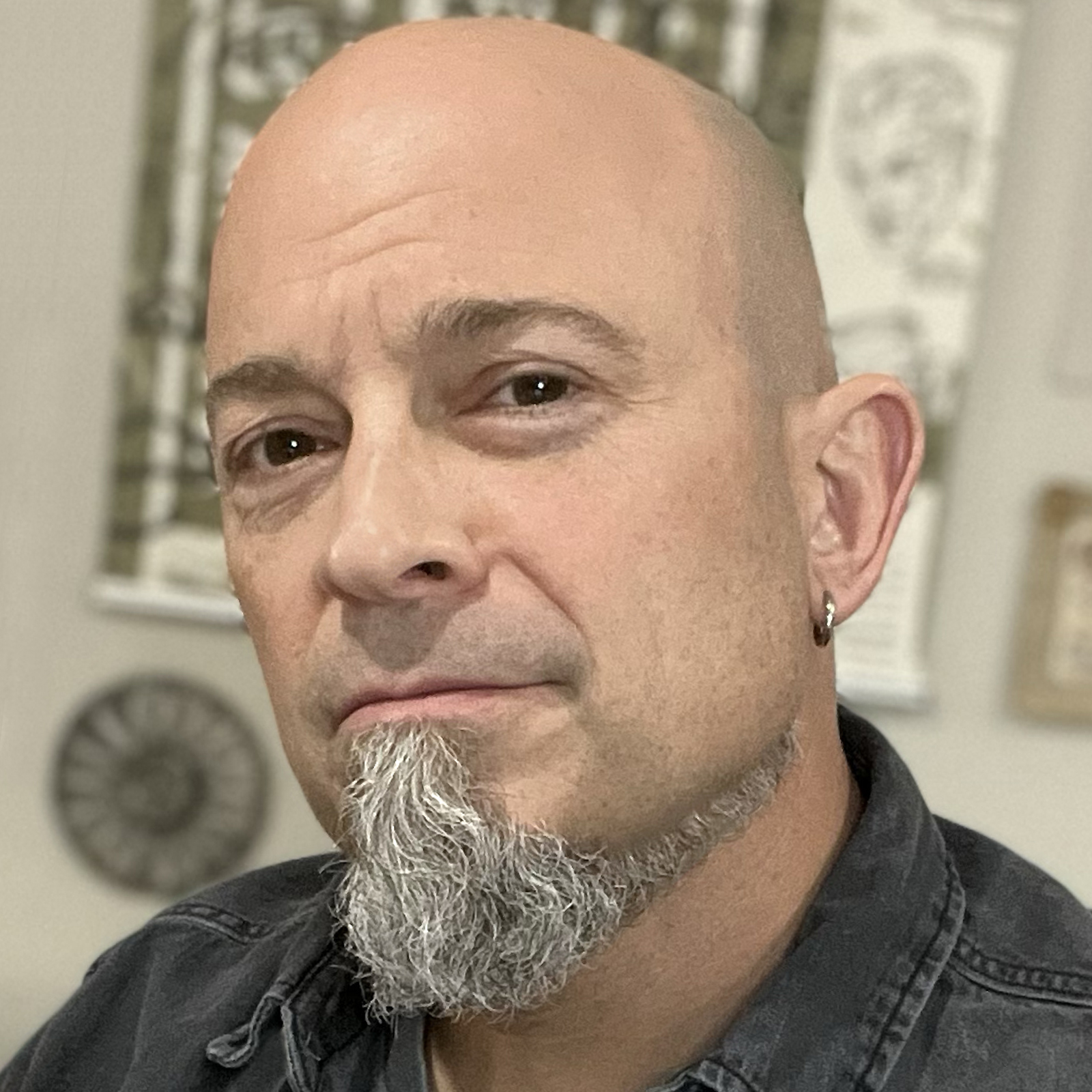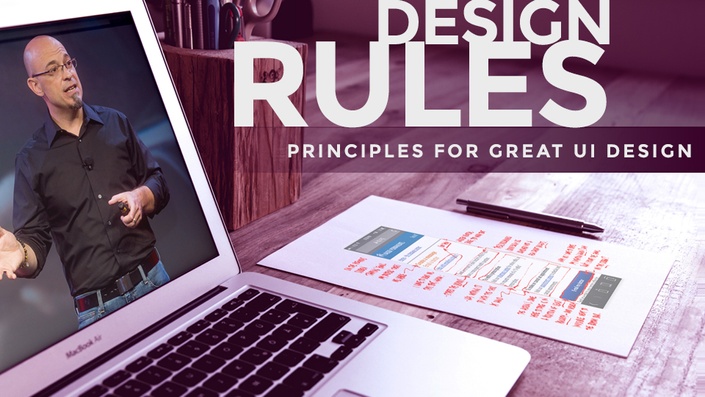 DESIGN RULES: Principles and Practices for Great UI Design
Learn to design powerful user interfaces for apps, sites and systems.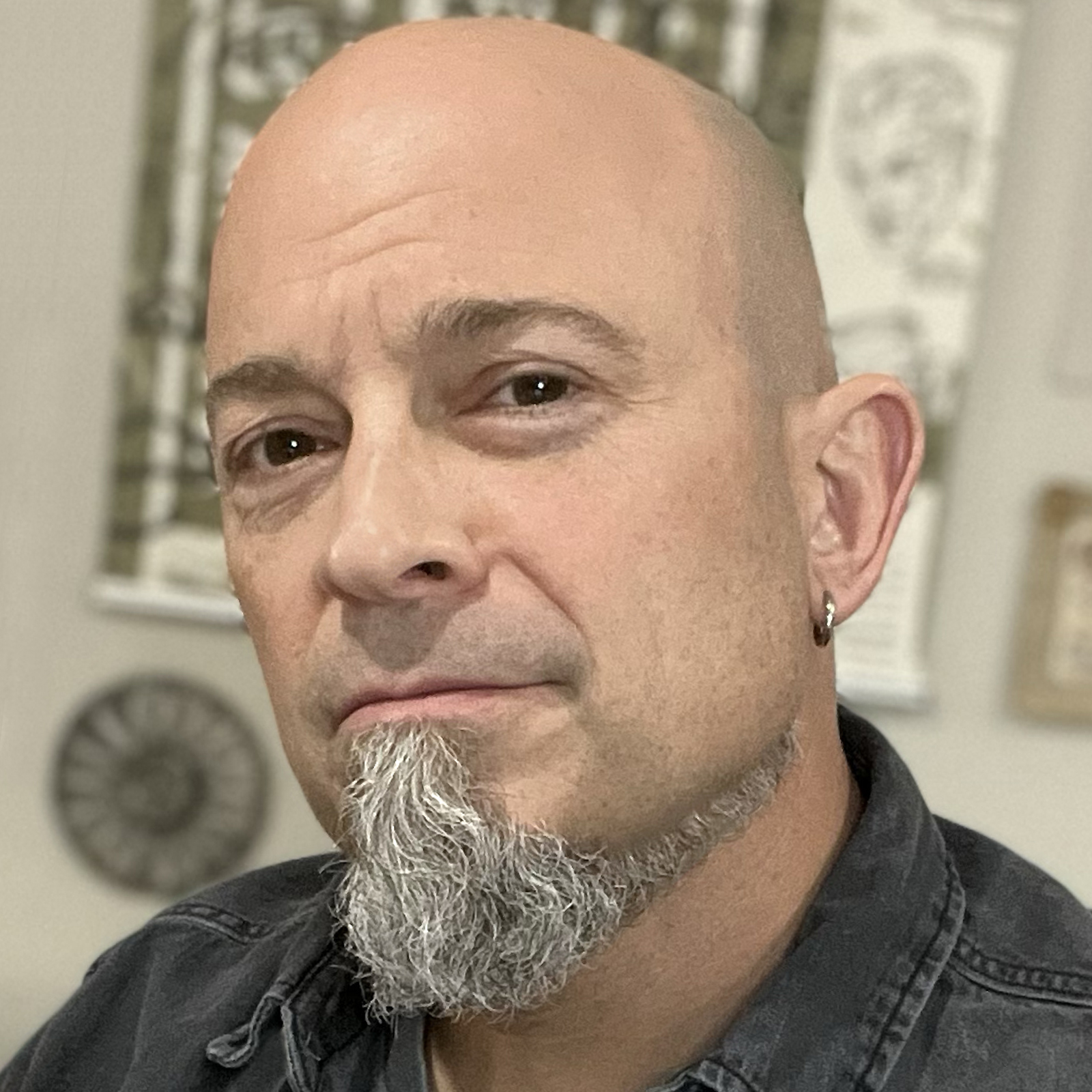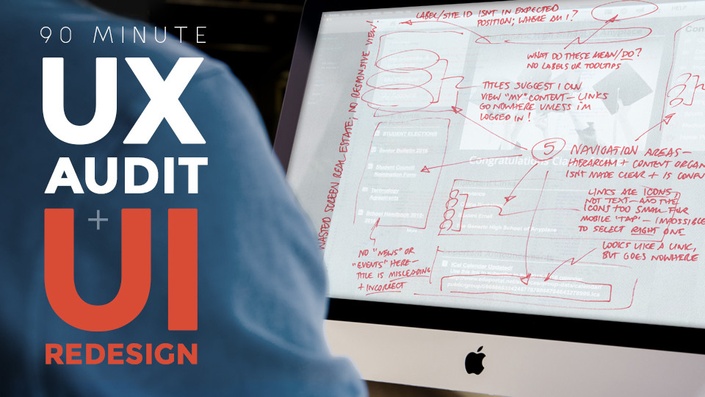 The 90-Minute UX Audit + UI Redesign
The faster, simpler way to quickly identify critical UX issues — just by looking at the UI.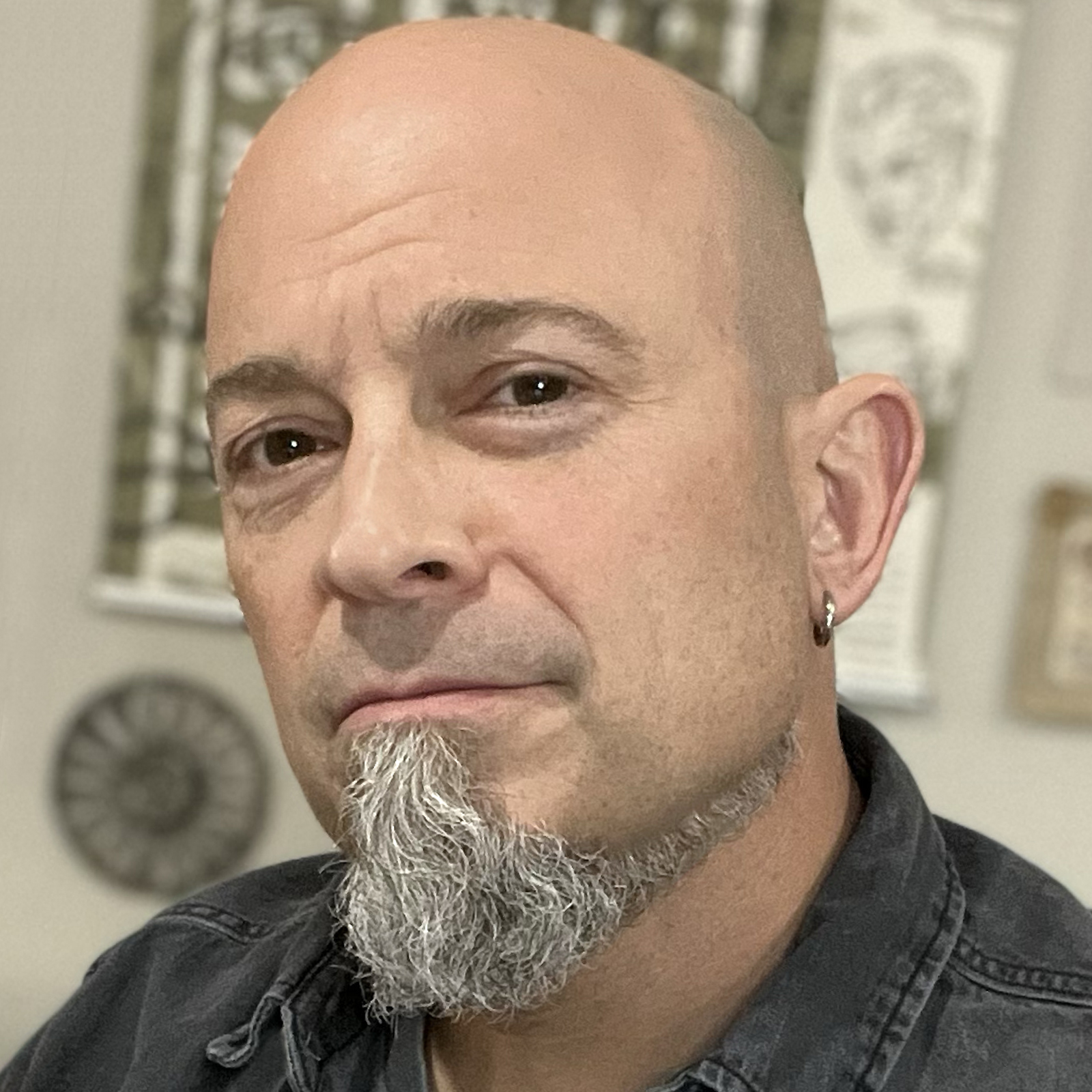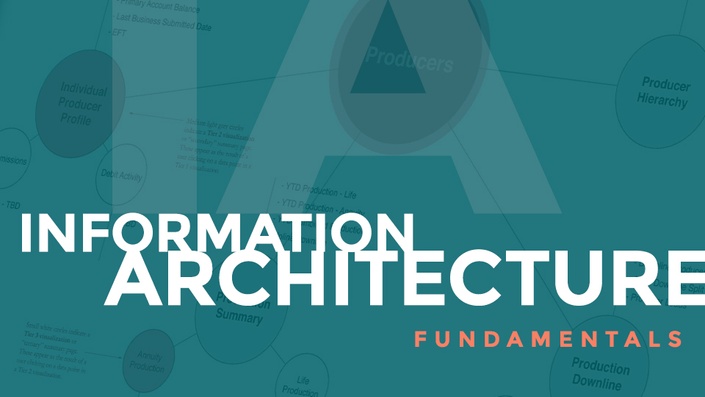 Information Architecture (IA) Fundamentals
Everything you need to know — from what content should be presented to what it's called to how it's organized!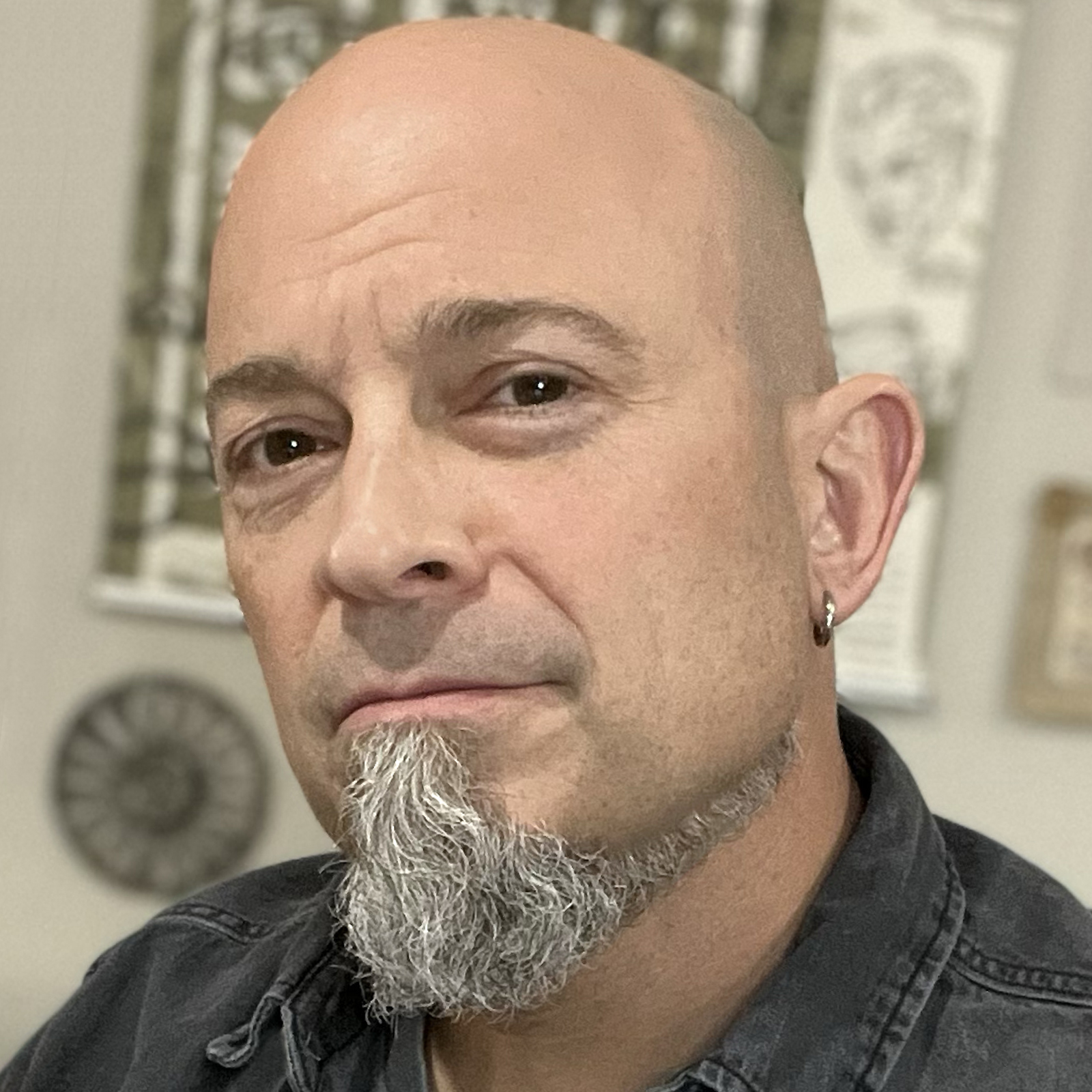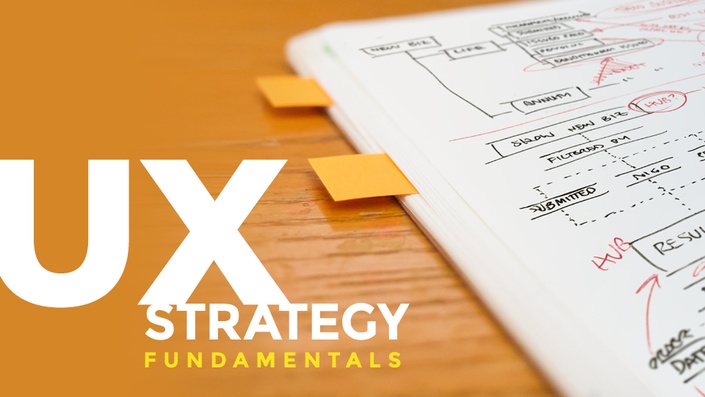 UX Strategy Fundamentals
Practical principles and simple methods to make sure your app, site or system delivers GREAT UX!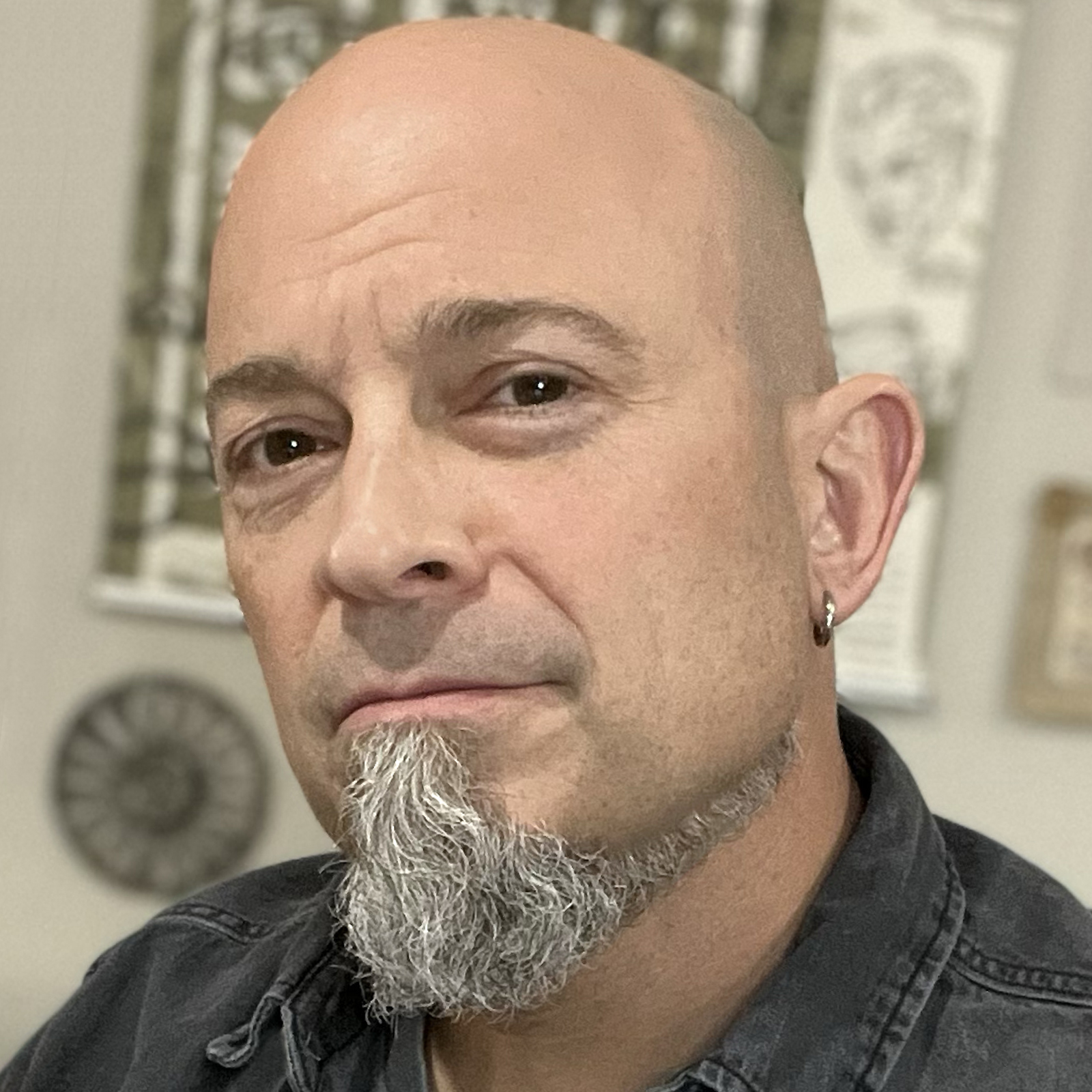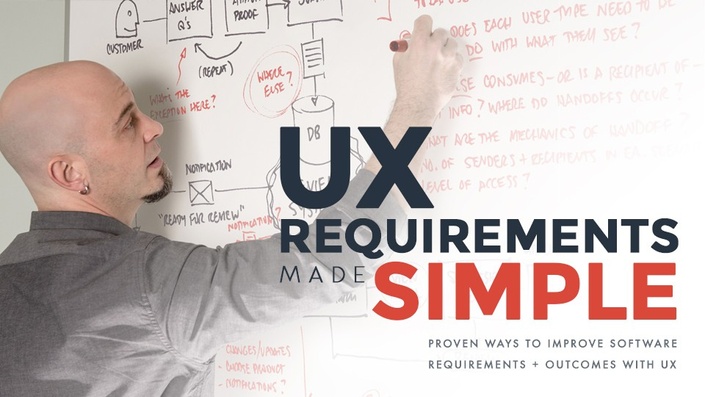 UX Requirements Made Simple
My proven method for smarter, UX-focused product requirements (and a lot less stress)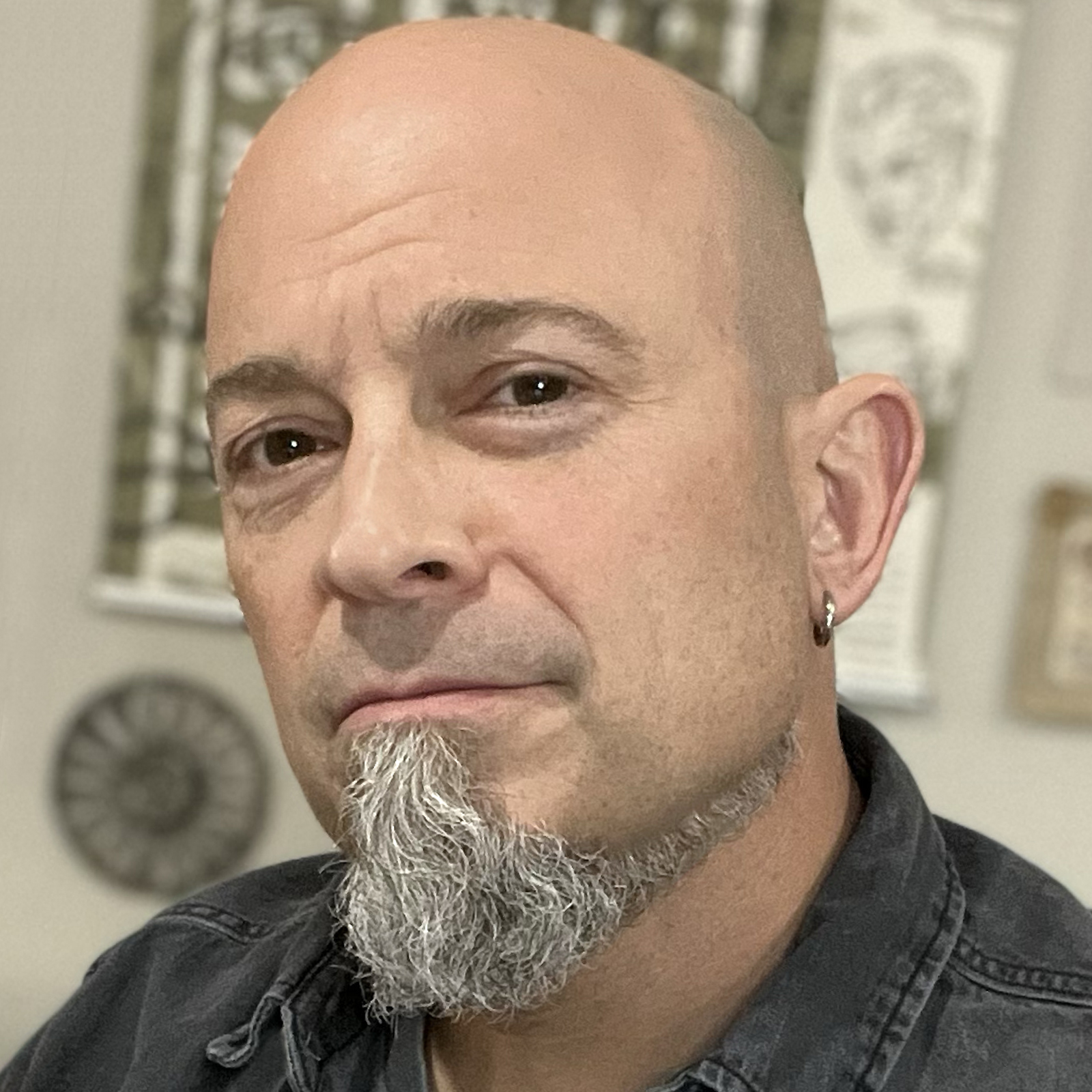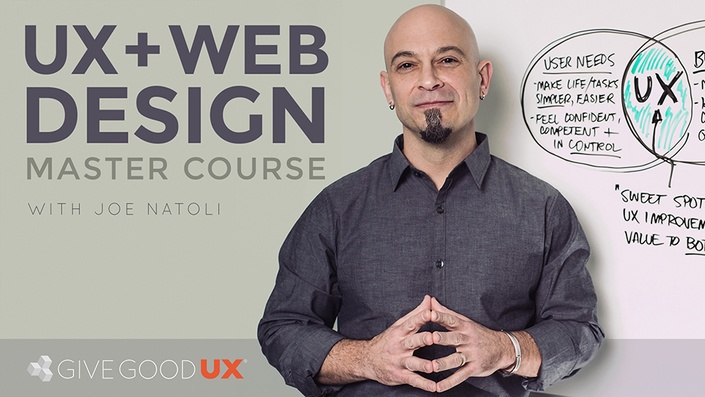 UX + Web Design Master Course: Strategy, Design + Development
My step-by-step guide to UX strategy, IA, Design + (Basic) Development for Websites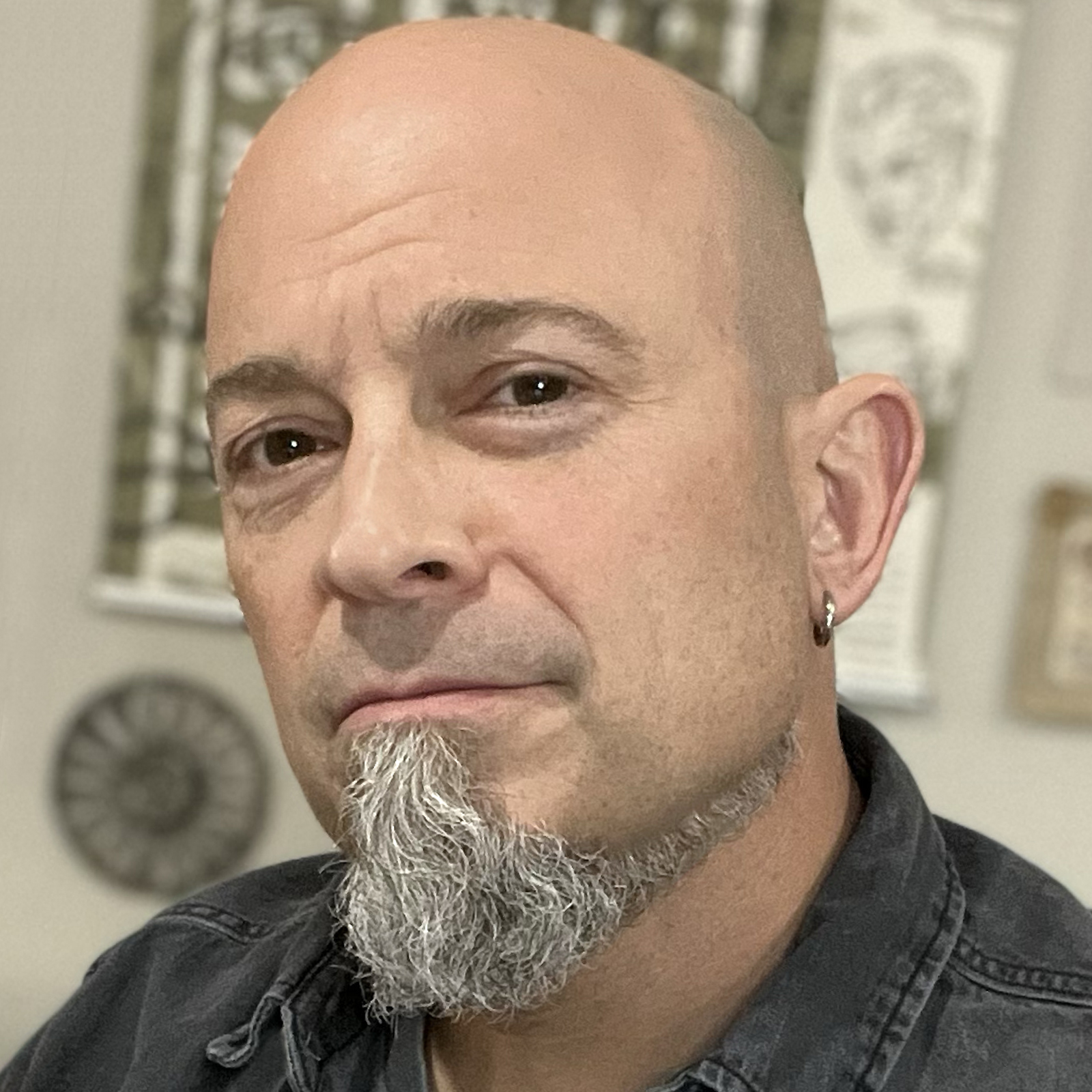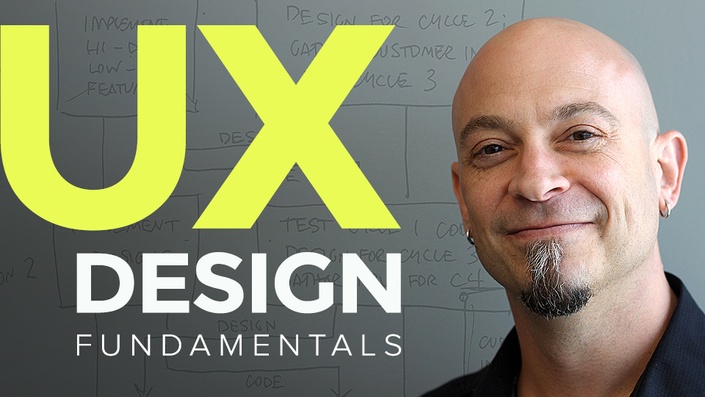 UX Design Fundamentals
Learn the basic, timeless principles behind good user experience design.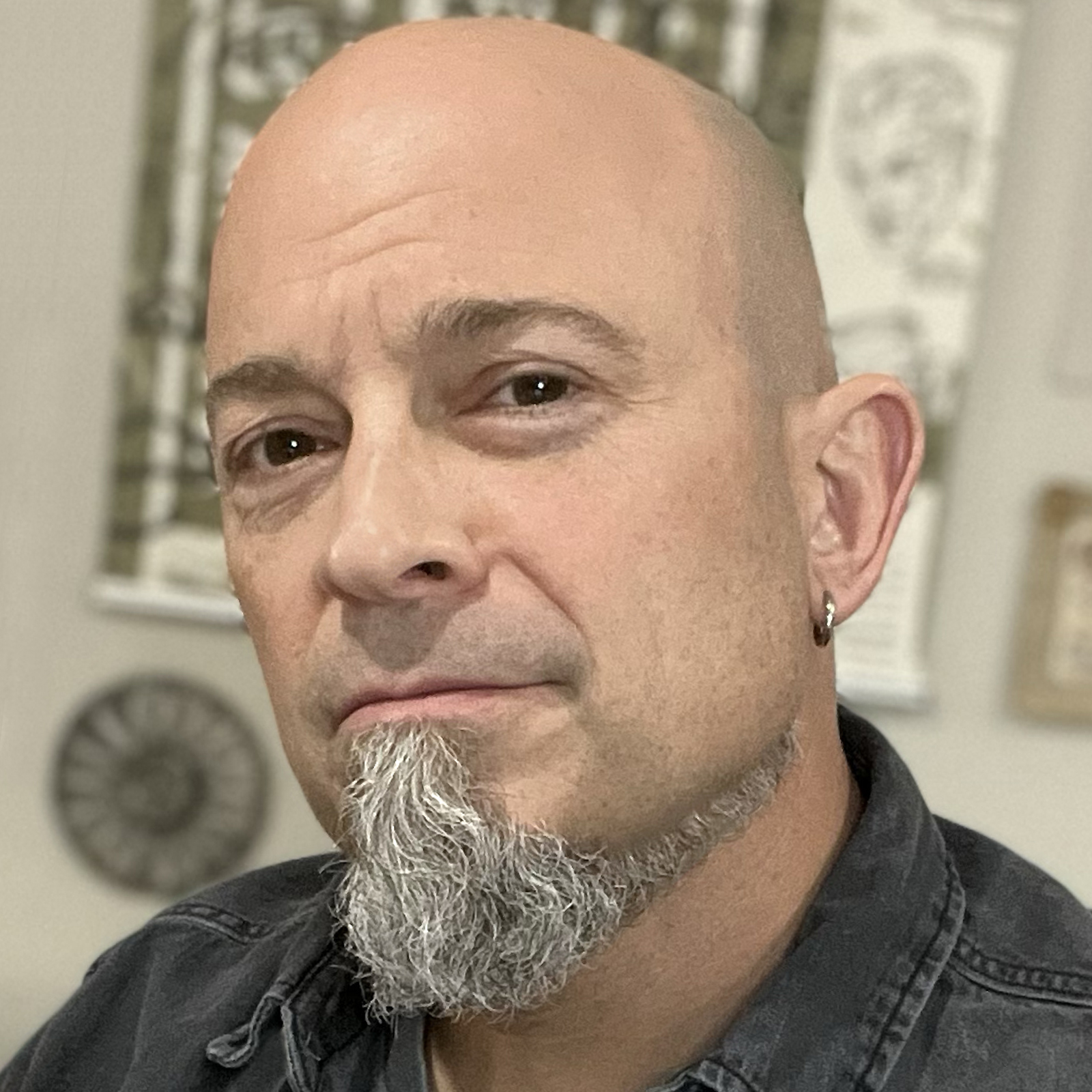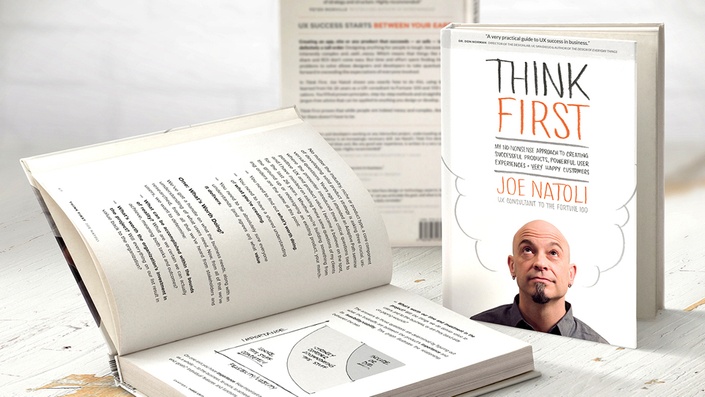 Think First
My No-Nonsense Approach to Creating Successful Products, Powerful User Experiences and Very Happy Customers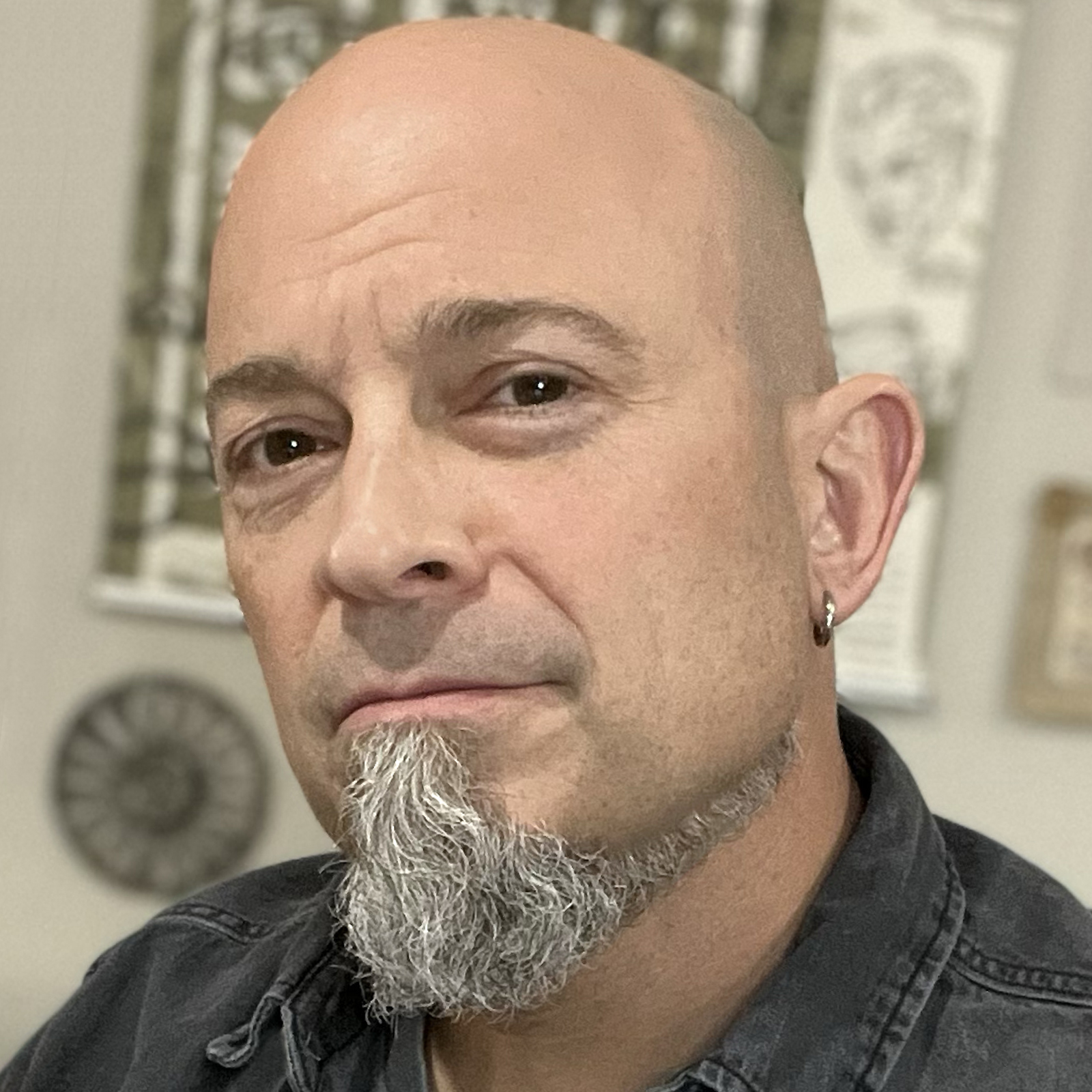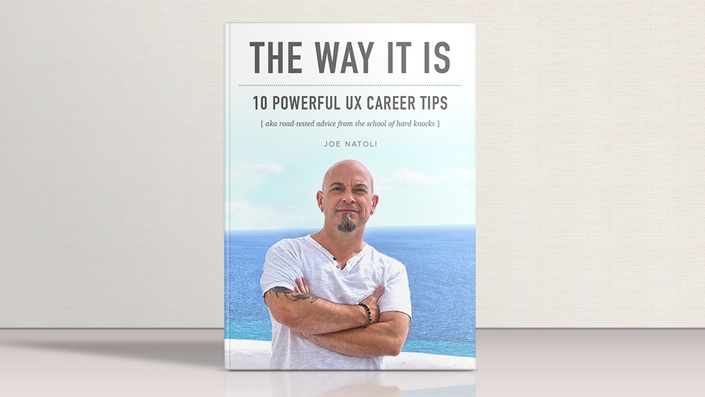 The Way It Is
10 Powerful UX Career Tips (aka road-tested advice from the school of hard knocks)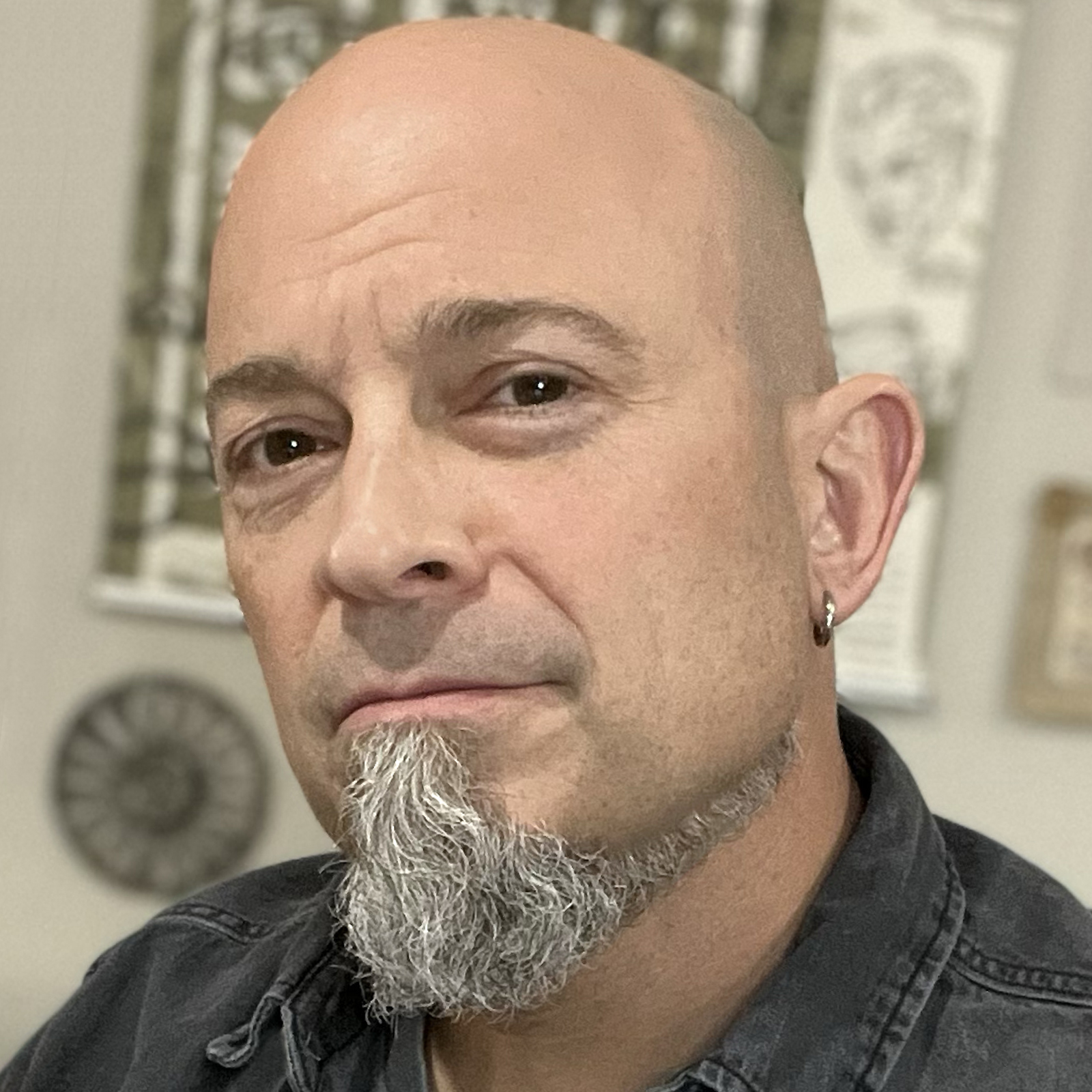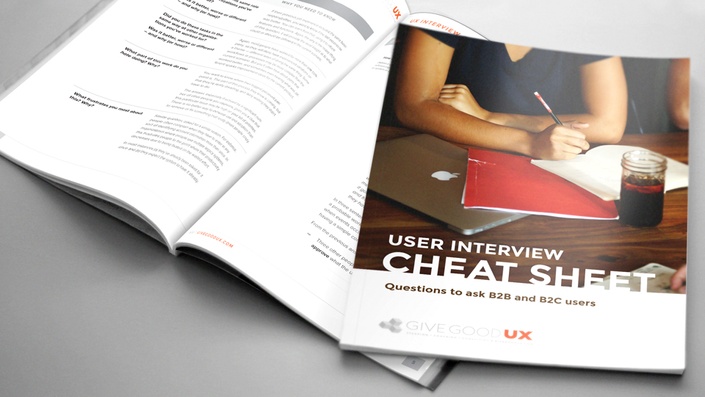 User Interview Cheat Sheet
Questions to ask B2B and B2C users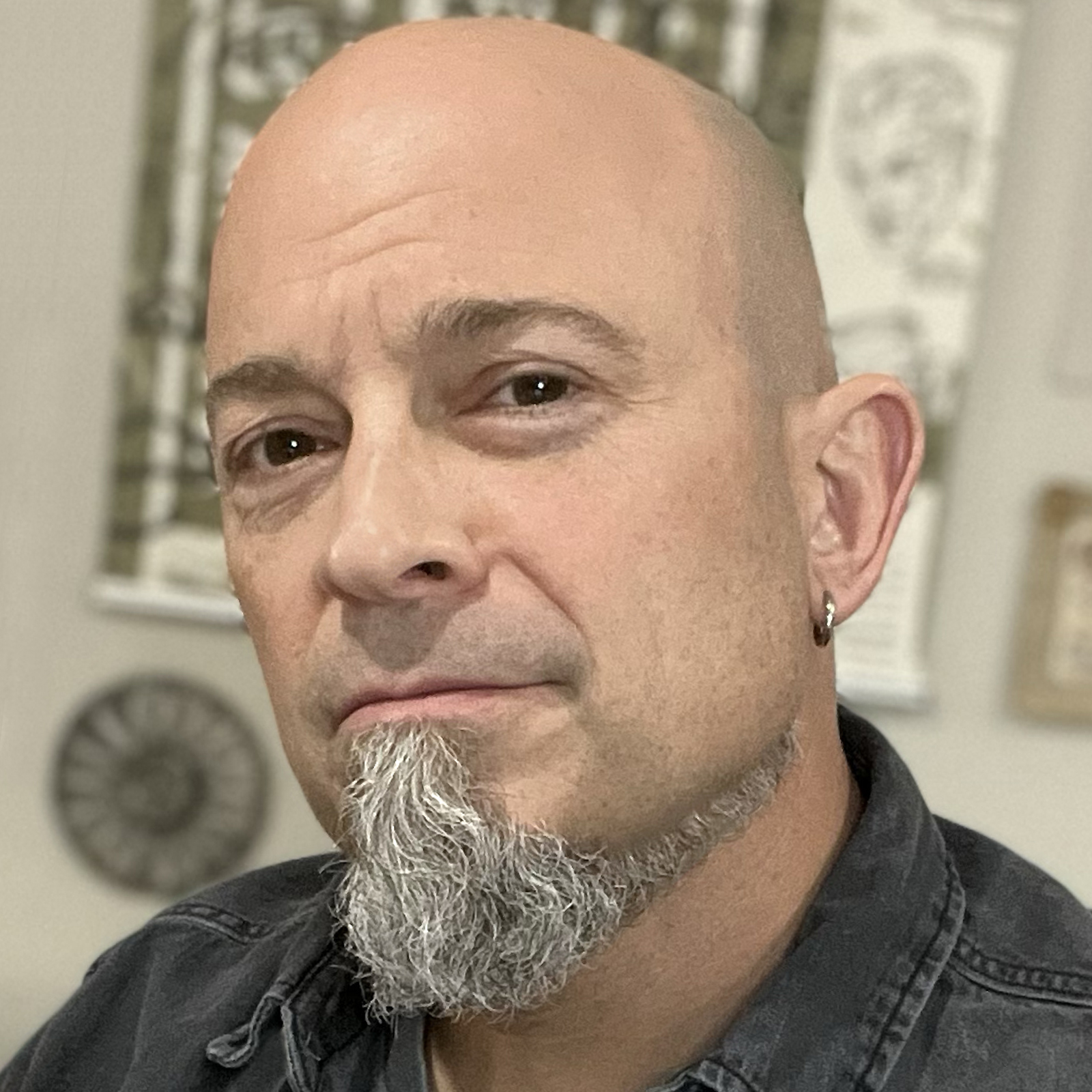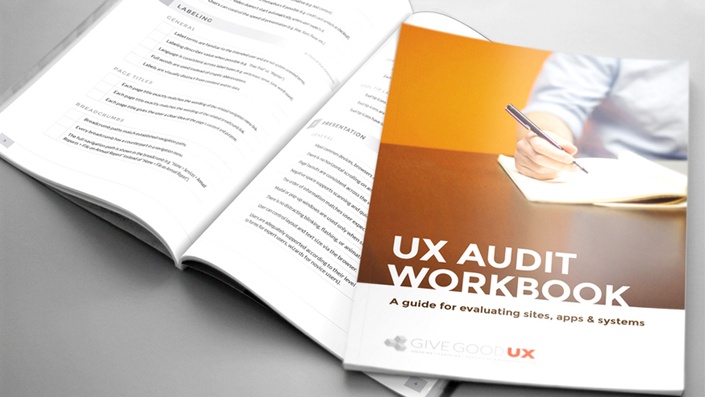 UX Audit Workbook
A guide for evaluating sites, apps + systems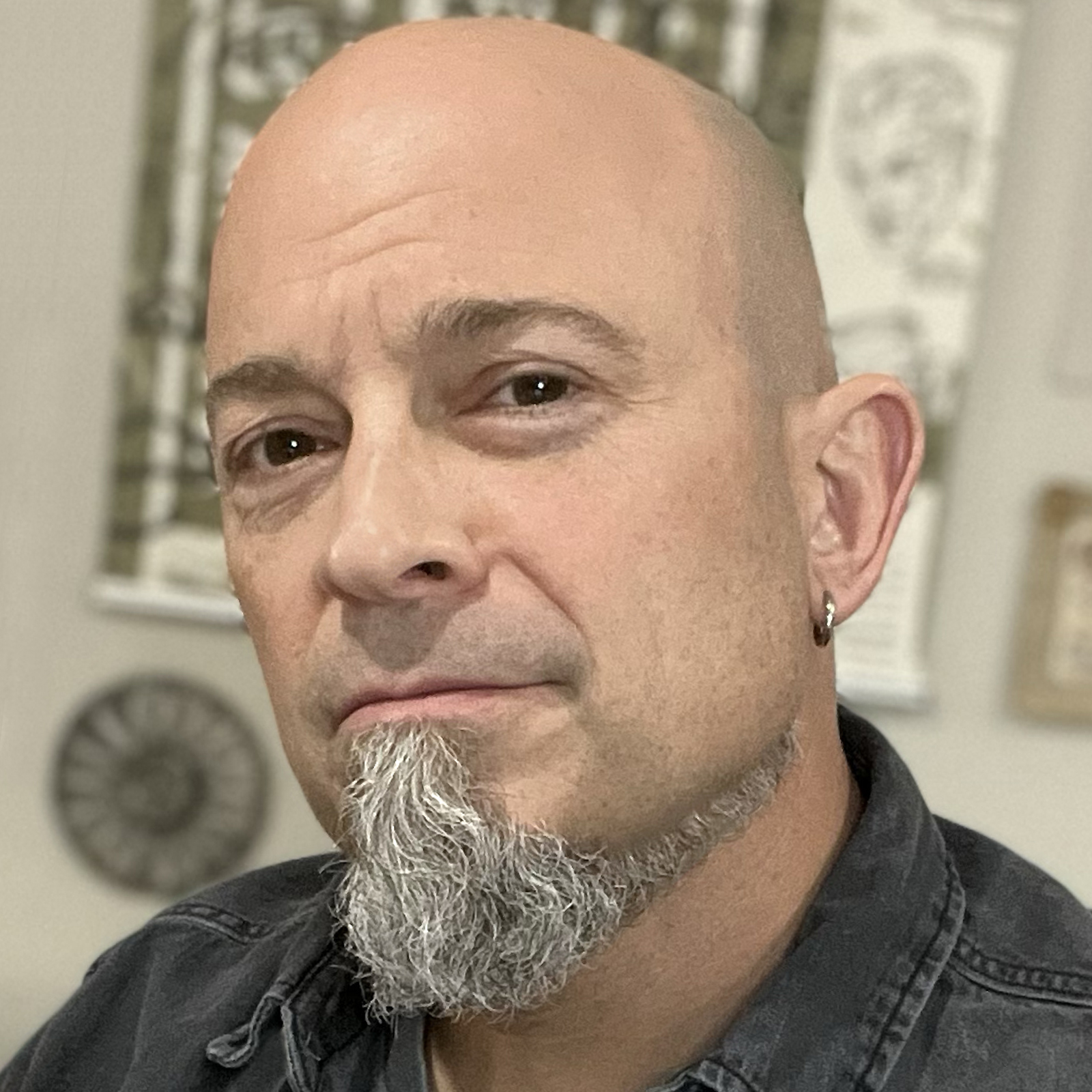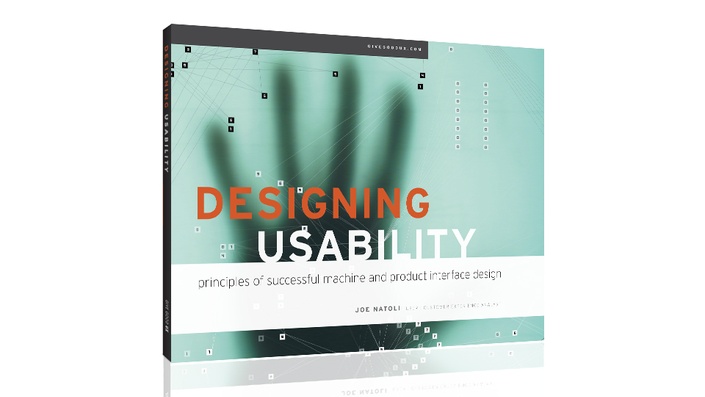 Designing Usability
Principles of successful machine and product interface design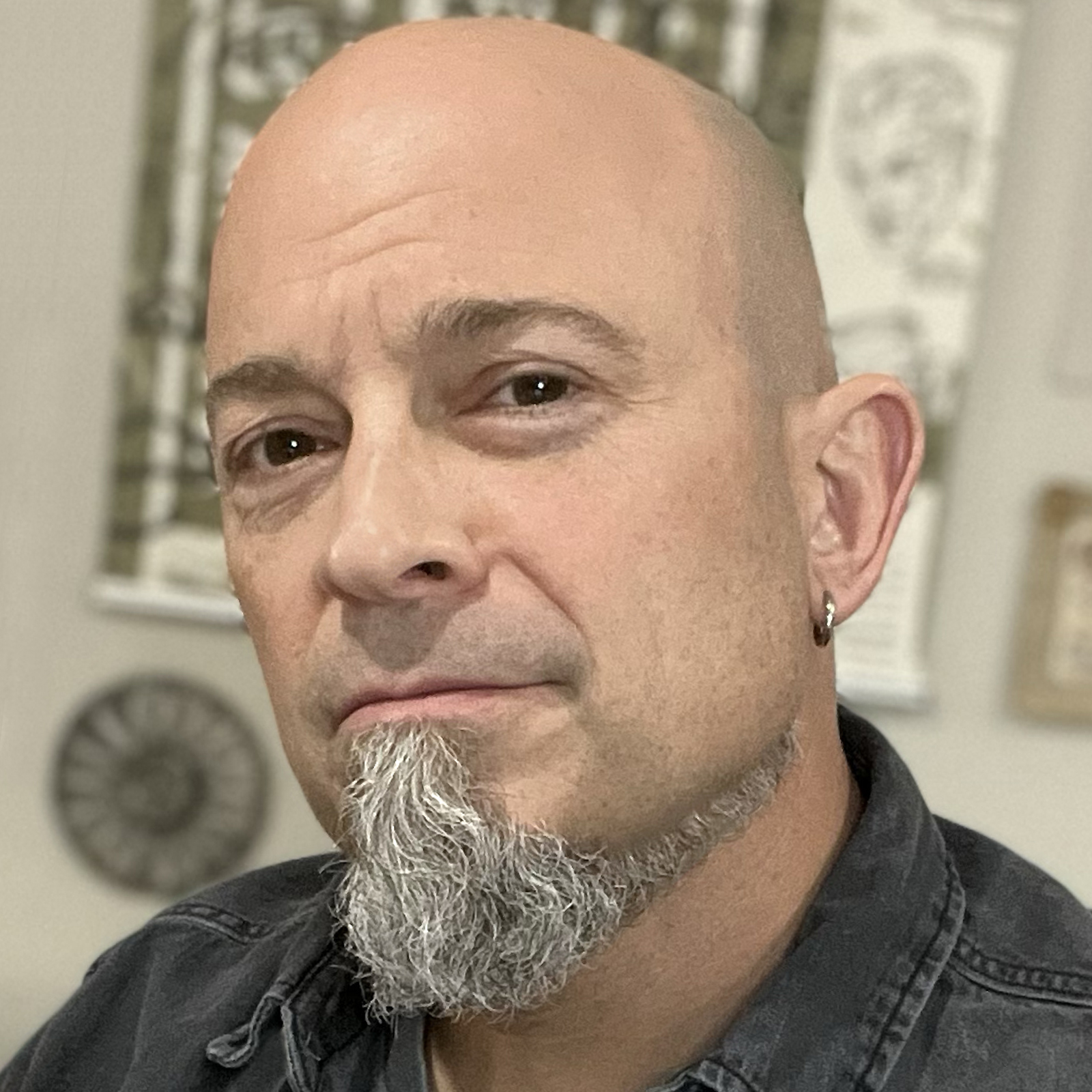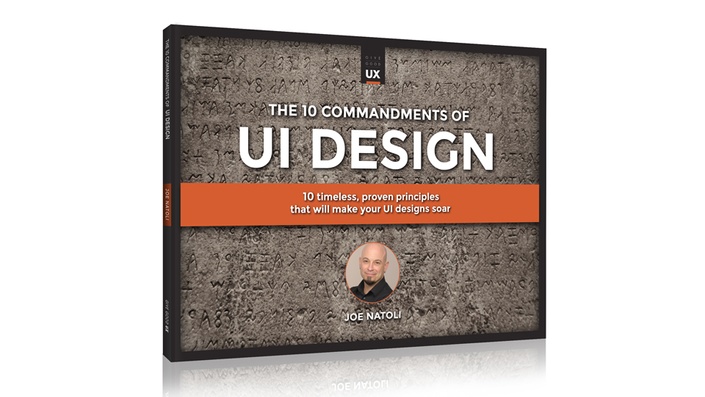 10 Commandments of UI Design
10 timeless, proven principles that will make your UI designs soar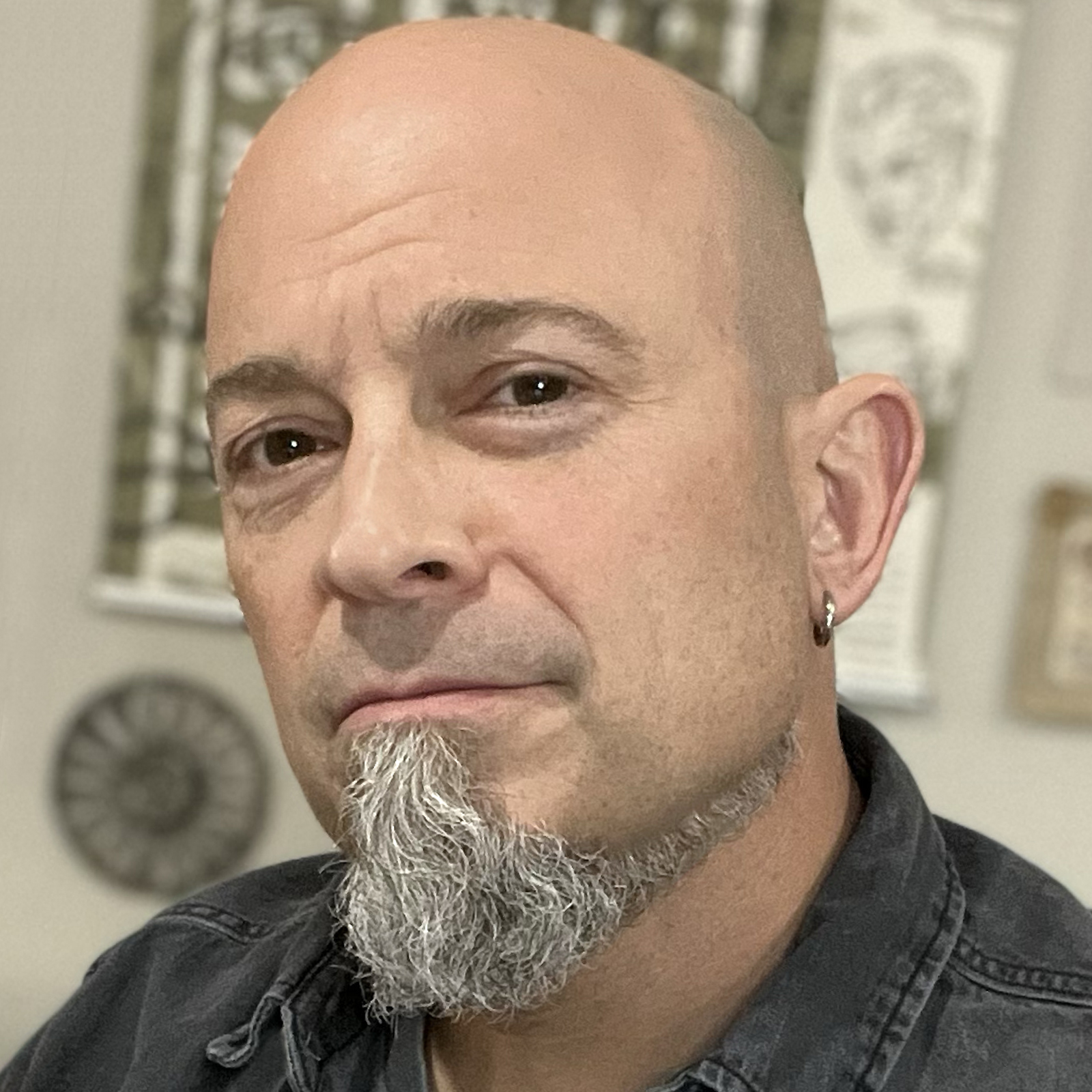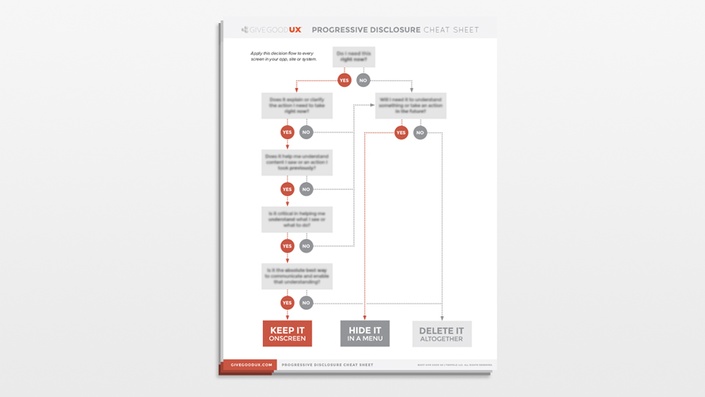 Progressive Disclosure Cheat Sheet
What to use (and when to use it)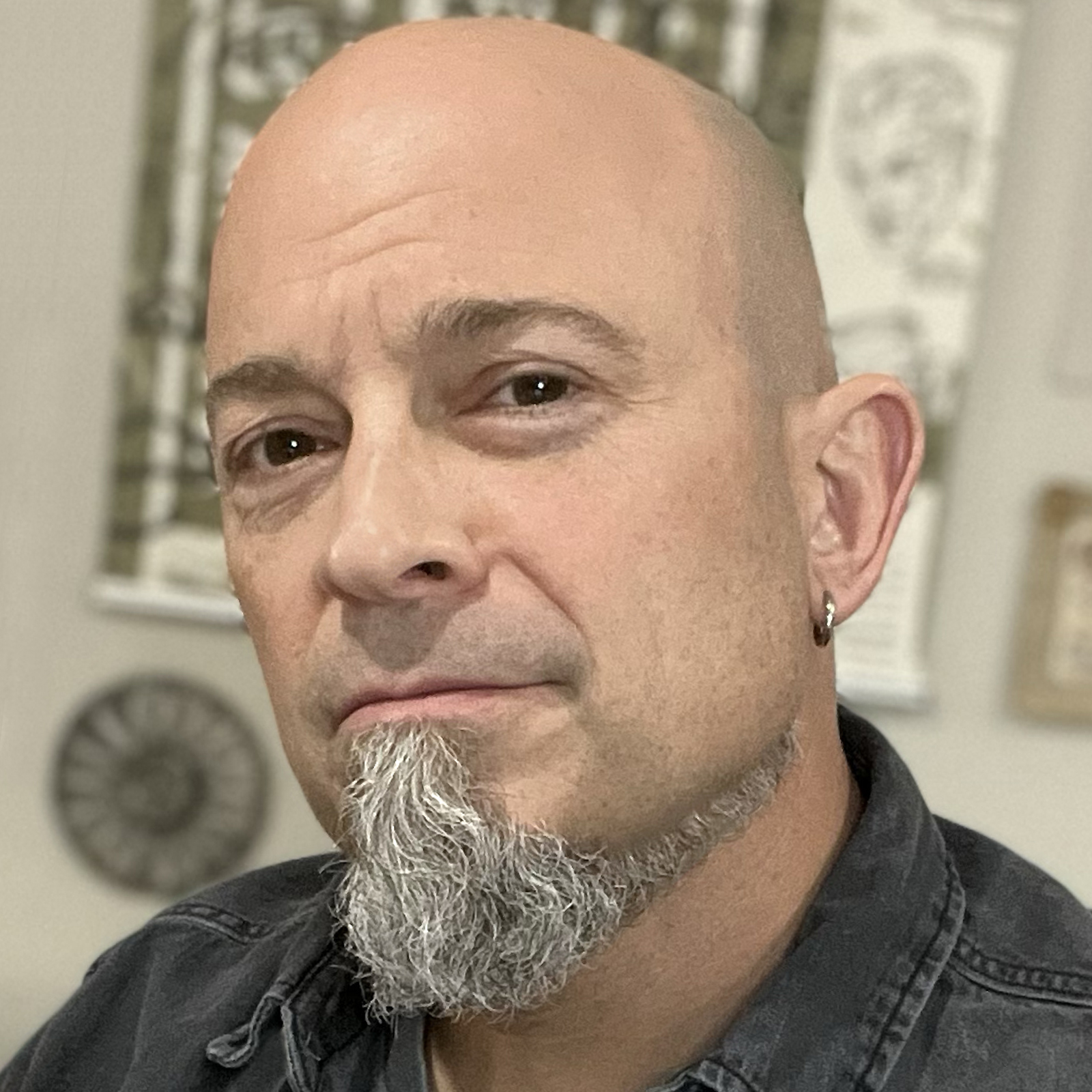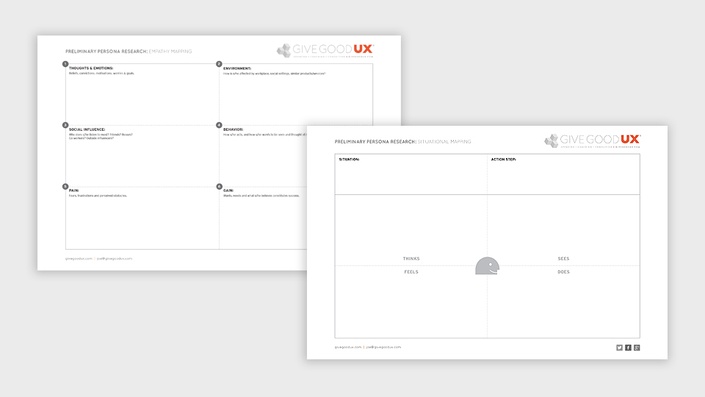 Empathy + Situation Mapping Worksheets
Quick and easy exercises for uncovering + understanding user motivation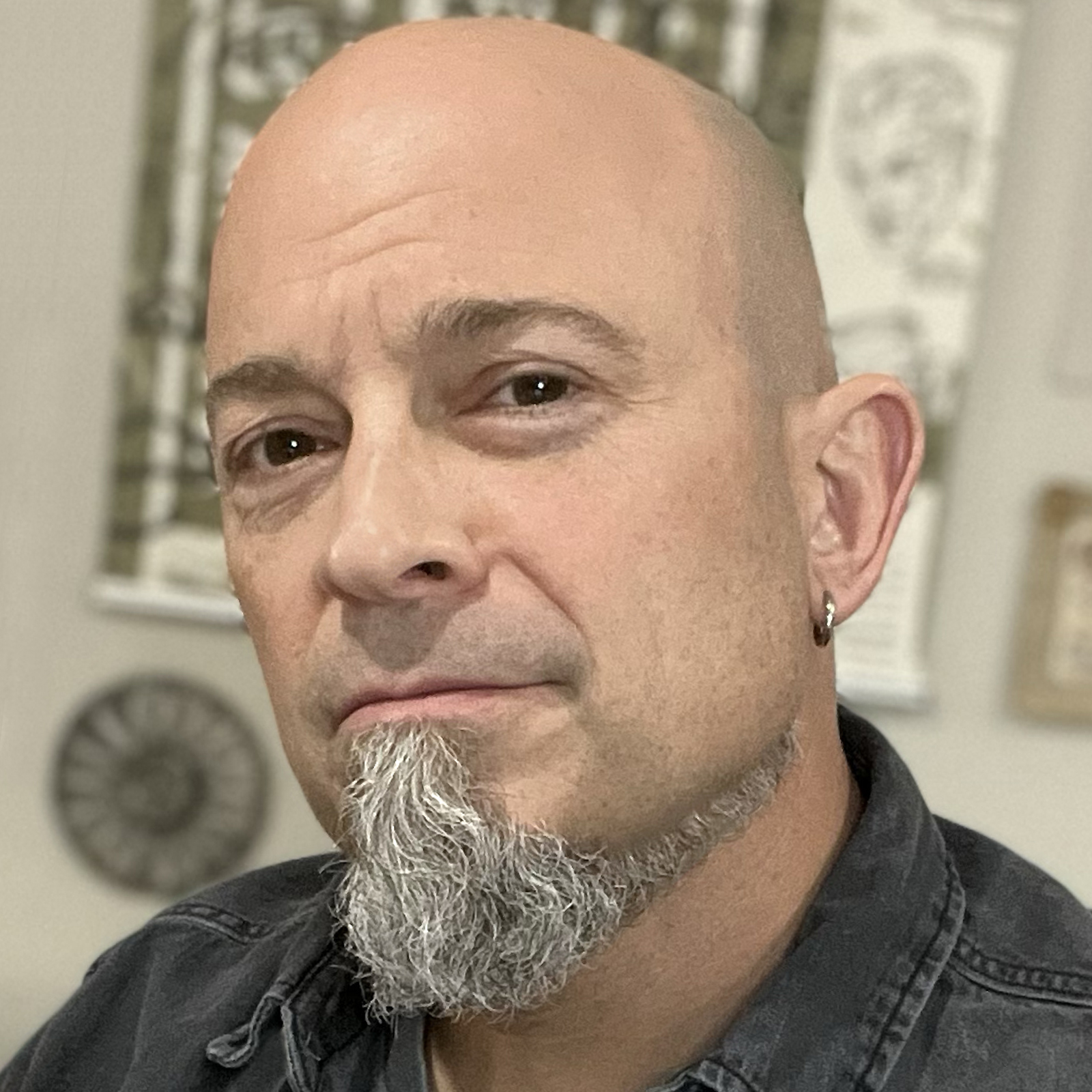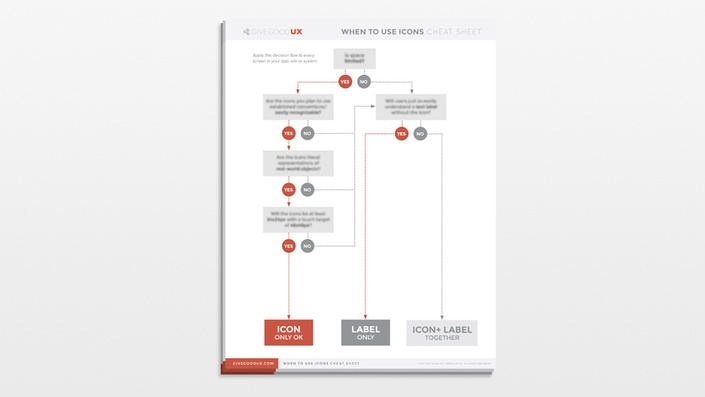 Icons Cheat Sheet
What to use (and when to use it)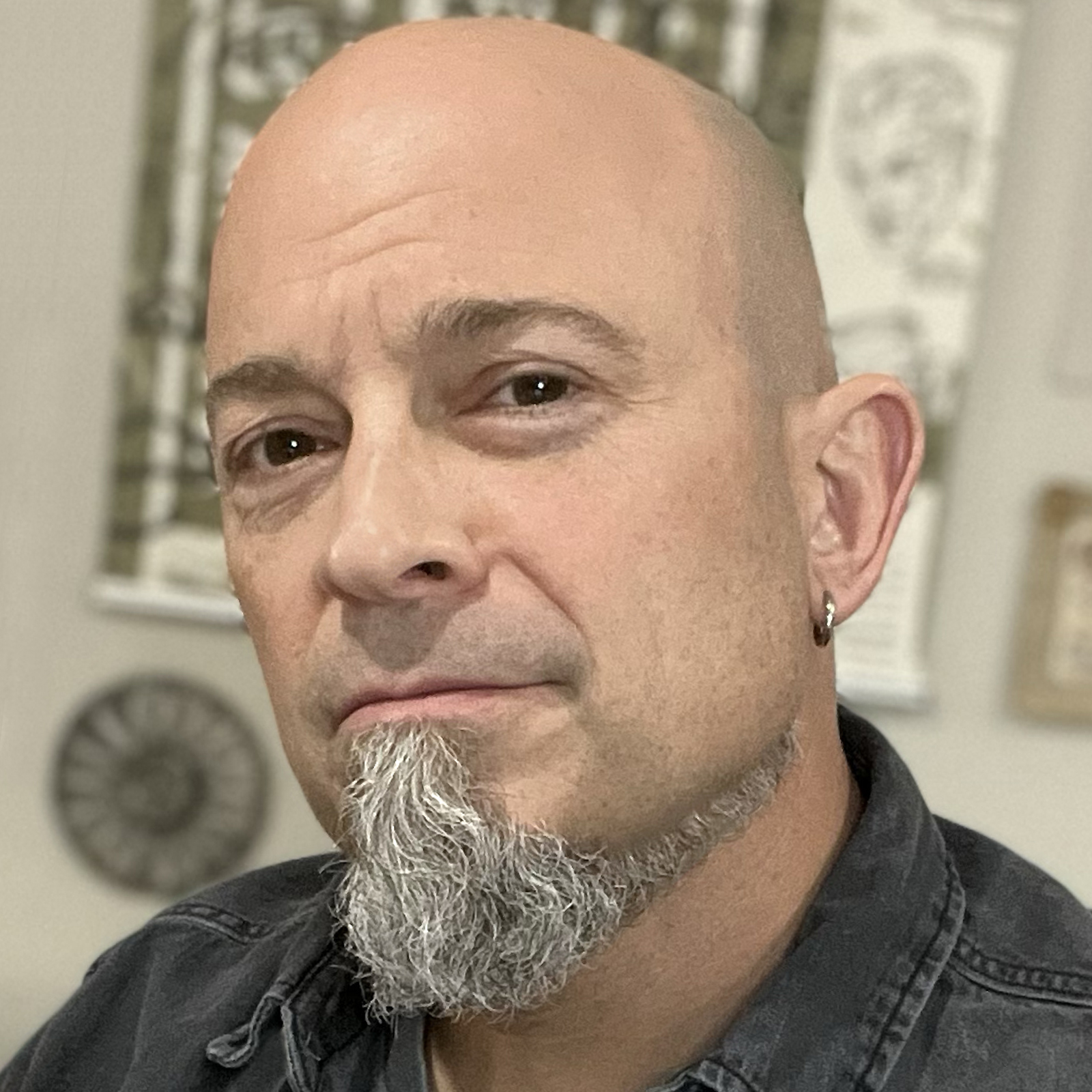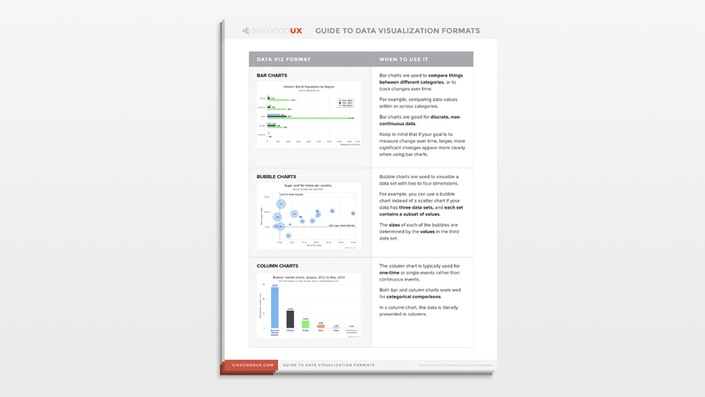 Guide to Data Visualization Formats
What to use (and when to use it)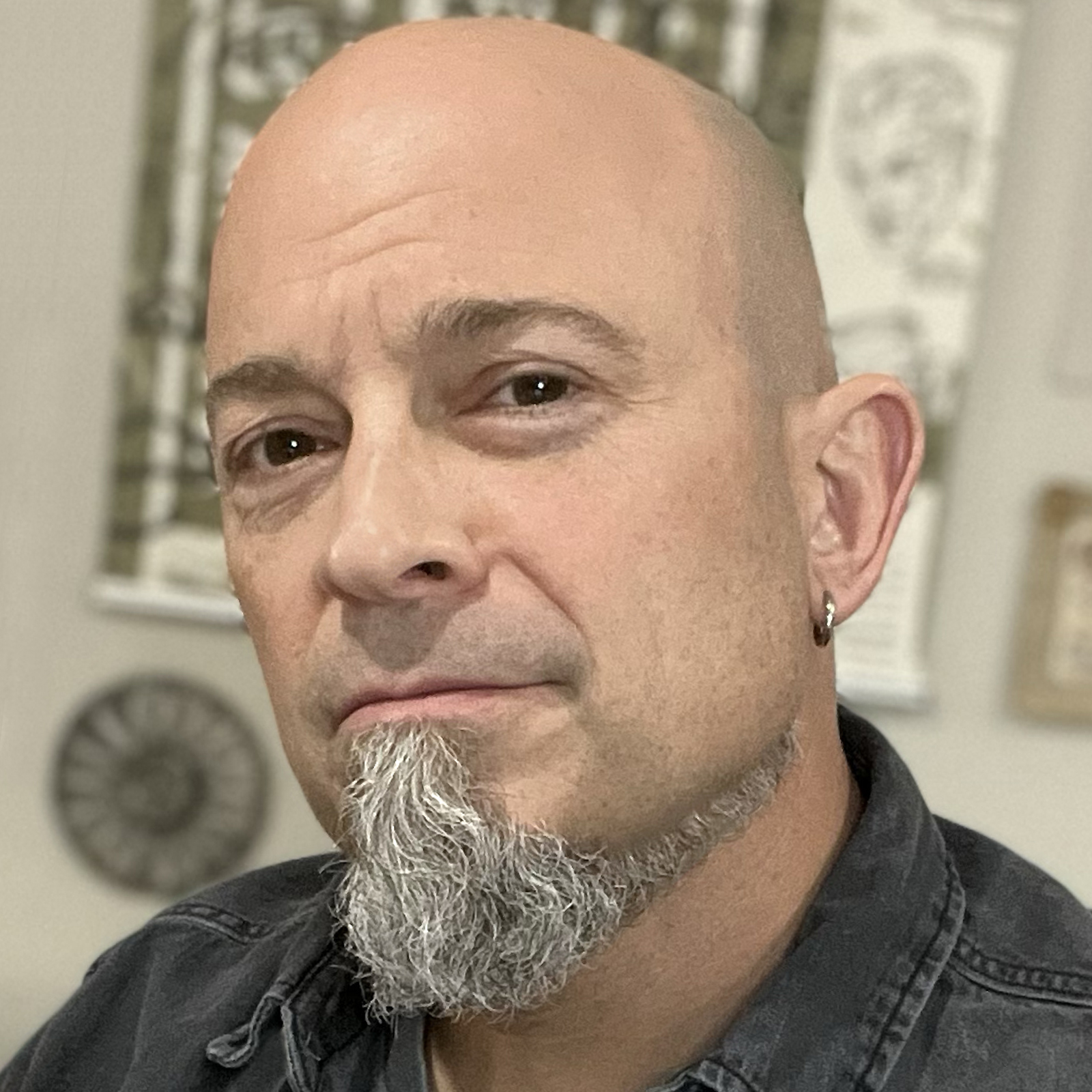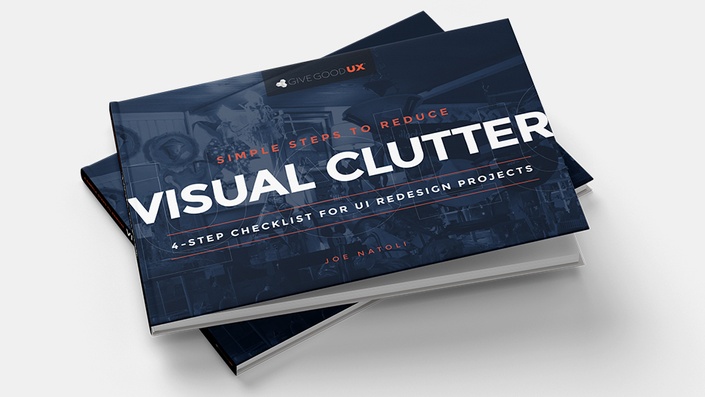 Simple Steps to Reduce Visual Clutter
A 4-step checklist for UI redesign projects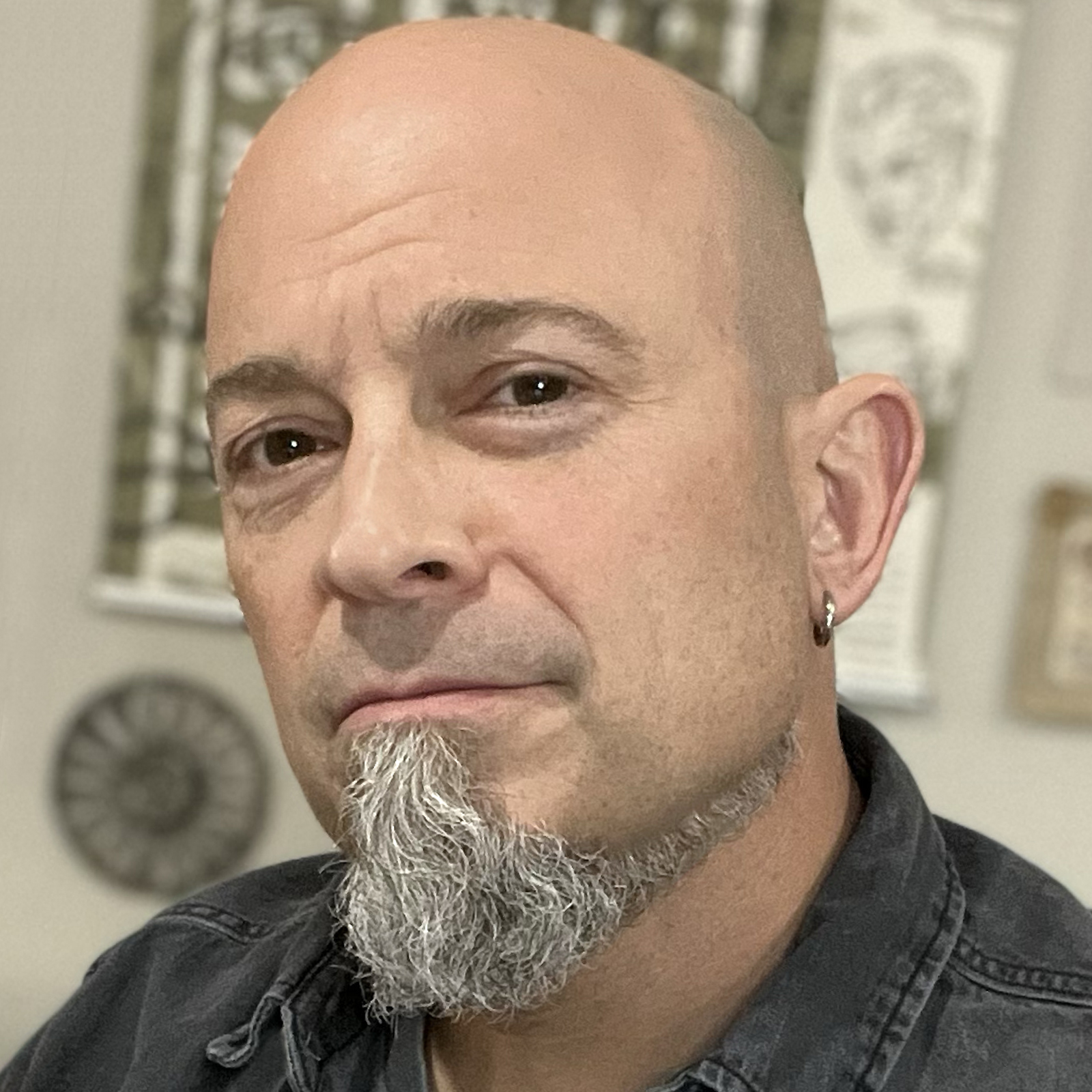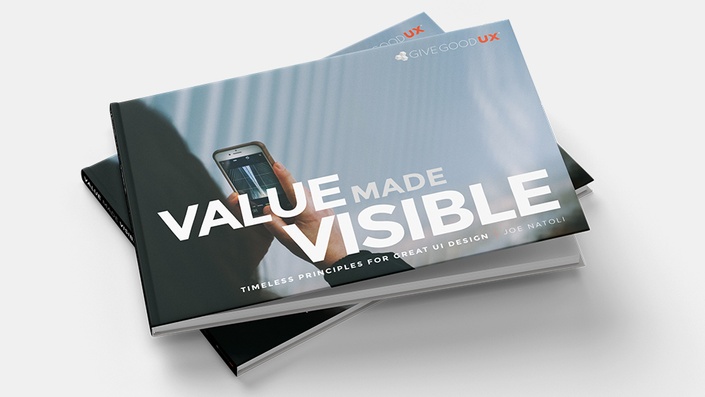 Value Made Visible
Timeless principles for great UI design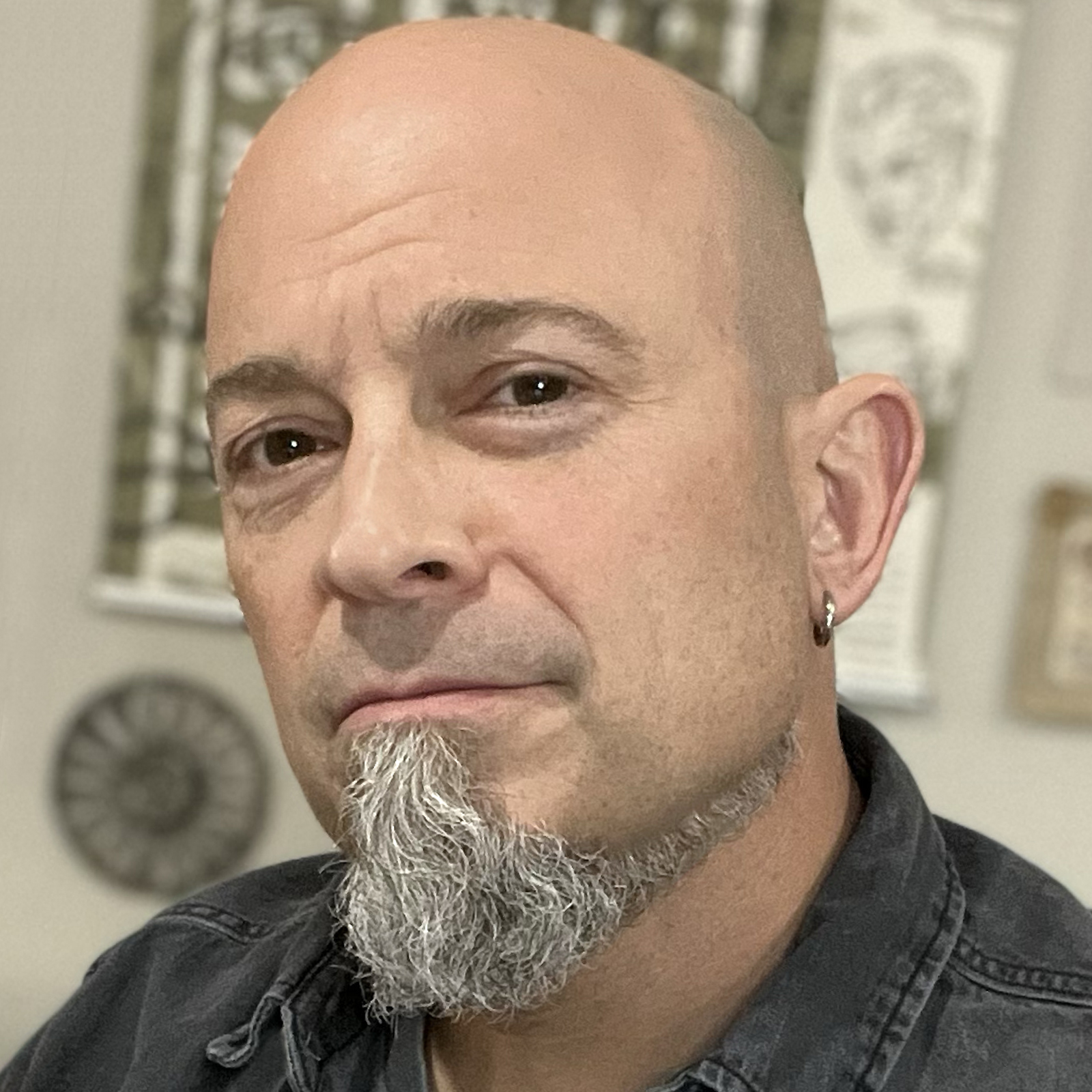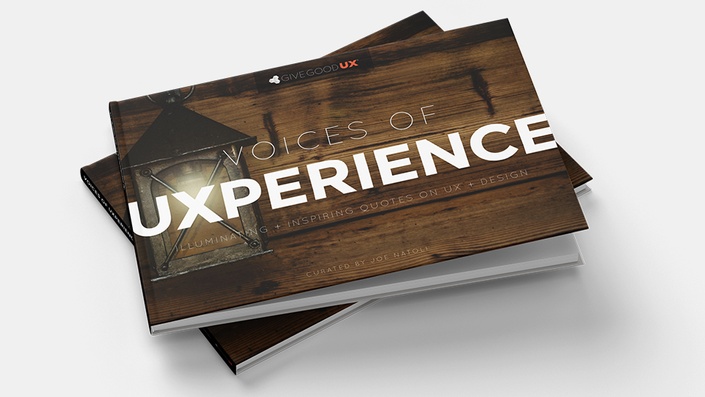 Voices of UXperience
Illuminating + inspiring quotes on UX + design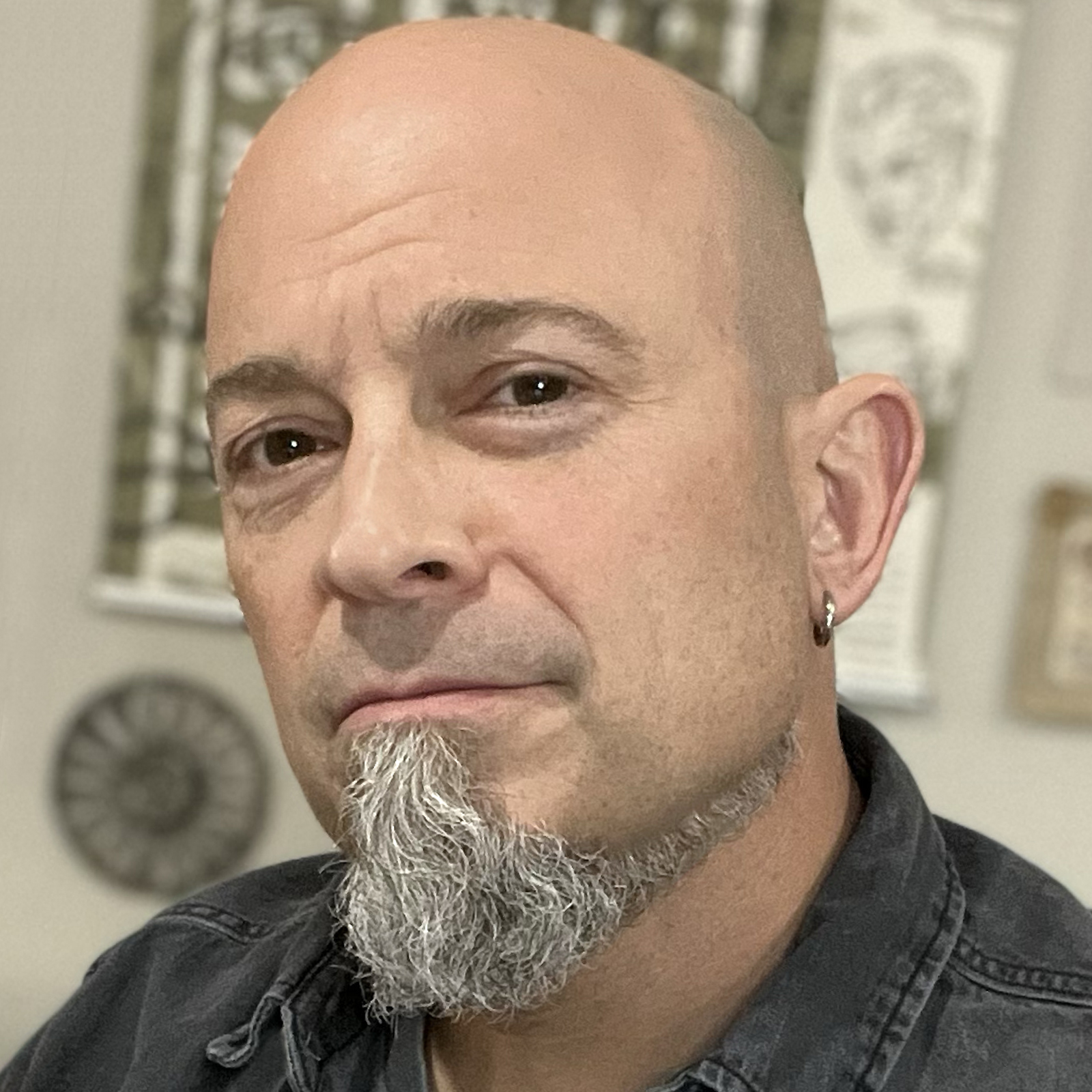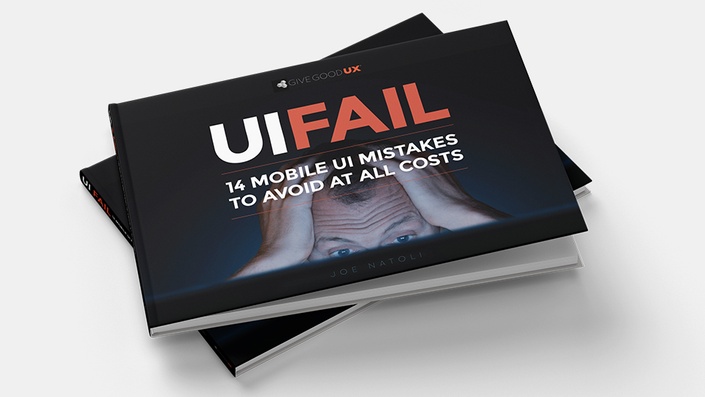 UI FAIL: 14 mobile UI design mistakes to avoid at all costs
14 mobile UI design mistakes to avoid at all costs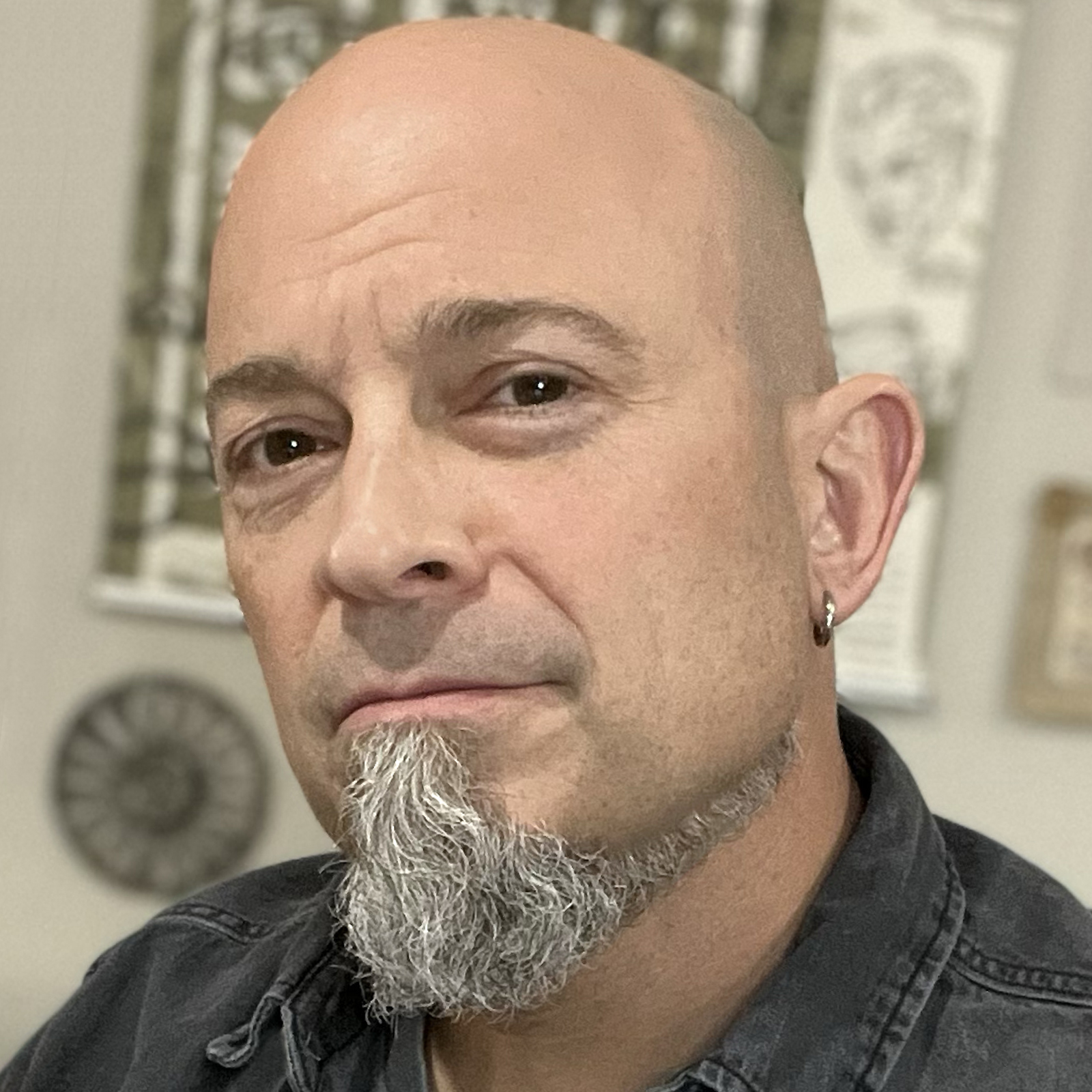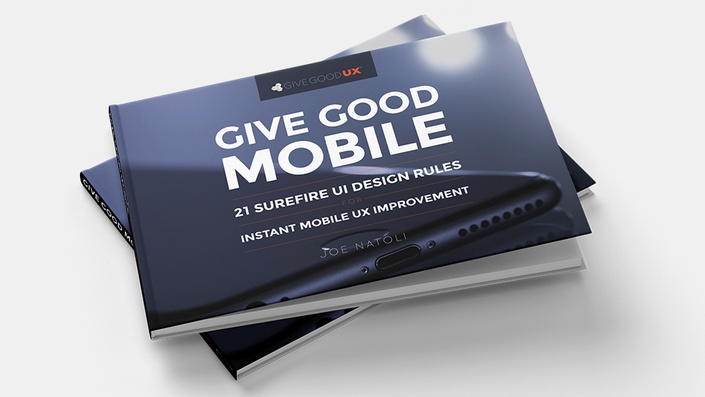 Give Good Mobile
21 surefire UI design rules for instant mobile UX improvement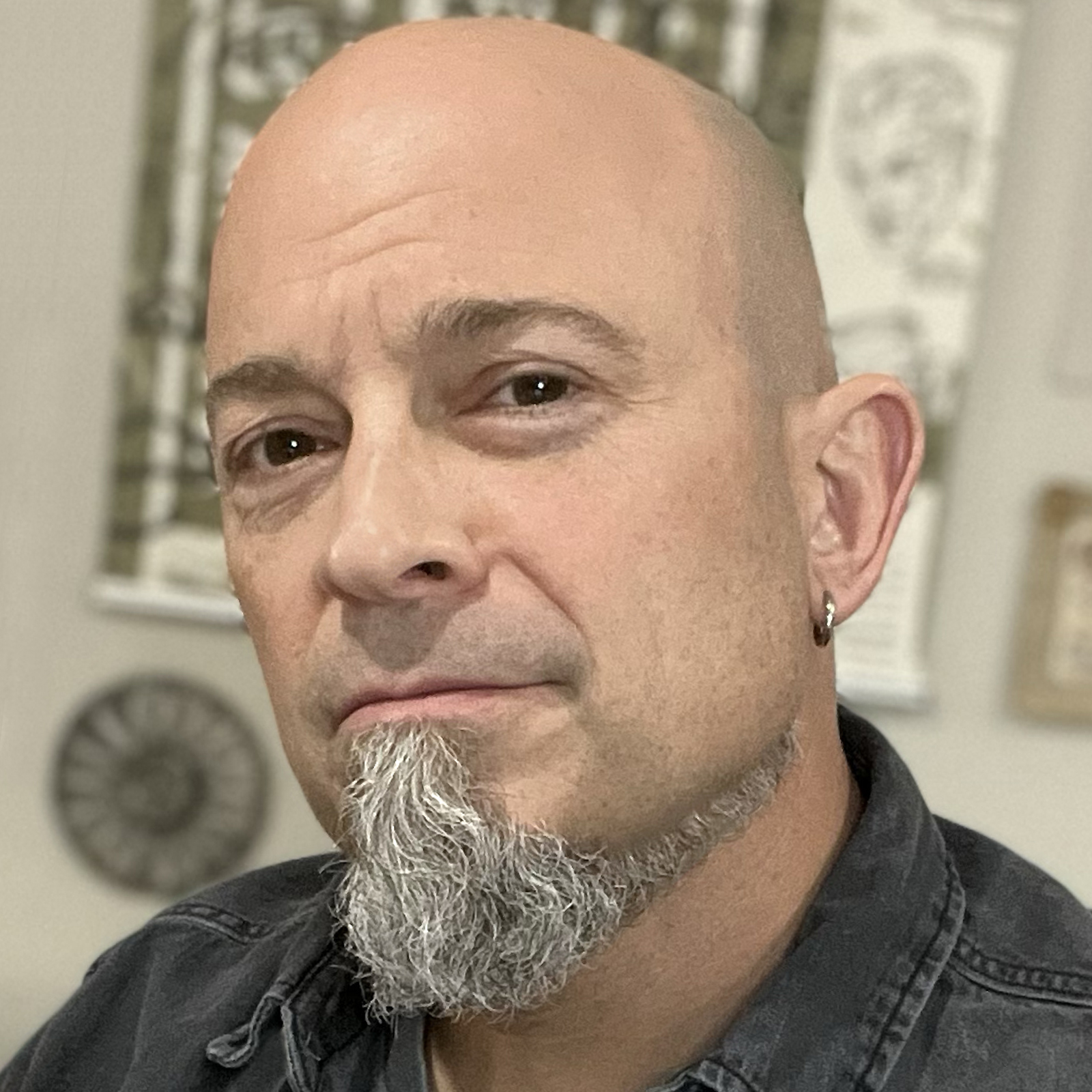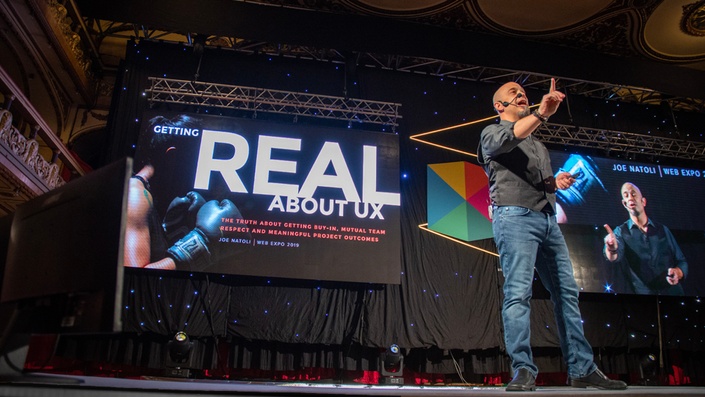 Let's Get Real About UX
The truth about getting buy-in, mutual team respect and meaningful project outcomes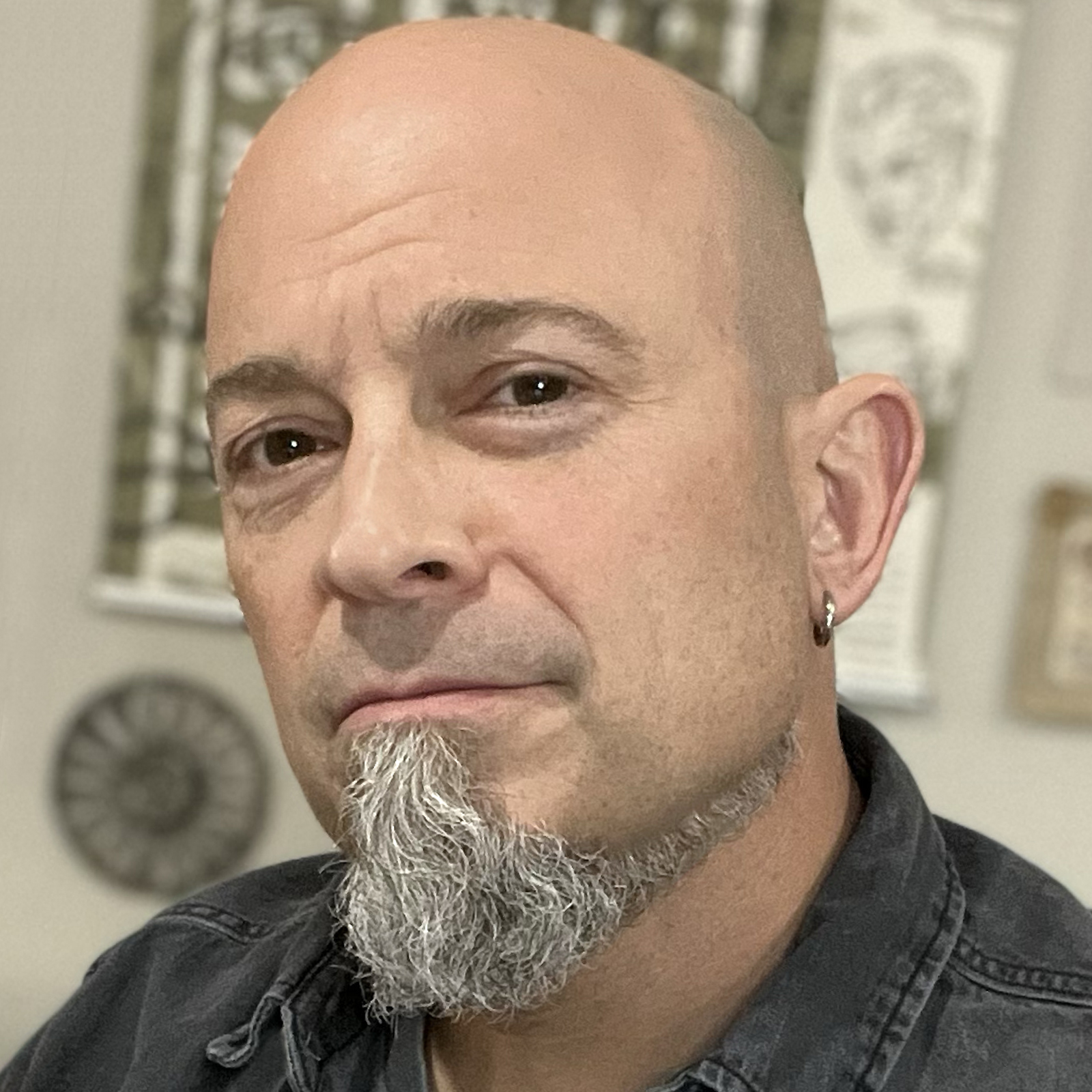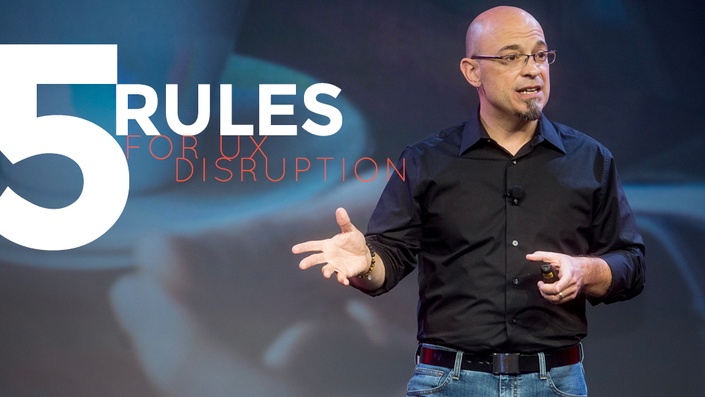 5 Rules for Successful UX Disruption
How to take even the most stubborn organization from imitation to innovation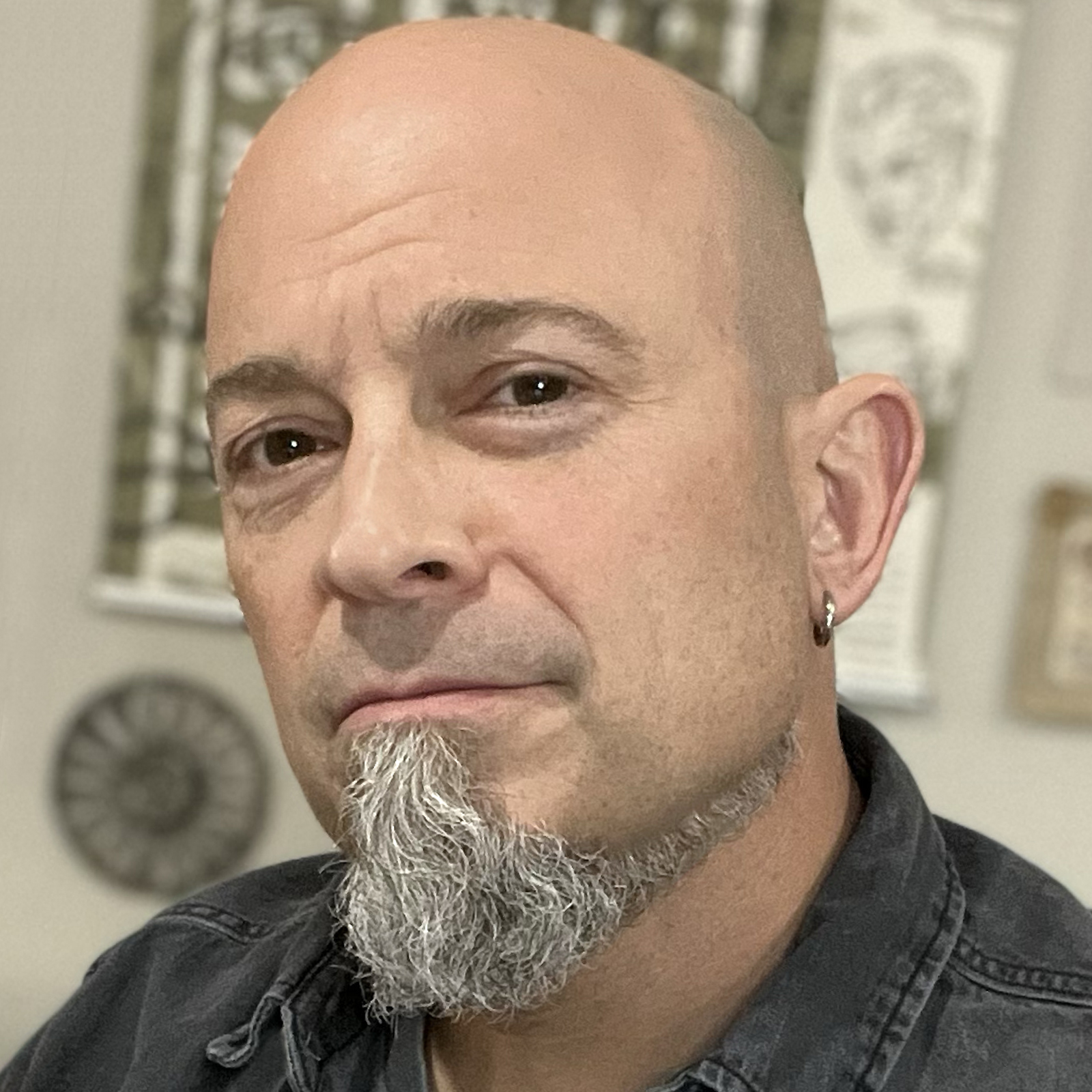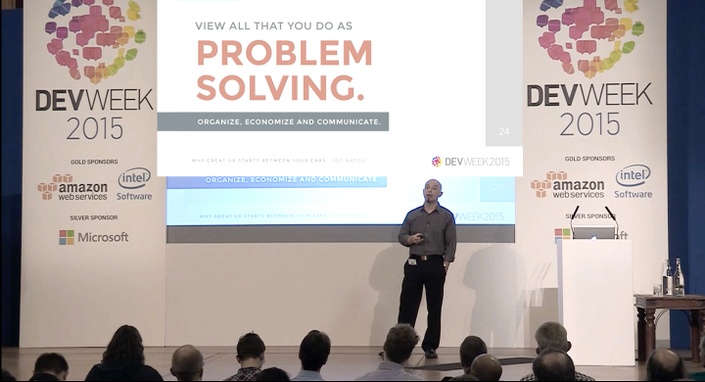 Think First Keynote
Why great UX starts between your ears (and not on the screen)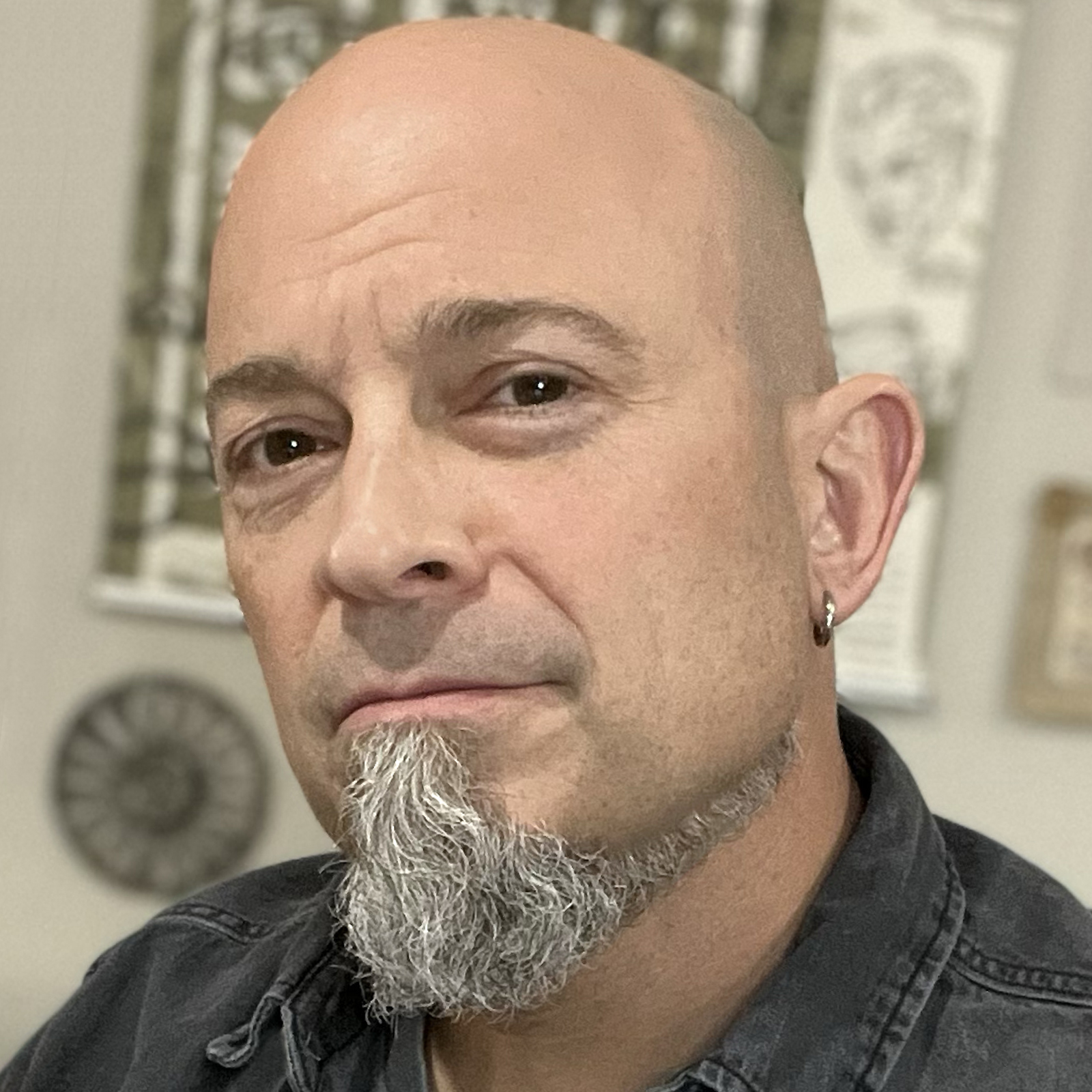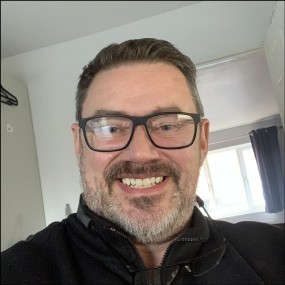 "The UX 365 Academy is the best set of resources I've ever signed up for because Joe and Eli present ideas and concepts that are based on relatable, real-world experience, not dry 'academic' processes copied from a book. If you're an experienced UX designer, it feels like they're talking personally, directly to you. If you're not experienced, then I totally recommend you watch and learn from these courses.
Joe talks in such a way you realise that you can (and should) retain your own personality and identity in your work, avoiding becoming some kind of repeater, just churning out 'this map' or 'that diagram' or becoming some kind of 'UI decorator.' He brings to the party the 'missing ingredients' that I've found lacking in many books and courses on UX.
What you get here is insightful, immediately usable, and the greatest practical advice that applies to the real world. A real-world that is often far from what you read in books, a world where there is no time for research, a world where you are working to tight sprint deadlines and up against developers, stakeholders and managers who don't really get UX.
There's so much to take away from all of the material here, it's incredible. It's enabled me to think even further outside the box, look at myself critically and openly, and it's totally re-energised my love for UX.
All the material in the UX 365 Academy stands out because it's human. It's personal experiences and problems faced by someone who is showing us great ways to address the challenges we face in our profession. Whether starting out on your own or even working inside an enterprise, everything I've read, watched or listened to is pure gold.
It's UX for UX'ers."
- Tony Key, Senior UX Designer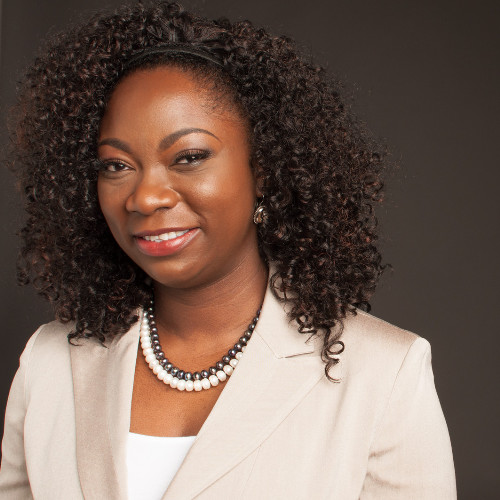 "Joe's teachings and advice are practical and have real-world relevance! I have taken several of Joe's courses in his UX365 Academy, have had one-on-one coaching with him, and also participate in his UX Mastermind group. I can absolutely say that Joe's authenticity and passion are evident in every conversation and in all of his teachings.
Having a mentor that understands the ins and outs of the UX industry and its challenges is crucial to me. Joe's constant words of encouragement and no-bullshit advice for those trying to succeed in the UX industry is much needed and well appreciated.
In a recent coaching session, Joe helped me come up with strategies to tackle whiteboarding exercises during interviews. His advice on how to break down the problem and implement a problem-solving framework were invaluable. That coaching session tremendously increased my confidence in this area and has framed how I will approach whiteboading exercises going forward.
I feel lucky to have discovered Joe through Udemy and I look forward to continue working together with him as I continue to grow in my career"
- Christiana Unaeze, UX Designer
Your Instructor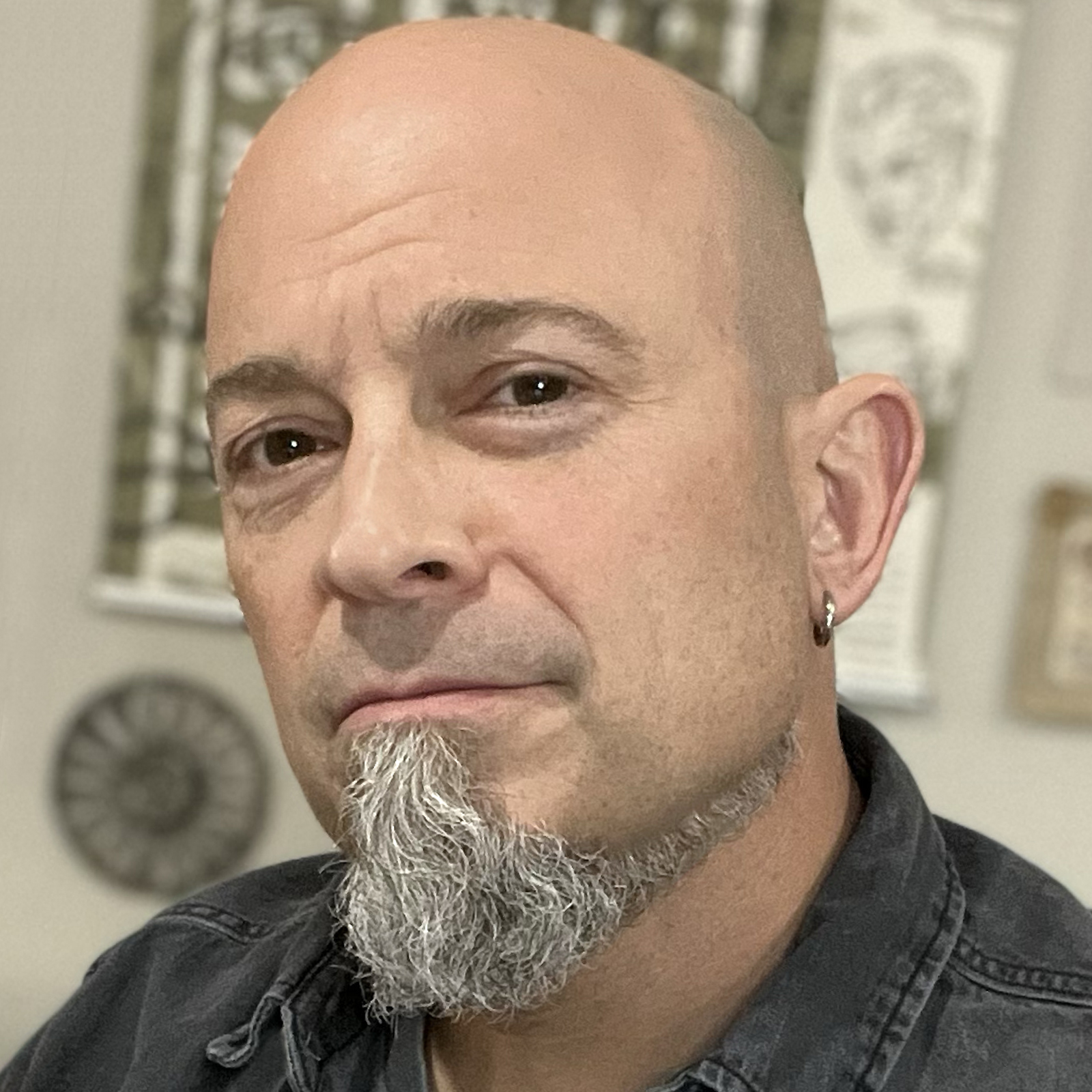 Joe Natoli has been preaching and practicing the gospel of User and Customer Experience to Fortune 100, 500 and Government organizations for three decades. That work includes commercial industry leaders like Facebook, Google, Broadridge, Johns Hopkins, Kroll/Duff + Phelps, SC Johnson and Wolters Kluwer, as well as US government agencies like NSF/NCSES, NIH, DOD and DHS.
Joe devotes half of his practice to writing, coaching, and speaking. From guiding students at the beginning of their careers to integrating UX into the work of seasoned veteran developers and designers, he is immensely passionate about the inherent power of UX and design.
He has launched six successful online courses, with more than 280,000 students enrolled to date. His bestselling book on UX Strategy and Product Improvement/Development, Think First, was published worldwide in 2015. He is currently working on two new books, both slated for release in 2023.
The remaining half of Joe's practice is dedicated to training Enterprise Design and Development teams, helping them integrate best practices in UX into their product development efforts. In addition, he does a limited number of UX Audit engagements to help organizations identify and overcome UX-related obstacles to product adoption.
Joe has been speaking publicly on the topics of User Experience (UX) and Design for 26 years, from national conferences like UX LIVE, WebExpo, Interaction South America, HOW Design Live, DevWeek and QCon to regional events like PechaKucha. He also makes it a point to spend time talking to students across the country at colleges and universities, in an effort to give back what others have so generously given him.
In addition, he has written numerous articles about the roles Design, UX and CX play in business success for publications such as Fast Company, HOW, SmartCEO, The AIGA Journal, The Baltimore Business Journal and Business Monthly. His articles, advice and videos can be seen at his website, givegoodux.com.